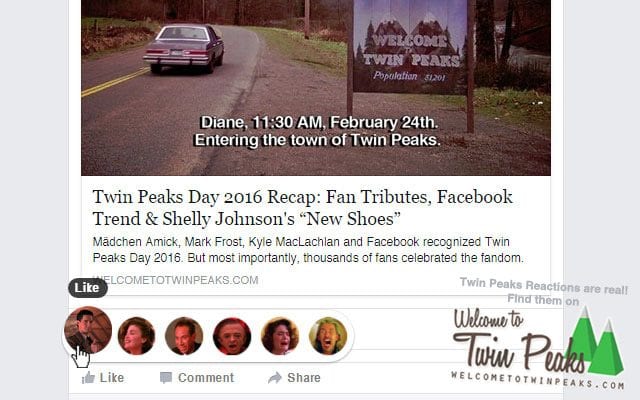 Seit wenigen Tagen gibt es bei Facebook die neue Möglichkeit, mehr als ein "Gefällt mir" auszudrücken. Es gibt auch Love, Wow, Fun, Sad und Angry. Über die Optik der Emojis kann man sicher streiten. Wem's absolut nicht passt – oder Twin Peaks-Fans ist – kann seine Facebook-Optik jetzt individualisieren.
Auf der Website "Welcome to Twin Peaks" gibt es die Browser-Erweiterung "Twin Peaks Reactions" für Chrome-Desktop-Browser. Wer die Extension installiert, bekommt statt des bekannten Gefällt mir-Logos Agent Cooper mit hochgestrecktem Daumen. Audrey Horne steht für Love, The Man from Another Place ist natürlich für Wow platziert ("Wow, Bob, wow!"). FBI-Agent Albert Rosenfield steht für Fun, Donna Hayward für Sad. Letztlich gibt's dann natürlich noch Bob für Angry – wen sonst?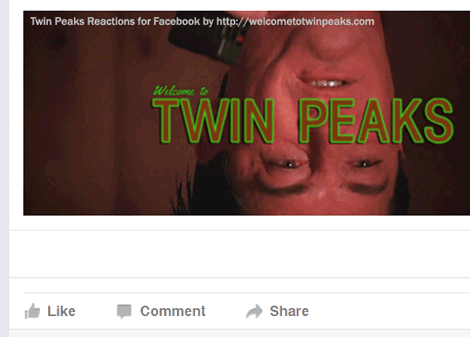 Die Extension gibt's hier zum Download, eine Anleitung mit Troubleshooting gibt's hier bei Welcome to Twin Peaks.