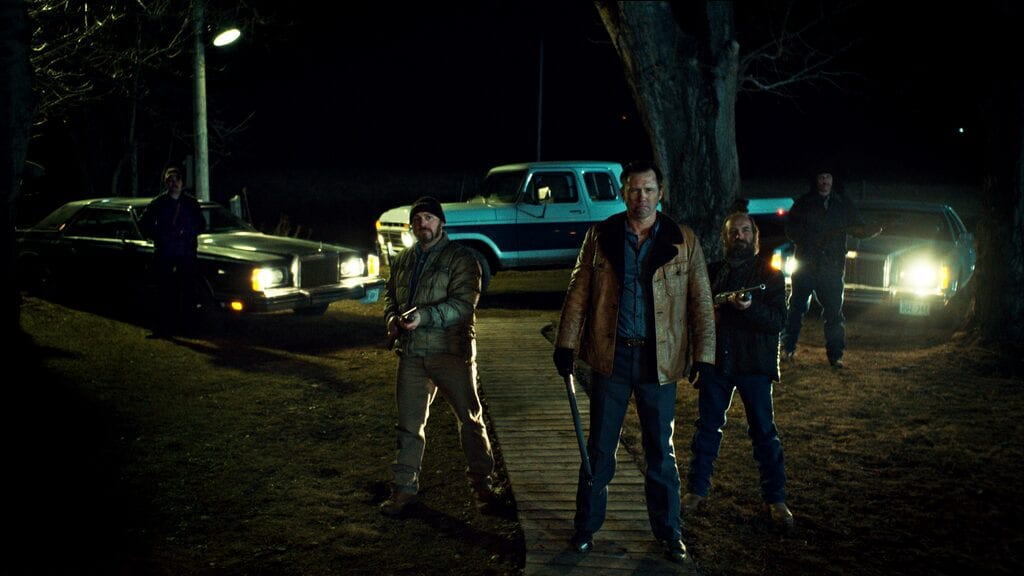 Es lässt nicht nach. Seit geraumer Zeit hält sich das Niveau der Fortsetzung auf einem konstant hohem Level. Wenn man das Ganze etwas genauer betrachtet und feststellt, dass die Story denkbar einfach aufgebaut ist, dann sollte man dem Rest umso mehr Beachtung schenken.
Ein Teil dieses Restes stellen zweifelsohne die Charaktere da, wobei ausnahmslos jeder von ihnen seinen Platz gefunden hat. Das Interessante für mich dabei ist: Man könnte höchst wahrscheinlich jede beliebige Figur nehmen und sie auf eine andere treffen lassen – die Szene würde funktionieren. Und mit Sicherheit kann auch hier behauptet werden, dass die teils so unfassbar gut geschriebenen Dialoge einen wesentlichen Beitrag dazu leisten.
"[…] maybe he's inside and you think I'm stupid." – "Son. I could fill out a steamer trunk with the amount of stupid I think you are." (Dodd & Hank)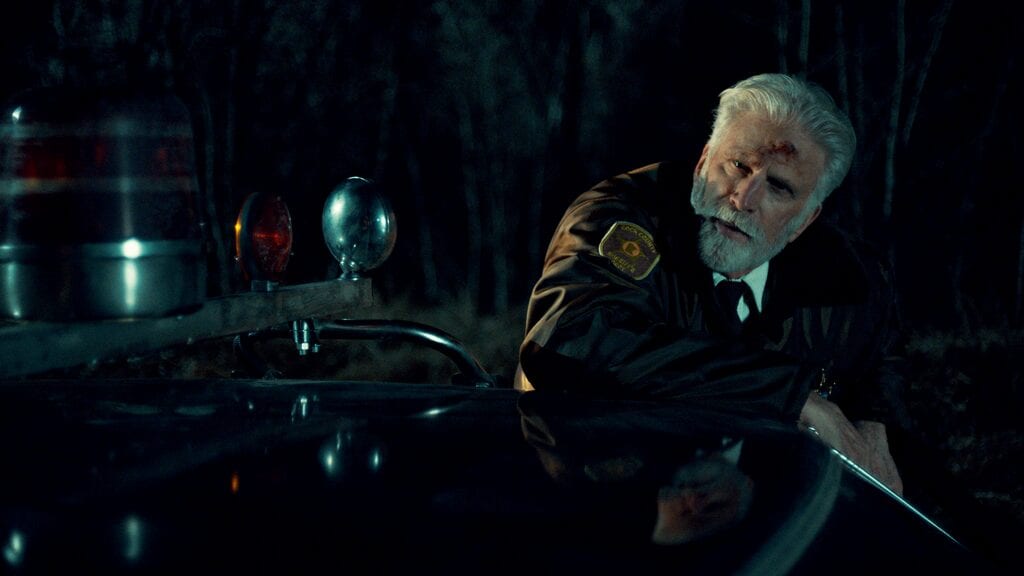 Ein Zusammenspiel gefällt mir in dieser Episode besonders gut, nämlich die zwischen Lou und seinem Schwiegervater. Ich finde es großartig, wie beide ständig dabei sind, sich gegenseitig aufzuziehen, den Respekt dem anderen gegenüber aber nie verlieren. Hanks Art seinen Schwiegersohn zu schätzen, spiegelt unmittelbar Lous spätere großväterliche Liebe zu Greta Grimly wider, die er schon nach kurzer Zeit ihrer Bekanntschaft wie sein eigen Fleisch und Blut behandelt.
"Oh, Christ, man! You look worse than me." – "Smell better, maybe." (Lou & Hank)
Ebenso interessant: Die Darstellung von Ed mit seiner Beteuerung der eigenen Unschuld wirkt einerseits naiv, andererseits aber auch nicht unbedingt unglaubwürdig. Wie er seinen Anspruch auf einen Anwalt erhebt, als wenn jemand in einem noblen Restaurant nach dem teuersten Wein auf der Karte verlangt – herrlich!
"So get me a lawyer, a good one." (Ed)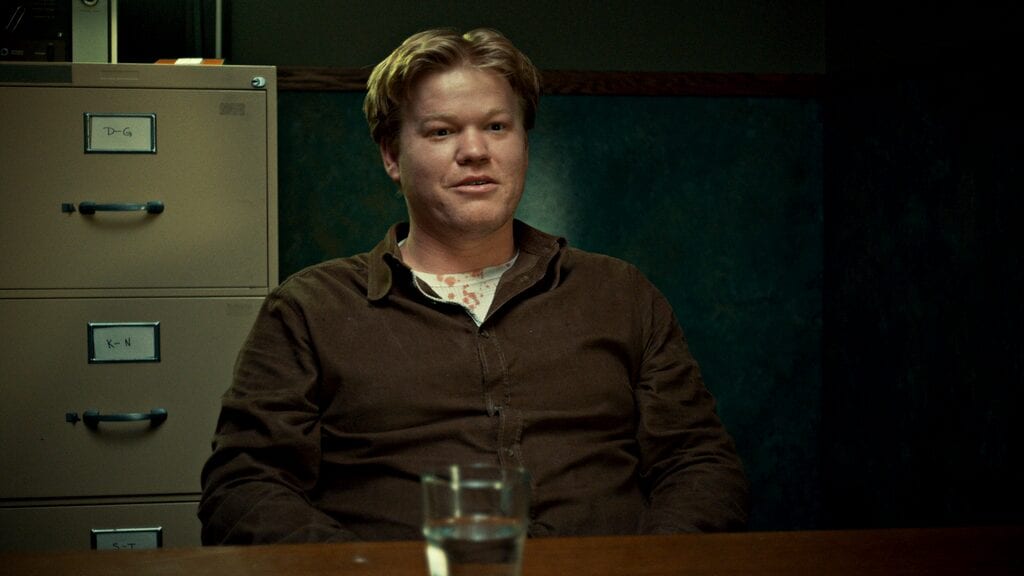 An dieser Stelle ein Abschlussplädoyer, eine letzte, kurze Begründung meines Lobgesangs für diese Folge: Mike Milligans Vortrag des Gedichtes mit dem Titel "Jabberwocky" aus dem Buch "Alice hinter den Spiegeln" während sich Kansas City für den Kampf aufrüstet ist nicht nur textlich, sondern auch bildlich Poesie pur.
Ebenso bezahlt macht sich abermals der Einsatz des Spit Screens. Und wer hätte gedacht, dass Karl, unser betrunkene, von Paranoia geplagte Anwalt so eine derartige Wirkung hinterlässt? Oder, dass Peggy Blomquists Sammelzwang ihr eines Tages das Leben retten würde? Das Beste daran: Wir haben derzeit noch vier Folgen, die auf uns warten.
"We're allies, like Ho Chi Minh and the Red Chinese." (Karl)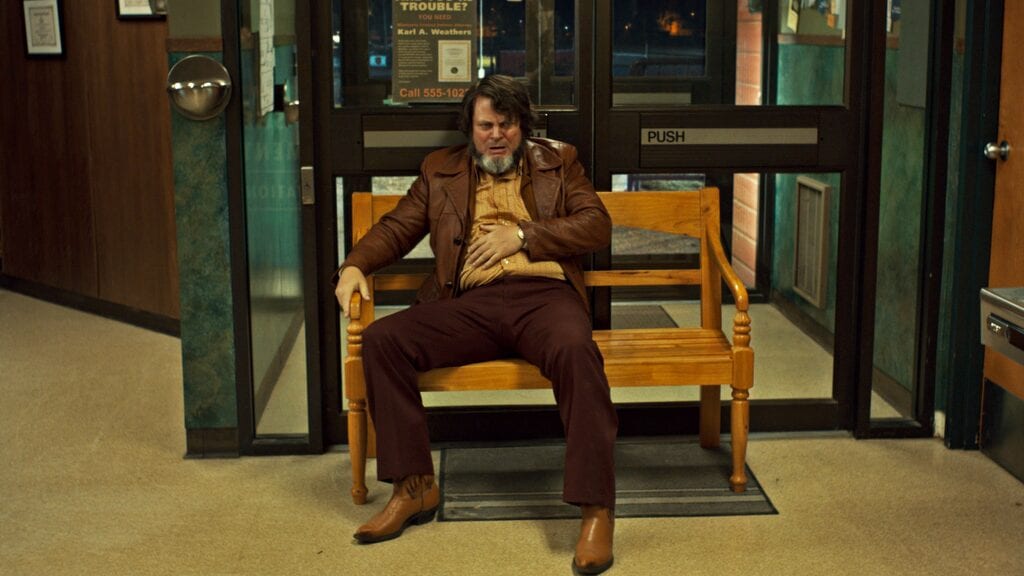 Fotos: FX/MGM

-->