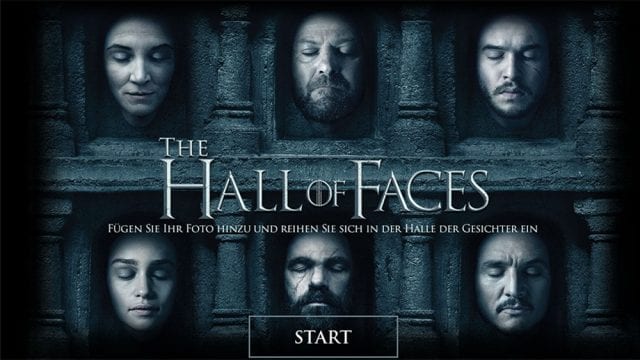 Schöne Spielerei von HBO: Wer möchte, kann sein eigenes Gesicht in die berühmte "Hall of Faces" einfügen, die wir aus der letzten Game of Thrones-Staffel und zuletzt aus dem neuen Teaser kennen.
Ich hab's gerade mal ausprobiert – ist ganz einfach. Fotos auswählen oder eben selber machen, platzieren, und de Rest macht dann die Software im Hintergrund. Danach kann man sich ein kurzes Filmchen generieren lassen und ein Foto downloaden. Hier geht's zur Seite.
So sieht dann das Video aus:
.
Und so das Foto: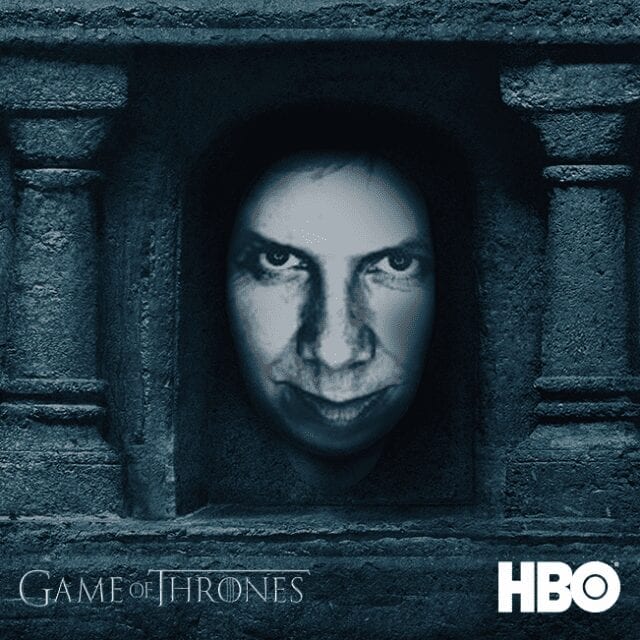 -->