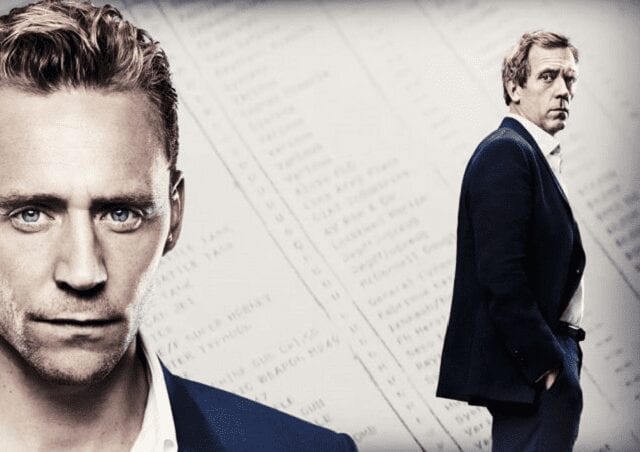 "As it stands !" Diese drei kleinen Worte stehen für die letzte Bastion der Hoffenden auf eine zweite Staffel von "The Night Manager" mit Hugh Laurie, Tom Hiddleston und Olivia Colman. Im Rahmen ihrer Promotiontour durch die USA haben Hiddleston und Laurie zu den mannigfaltigen und anhaltenden Gerüchten rund um eine Fortsetzung der Geschichte um Jonathan Pine und Richard Onslow Roper Stellung bezogen. Teilweise war in den britischen Medien zu hören und zu lesen, dass man bereits in Verhandlungen stünde. Also die BBC und die Produktionsfirma.
Allerdings sind die Aussagen der Beiden recht deutlich. Die Story sei zu Ende erzählt, es gäbe keinen Fortsetzungsroman und nur um die Geschichte weiter zu erzählen, aus Weitererzählungsgründen (und weil die Quoten und Kritiken eben ganz ordentlich waren), damit würde man dem Originalstoff nicht gerecht werden.
"As it stands, Pine exists for six hours in a mini series. The story feels complete. I know the rumours about it extending, but none of that is real." (Tom Hiddleston)
Hiddleston geht sogar einen Schritt weiter und schließt eine Rückkehr als Jonathan Pine aus. Laurie sieht das im Übrigen ähnlich.
Was allerdings bestätigt wurde und ist, dass die BBC bereits in weiteren Verhandlungen mit Simon Cornwell steht – Sohn des Autors und ausführender Produzent von "The Night Manager" – um weitere Romane von John Le Carré in einem Serienformat zu adaptieren und umzusetzen.
Denn Sohn und Vater sind weiterhin begeistert von der Umsetzung des Nachtportiers. Selbst die Abwandlungen vom Originalstoff – das Setting in die heutige Zeit, das Ende der Serie und die "Geschlechtsumwandlung" des Agent Burr – stießen beim geistigen Vater auf positive Ressonanz.
Bilder: BBC