Ja, dieser Beitrag enthält massive Spoiler. Ich weiß, dafür gibt's bei uns die Spoilerampel. Ich sag's aber noch einmal, um zu vermeiden, den Zorn getroffener Leser auf mich zu ziehen. Solltet ihr die 5. Staffel Game of Thrones also noch nicht gesehen haben: Weiterlesen auf eigene Gefahr.
Bei einigen sitzt der Schreck noch immer tief. Ende der 5. Staffel der Sci-Fantasy-Serie mussten wir uns von einer sehr wichtigen und sympathischen und gut aussehenden Hauptfigur verabschieden: von Jon Snow. Von den eigenen Leuten der Night's Watch betrogen und umgebracht. Einfach so werden wir mit dem Schocker ziemlich lange allein gelassen.
Doch nun hat das Warten ein Ende: Am 24. April startet die 6. Staffel Game of Thrones – und es kursieren die wildesten Gerüchte darüber im Netz, wie Jon Snow in dieser Runde doch wieder mit dabei sein könnte. Auch ich gehöre zu den hoffnungsvollen Kandidaten, die davon überzeugt sind, dass da noch irgendwas passieren wird, das uns Snow – zumindest für den Moment – noch einmal zurückbringt.
Bevor wir allerdings über die Zukunft der Charaktere aufgeklärt werden, sticht HBO jetzt noch einmal nach (im wahrsten Sinne des Wortes) – und veröffentlicht die finalen Skriptseiten zu Staffel 5, die uns den Tod der Lieblingsfigur vieler noch einmal erleben lassen. Einen tieferen Einblick gibt's kaum.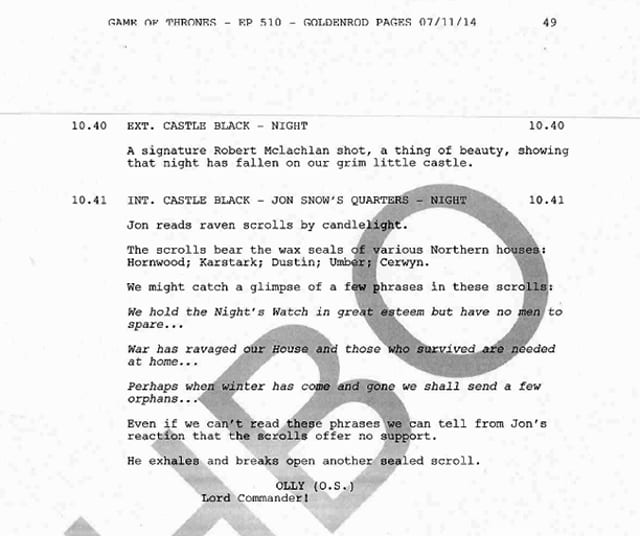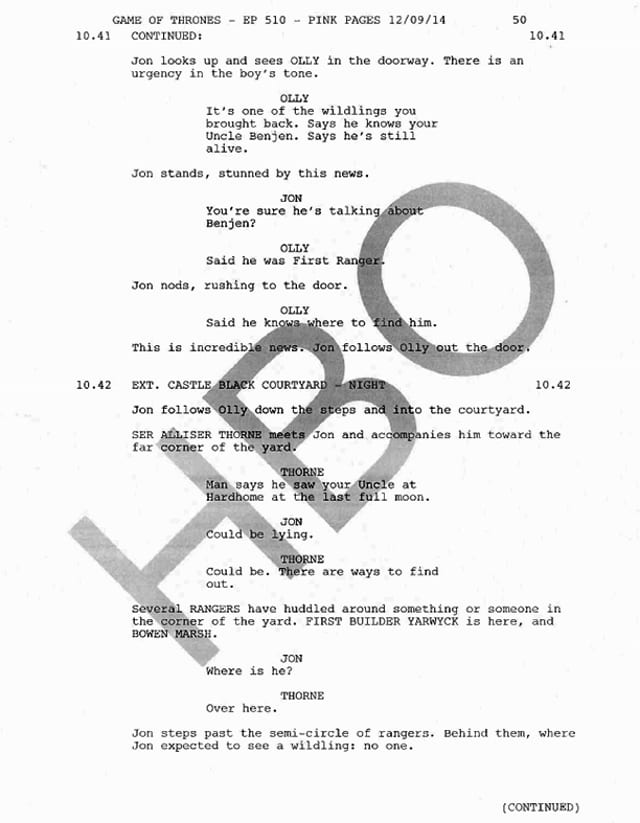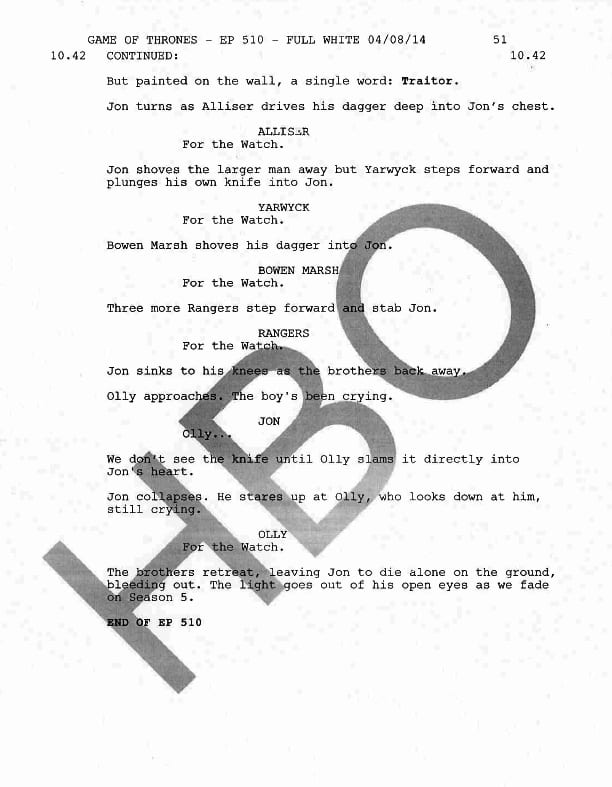 Hach. Wird Zeit, dass wir erlöst werden. Und wenn es so sein sollte, dass Jon Snow wirklich wahrhaftig und ohne Wiederkehr Geschichte ist, dann können wir auch endlich anfangen, uns damit abzufinden.

Habt ihr eigentlich schon den Trailer zur 6. Staffel gesehen? Der hat nämlich einen Rekord gebrochen: In weniger als 24 Stunden wurde der Trailer mehr als 30 Millionen Mal geklickt. Wahnsinn. HBO bestätigte, dass dies die höchste Klickzahl ist, die ein Trailer innerhalb eines Tages je bekommen hat – und damit schlägt Game of Thrones sich sogar selbst. Der Trailer zur 5. Staffel erhielt am ersten Tag 27 Millionen Klicks. Na mal sehen, was Staffel 7 dann bringt.

via: Entertainment Weekly Bilder: HBO

-->