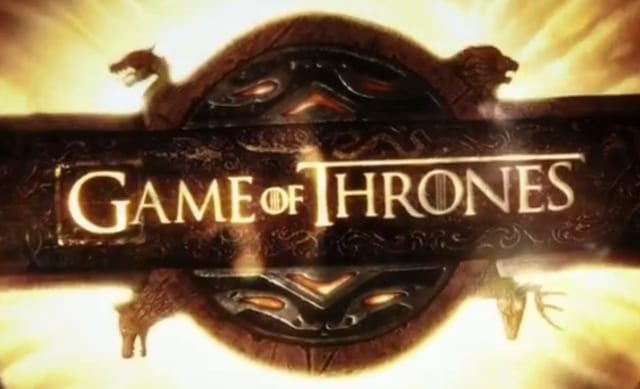 Mit dem Voranschreiten der Handlung, dem Abhaken der einzelnen Bücher und dem ständigen Abtreten wichtiger und lieb gewonnener Charaktere wächst das Unbehagen der Zuschauer von "Game of Thrones" sowie der Leser der dazugehörigen Bücherreihe "Das Lied von Eis und Feuer", wenn man an das Ende der Saga denkt. Ganz im Stile der vergangenen Staffeln ist eine Apokalypse gar nicht so abwegig; ein enormes Blutbad, bei dem jeder dran glauben muss, der auch nur im Geringsten eine Rolle spielt, geistert uns immer wieder durch den Kopf.
Doch nun hat sich George R.R. Martin himself zu Wort gemeldet und über das Ende seiner Reihe gesprochen – und überrascht uns. Denn obwohl er das Ende noch längst nicht geschrieben hat und erst vor Kurzem bekannt gegeben wurde, dass die Serie insgesamt acht Staffeln umfassen wird und wir uns daher auf drei noch ausstehende Staffeln freuen können, hat Martin bekräftigt, dass es ein "bittersüßes Ende" geben wird, das dem der "Herr der Ringe"-Reihe nahe kommt. Eine Apokalypse schließt er damit weitestgehend aus:
I haven't written the ending yet, so I don't know, but no. That's certainly not my intent. I've said before that the tone of the ending that I'm going for is bittersweet. I mean, it's no secret that Tolkien has been a huge influence on me, and I love the way he ended Lord of the Rings. It ends with victory, but it's a bittersweet victory.
Um herauszufinden, was Martin mit "bittersüß" meint und ob noch mehrere unserer Lieblingscharaktere dafür ihr Leben lassen müssen (gaaanz bestimmt!), müssen wir uns allerdings noch ein bisschen gedulden. Aber ein bisschen beruhigend ist seine Aussage ja schon…

via: Observer

-->