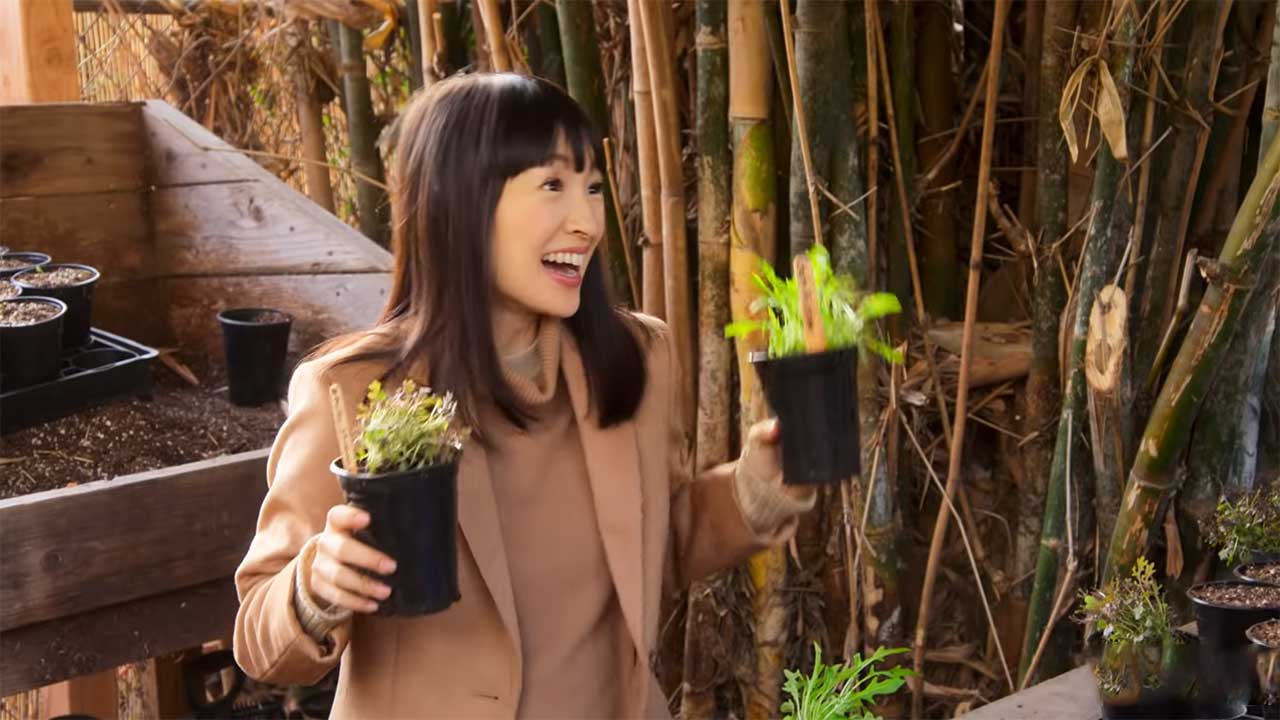 Oh, was war das 2019 für ein Hype! Als "Aufräumen mit Marie Kondō" (im Original "Tidying Up With Marie Kondo") rauskam, haben sich Millionen Menschen weltweit ihrer Kleiderschränke gewidmet und auch ich habe seitdem das Falt- und Ablagesystem bei T-Shirts und Unterwäsche am Start (das spart wirklich Platz und ist viel übersichtlicher!) – selbst bei Jimmy Kimmel durfte sie aufräumen. Jetzt folgt auf Netflix endlich der Nachfolger! Da aber private Aufräum-Techniken doch begrenzt sind und sich vieles wiederholen würde, geht es über das Reinemachen hinaus und vor allem in den betrieblichen Sektor. "Glück und Freude mit Marie Kondo" heißt das neue Format (im Original "Sparking Joy with Marie Kondo"), das in lediglich drei Episoden jeweils einem Unternehmen auf die Sprünge hilft, was Ordnung und Organisation anbelangt. Hier der jüngst veröffentlichte offizielle Trailer zum Format (zunächst im englischen Originalton, darunter könnt ihr die deutsch synchronisierte Fassung sehen).
"Das Zuhause war nur der Anfang. Die weltweite Organisations-Ikone Marie Kondo ist zurück. In den drei Folgen von 'Glück und Freude mit Marie Kondo' erkärt sie den Besitzern und Mitarbeitern von drei Unternehmen ihre Methode, die Leben verändern kann."
Der große Hype dürfte ausbleiben, nehme ich an, auch wenn einzelne private Anwendungsfälle erneut vorzukommen scheinen und sich mit Sicherheit das ein oder andere vor allem junge Unternehmen der Ratschläge annehmen dürfte, die in der Show vorgetragen werden. Vor allem stört mich aber der deutsche Titel. Da hat man die Catchphrase von ihr unnötigerweise und vor allem sperrig übersetzt, finde ich. "Glück und Freude mit Marie Kondo" klingt nach verdammt viel Esotherik und Gefühlsduselei. Ist es zu Teilen natürlich auch, vor allem ist vieles aber auch systematisch durchdacht, wie es scheint. Rational umgesetzt, um emotional zu helfen.
"Glück und Freude mit Marie Kondo" wird in exakt zweit Wochen, also ab Dienstag, dem 31. August 2021, über Netflix verfügbar sein. Auf der offiziellen Netflix-Seite zur Produktion könnt ihr euch schon einmal den Wecker zum Start stellen, um auch ja nichts zu verpassen. Organisation ist schließlich alles!