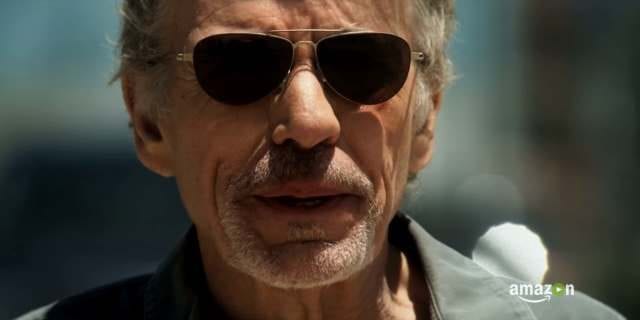 In wenigen Wochen startet die neue Amazon Original Series Goliath. Und natürlich spielt dieser unverkennbare Name als Titel auf die biblische Erzählung über den jungen Kämpfer David an, der nur mit einer Steinschleuder bewaffnet gegen den Riesen Goliath kämpft und gewinnt. Einer ähnlichen Situation ist der einstig erfolgreiche Anwalt Billy McBride ausgesetzt, der er sich in vergangener Zeit mit deutlich mehr Leidenschaft dem Alkohol als der Arbeit gewidmet hat. Mit einem etwas ungewöhnlichen Team nimmt er sich einem Fall an, der sie in den Strudel einer Verschwörung zieht und gegen den ultimativen Goliath kämpfen lässt. Doch ob "David" auch hier siegen kann, bleibt nur eine vage Vermutung.
"Ever since I took this case, weird stuff's happening to me." (Billy McBride)
Neben Billy Bob Thornton, der uns zuletzt als Lorne Malvo in Fargo überzeugt hat, sind u.a. auch die Schauspieler Maria Bello und William Hurt mit dabei. Das Drama stammt von David E. Kelley, der als Creator von Ally McBeal und The Practice bekannt ist.
GOLIATH Season 1 TRAILER (2016) New Amazon Series
Goliath ist ab dem 14. Oktober auf Amazon Prime verfügbar.
via: TVLine