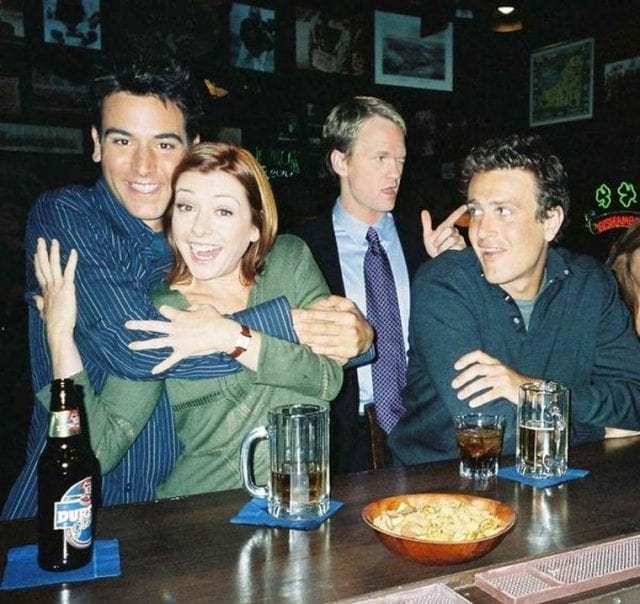 Es ist soweit. Der erste Sonntag des Jahres. Zeit für einen den ersten Hassiker des Jahres 2018. Das Jahr ist schließlich alt genug. Aber dieses Mal ist es ein leichter Hass, der sich nach großer Begeisterung und Fan-Sein ganz langsam rein genagt und alles nach und nach in Frage gestellt hat. Obwohl ich eigentlich noch einmal laut hassen wollte. Und dann kam Susanne und hat einen wunderbaren Hassiker geschrieben. Dem ich vollen Herzens zustimme!
Also schreibe ich jetzt den leisen Hass. Der sich langsam reingeschlichen hat. Und über die Jahre immer ein bißchen mehr wurde.
Aber genug der Worte. Fangen wir an!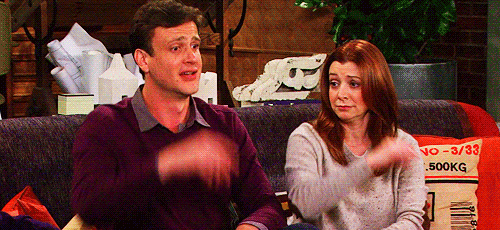 Let's start!
How I Met Your Mother. Großartig. Oder? Ich meine, wir haben alle mit Ted mitgefiebert, wer die Herzensdame wird. Wir haben Barney bemitleidet und manchmal auch heimlich ein wenig beneidet. Lily und Marshall waren das, was wir immer werden wollten. Das coole Pärchen. Chandler und Monica in den 2000er. Oder Turk und Carla. Sie waren jung. Sie waren cool. Und sie waren einfach in einander verliebt. Es gab niemanden sonst. Hach, wie toll… Und natürlich Robin. Irgendwie war sie immer da und wurde von den beiden Junggesellen abwechselnd angehimmelt. Und wenn ich das so schreibe, scheint mir das ihre einzige Rolle gewesen zu sein…
Aber gut – beginnen wir vorne: Ich war begeistert. Denn diese Serie nahm mich mit auf die Reise. Ich wollte wissen, wer SIE ist. Die Traumprinzessin von Ted. Die Frau, die nach all diesen (gefühlt hunderten) Affären und Beziehungen kam. Die Eine. Die Mutter der Kinder. Die Frau des Herzens. Die Liebe des Lebens. Und immer wieder gab es kleine Anspielungen. Der gelbe Regenschirm. Die Mitbewohnerin. Und immer wieder gab es Beziehungen, die man spannend fand. Oder auch durchgeknallt. Oder verrückt. Oder einfach nur witzig.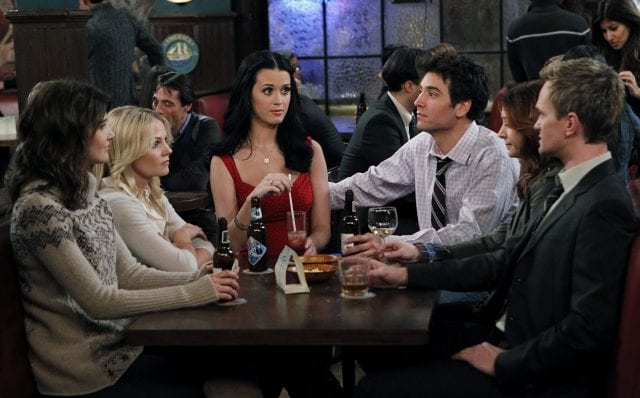 Wer ist sie?
Es war unterhaltsam. Es war wie ein riesengroßes Puzzle. Als Zuschauer wollte man mehr Teile, aber man wollte auch alles andere sehen. Warum wird es nicht Stella werden? Was passiert zwischen Barney und Robin? Was wird aus Lily und Marshall? Bis hin zum finalen Stück: Die Ehefrau von Ted!
Und da ist er – der Hass. Der Frust. Die Wut. Denn kann sich jemand noch an die Frau erinnern? Ich jedenfalls nicht. Ich weiß nicht mal wirklich mehr, wie sie sich begegnet sind. Irgendwas mit einer Ukulele? Ich werde es nicht nachlesen… Denn genau dieser Fakt zeigt, dass die Serie alles, was sie versprochen hat, nicht gehalten hat. Ich weiß nicht, wie Ted die Mutter getroffen hat. Ich weiß dafür nur zu gut, wie Ted Robin getroffen hat. Oder wie er am Altar verlassen wird. Oder wo die Hochzeit von Barney und Robin stattfindet. Ich weiß jedoch nicht, wieso aus vier Tagen Hochzeit fast eine ganze Staffel gemacht wird. Ich weiß nicht, wie er sie trifft. Und ich weiß nicht einmal ihren Namen.
Ich kenne Stella. Ich kenne Crazy Eyes Lady. Ich kenne die Bäckerin mit Claus. Ich kenne Robin. Aber ich weiß nicht, wie die Frau, um die sich die ganze Serie dreht, heißt.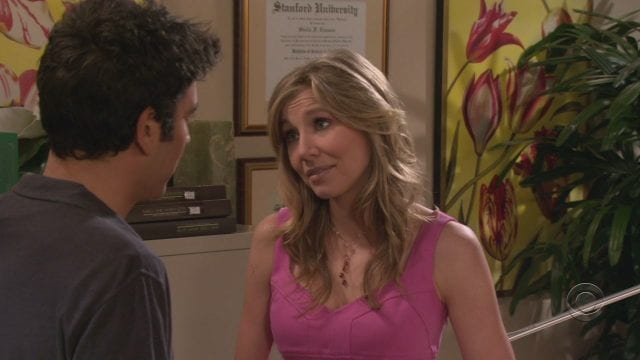 Ich weiß alles… nur nicht ihren Namen
Und das Schlimmste: Sie stirbt. Sie ist da. Man sieht fünf oder sechs Szenen, wie sie zusammen älter werden und dann stirbt sie. Nur um die Bahn frei zu machen für… immer wieder dieselbe… Robin! Man erzählt über neun Staffeln jede Kleinigkeit jeder Ananas-Halloween-Beziehung. Ich habe alles über irgendwelche Doppelgänger erfahren. Wissen alles über High-Fives. Kennen den Bro-Code auswendig. Haben jedes Plakat von Barney ausgedruckt und aufgehängt. Kennen den Songtext von 'Let's go to the Mall'… You get it…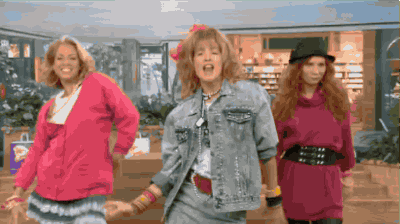 How I Met Aunt Robin
Aber wenn es darum geht, die Frau kennenzulernen, auf die ich Staffel um Staffel warte, weiß ich nichts. Gelber Regenschirm. Und Ukulele. Und das war's. Sie stirbt. Es gibt keine Hochzeit, die lange zelebriert wird. Kein Zusammenkommen. Kein Kinderkriegen. Alles wird in gefühlten 15 Minuten abgefrühstückt. Wir haben ja keine Zeit. Schließlich hat die Hochzeit von Barney und Robin schon 20 Folgen in Anspruch genommen.
Was ist da passiert? Wusste am Anfang noch niemand, wie's ausgeht? Oder sollte das witzig sein? Wir starten mit Robin, wir enden mit Robin? Wer die Mutter ist, wissen wir. Wir hatten einen kurzen Blick darauf. Aber wer die Liebe seines Lebens ist, scheint unklar. Oder doch so klar. Nur hätte die Serie How I Met The Love Of My Life (Again And Again) geheißen, wäre sie sehr schnell zuende gewesen. Nämlich mit der ersten Folge. Aber letztendlich hätte sie keinen anderen Namen verdient.
Denn nichts anderes hat sie uns gezeigt. How I Finally Got Aunt Robin. Die Mutter ist auch nur eine Statistin. Eine Nebenrolle ohne Sprachtake. So wie eine von Barneys vielen Liebhaberinnen. Sie bekommt nicht mal die Bedeutung einer Stella. Oder wie die verrückte Freundin, die immer wieder auftaucht und ihn dann doch betrüg. Sie bekommt nur einen Wimpernschlag im HIMYM-Universum. In der Serie, in der sich schon vom Titel her alles um sie dreht. Und wird so schnell vergessen, wie sie erschien.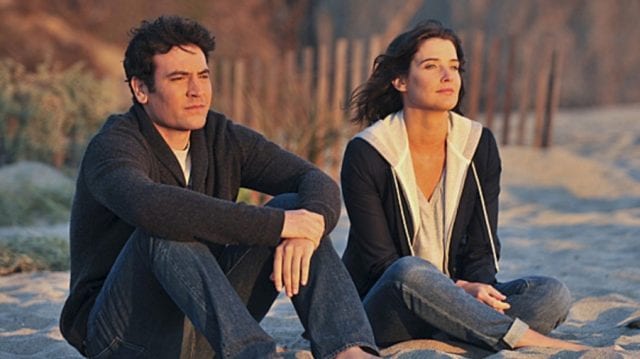 Tod der Romantik!
Nur Robin. Robin wird man nie vergessen. Und das finde ich schrecklich. Denn diese Sendung gab mir ein Versprechen. Auf eine große Liebesgeschichte aller Zeiten. Und endet mit einem sehr schalen und vor allem bitteren Nachgeschmack.
Das ist nicht romantisch. Das ist traurig. Das ist mies. Robin heiratet über 20 Folgen einen Mann, den sie dann doch wieder verläßt. Warum wird dann diese Hochzeit so zelebriert? Warum wird all das vorher so zelebriert? Warum wird die Suche nach der Mutter so zelebriert? Mit welchem Hintergrund der Macher…
Ich meine, dass diese Serie den Unrealismus für sich gepachtet hat, ist klar. Wer von den fünfen arbeitet denn wirklich, wenn sie doch alle jeden Abend im Pub sitzen und als Freunde sich haben. Alles dreht sich um sie. Es ist einfach ein weiterer Versuch wie Friends zu sein.
Okay, das habe ich dann einfach als Fiktion hingenommen. Das ist nunmal so. Das war bei Friends oder Scrubs oder The Big Bang Theory auch nicht anders. Wenn man Comedy macht, gibt es keinen Realismus.
Happy End!
Ich hasse sie. Die Serie nimmt die Romantik, wirft sie mir vor die Füße und verbrennt sie. Lachend! Denn nichts anderes nehme ich mit. Die Hoffnung auf die große Liebe ist umsonst. Warum sollte ich mich verlieben und Kinder bekommen, wenn sie dann doch stirbt? Warum sollte ich heiraten, wenn ich mich dann doch scheiden lasse? Warum nicht gleich die erstbeste Liebe meines Lebens nehmen und für immer behalten? Egal, wie oft wir scheitern.
Und ja – vielleicht wollte ich ein Happy End. Ich habe mir eins verdient. Nachdem ich so lange durchgehalten habe. So lange gewartet. So lange mitgefiebert. Ich habe eins verdient. Denn im Gegensatz zu authentischen Serien abseits von Hollywood hat diese Serie die Aufgabe mich einen Moment von der schlechten Welt da draußen abzulenken und mein Leben fröhlicher zu machen. Sie soll mir Glück und Hoffnung schenken. Hoffnung für eine schönere Zukunft. Mit ihren zuckergußfarbenen, kurzweiligen Folgen. Und ihren flachen Charakteren. Und den oberflächlichen Geschichten.
Und darin ist sie kläglich gescheitert.