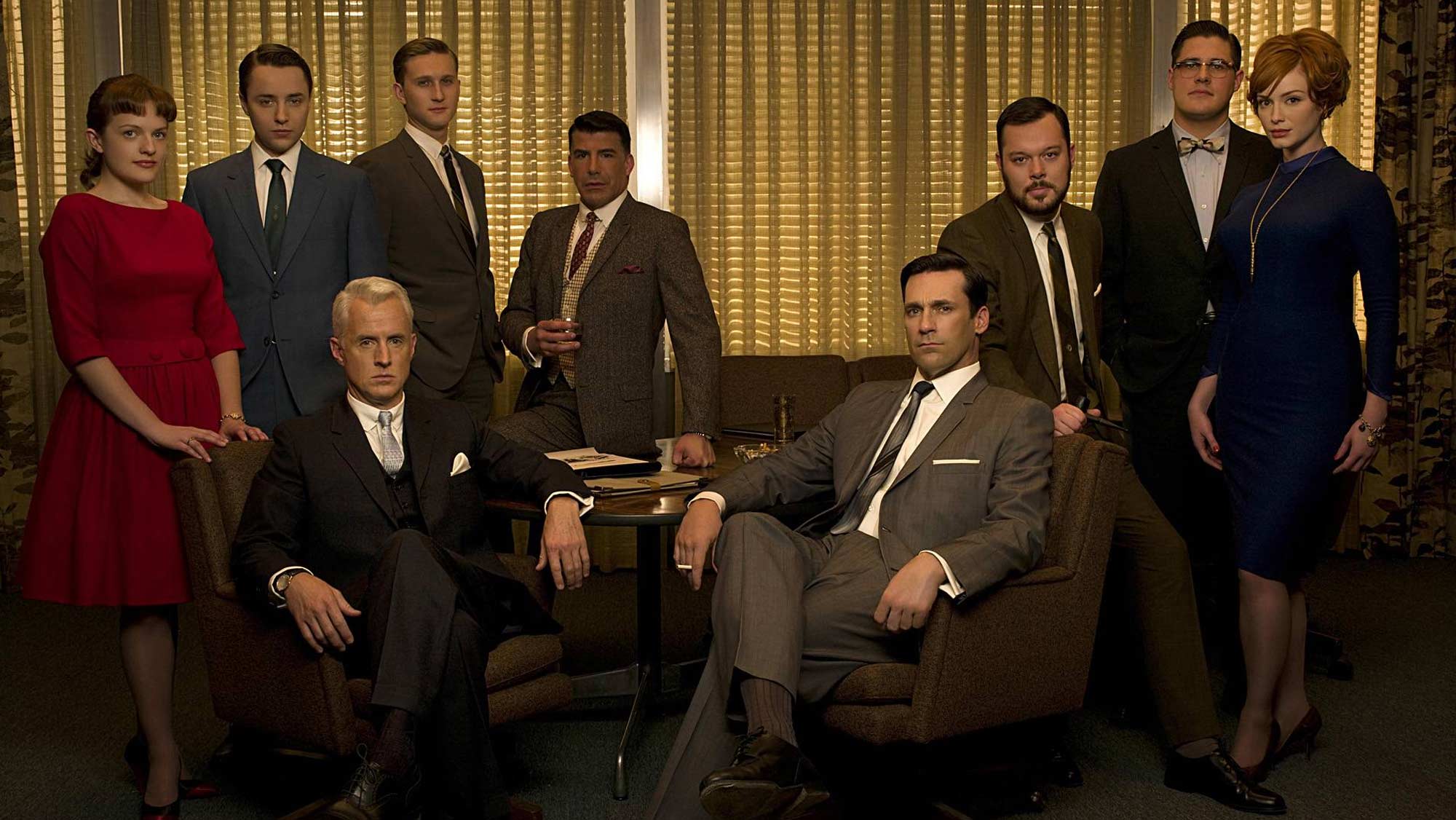 Als wir auf die Idee kamen, unserer "Klassiker"-Reihe mit einer Runde "Hassiker" zu vollenden, kam ich direkt auf meine All Time "Wieso ist die nur so erfolgreich?!"-Serie: "Mad Men". Klar, hier hätte ich auch dämliche Abziehbild-Billig-Produktionen wie "The Big Bang Theory" oder "Two And A Half Men" nehmen können, aber die sind einfach nur schlecht, ohne Potenzial zu haben. Mad Men dagegen hatte wirklich viel davon.
Eigentlich sollte die Serie nämlich so aussehen: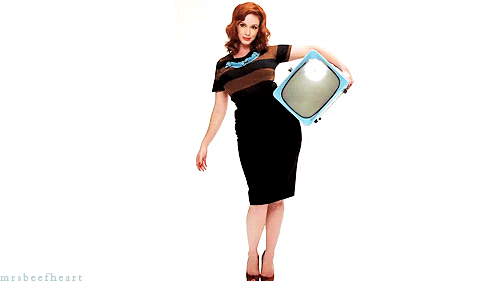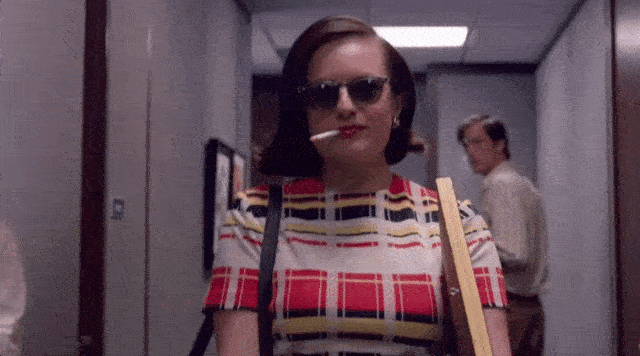 Sie schafft es in wundervoller Art, den Stil und die Stimmung der 60er Jahre einzufangen und zu präsentieren. Das Set- und Kostümdesign ist klasse und anfangs haben selbst einige Figuren (sogar fernab von Ober-Mad Man Don Draper) interessante Fassetten und jede Menge Potenzial. Und für mich als damaligen Agenturensohn war sogar das Setting interessant: Werbebranche, Agenturalltag, Pitches, Kreativität – count me in!
Stattdessen tritt aber vor allem eines auf: Langeweile.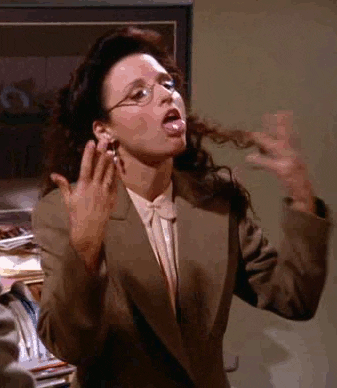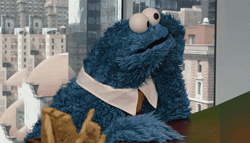 Nachdem ich jemandem mitteilte, dass ich von den ersten Episoden jetzt nicht so geflashed bin und mich wundere, weshalb die Serie so gehyped wird, sagt mir jemand, dass es ab Staffel 2 besser würde. Ich schaue also weiter und stelle fest: Staffel 2 hat die gleichen Probleme. "Die aktuelle dritte Staffel ist aber wirklich richtig richtig gut!" wird mir versprochen. Fehlanzeige. Und so hangele ich mich aus Gewohnheit und dem inneren Drang, das TV-Projekt doch bitte abzuschließen (und zu wissen, wie das Ende dieser ach so "großen" Serie gelingen mag), bis zur finalen Staffel. Ach, die geht auch noch, denke ich mir, und komme aus dem Feiern, dass es bald vorbei ist, gar nicht mehr heraus. Denn ja, ich habe die Serie komplett gesehen, daher kann ich mir auch ein Urteil erlauben.
Sie nimmt sich schlicht zu viel Zeit. Auf einer Tagung in Potsdam vor einigen Jahren haben Jonas, Daniela und ich einen Vortrag zu "Dexter" gehalten. Davor gab es im gleichen Raum eine Präsentation zu Mad Men. Es ging um die tolle originelle Sache, dass gerne mal Szenen einen Ticken zu lang gezeigt werden. Der Zuschauer erwarte den Schnitt, aber er kommt nicht. Stattdessen wir die Szenerie ausgespielt, man sauge die Atmosphäre ein, bla-blubb. Ja, das mag in Filmen oder an einigen Stellen zu funktionieren, aber nicht, wenn es verdammt nochmal alle drei Minuten so ist. Dazu fehlt zwischenzeitlich einfach Handlung. Nebenstränge drehen sich im Kreis, Nebenfiguren werden nebensächlich, dann wieder wichtig, dann tauchen sie eine Weile nicht auf, dann nerven sie nur noch.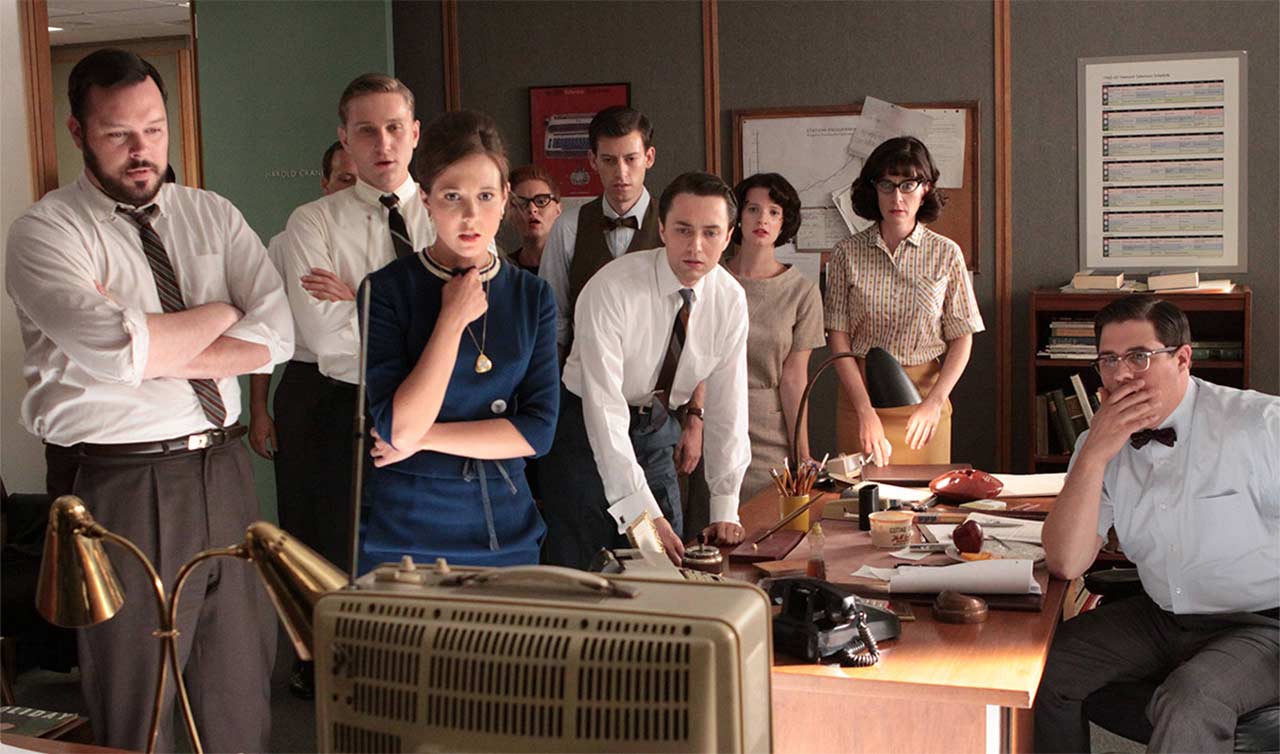 Dabei gab es inhaltliche Glanzpunkte. Diese genialen Kreativeinfälle, die hohes Drama zu retten wussten, die gut eingebundenen historischen Elemente oder auch die Coolness im Leben eines Don Drapers und Roger Sterling habe ich sehr gemocht. Aber die waren eben Mangelware. Richtig tolle Szenen mit Agenturfeeling, wie Pitches, etc., kamen vielleicht ein Mal pro Staffel vernünftig vor – hinten heraus war das eh nur noch ein erzählerisches Durcheinander. Mit Längen und Pausen und verzögerten Schnitten. Natürlich gab es dennoch allerlei hohe Preise zum Serienabschied unverdienterweise hinterher geworfen. Ich hatte früher mal die Idee, dass man eine Schnelldurchlaufvariante machen müsste. Schnitte man die Mad Men-Episoden auf ~21 Minuten herunter, wären sie vielleicht sogar richtig gut. Hätte ich die Zeit und das Geld, ich würde es machen. Und vielleicht würde die Serie dann nicht im "Hassiker", sondern im "Klassiker"-Segment landen.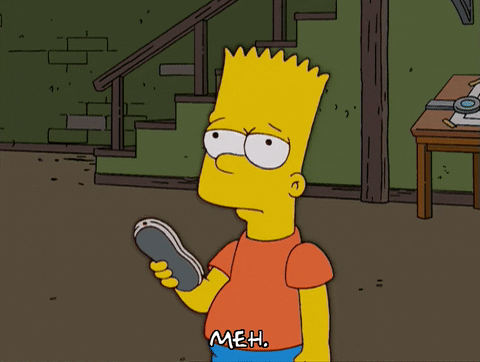 Auch fürchterlich und bereits Teil dieser Serie: Game of Thrones, Die Simpsons, American Gods, Morgen hör ich auf, Mord ist ihr Hobby und The Walking Dead.