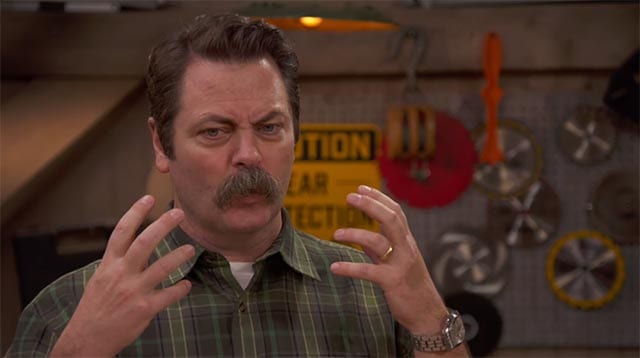 Konnte man Parks & Rec-Darsteller Nick Offerman letztes Jahr noch beim Whisky-Trinken zuschauen, stellt er jetzt seine Expertise bzgl. Holzarbeiten zur Schau. Da merkt man mal wieder, wie viel Charakter und Talent eines Schauspielers in seiner Rolle wiederzufinden sein kann. Und irgendwie ist es dann auch so, als bekäme man etwas Neues von P&R zu sehen. Ist natürlich leider nicht so. Aber fast. Schnüff…!
"Actor and woodworker Nick Offerman shares with Ask This Old House host Kevin O'Connor where his love of woodworking began and offers advice for young people who want to work with their hands."
Nick Offerman's Woodworking Advice | Ask This Old House
Ist der Teil einer Folge von "This Old House", die man sich komplett hier anschauen kann.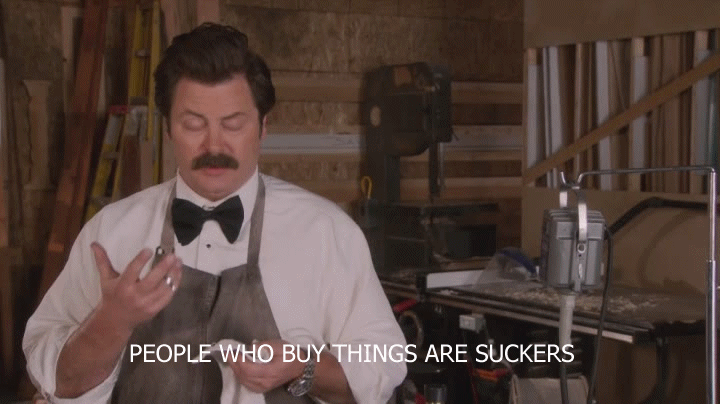 via: devour