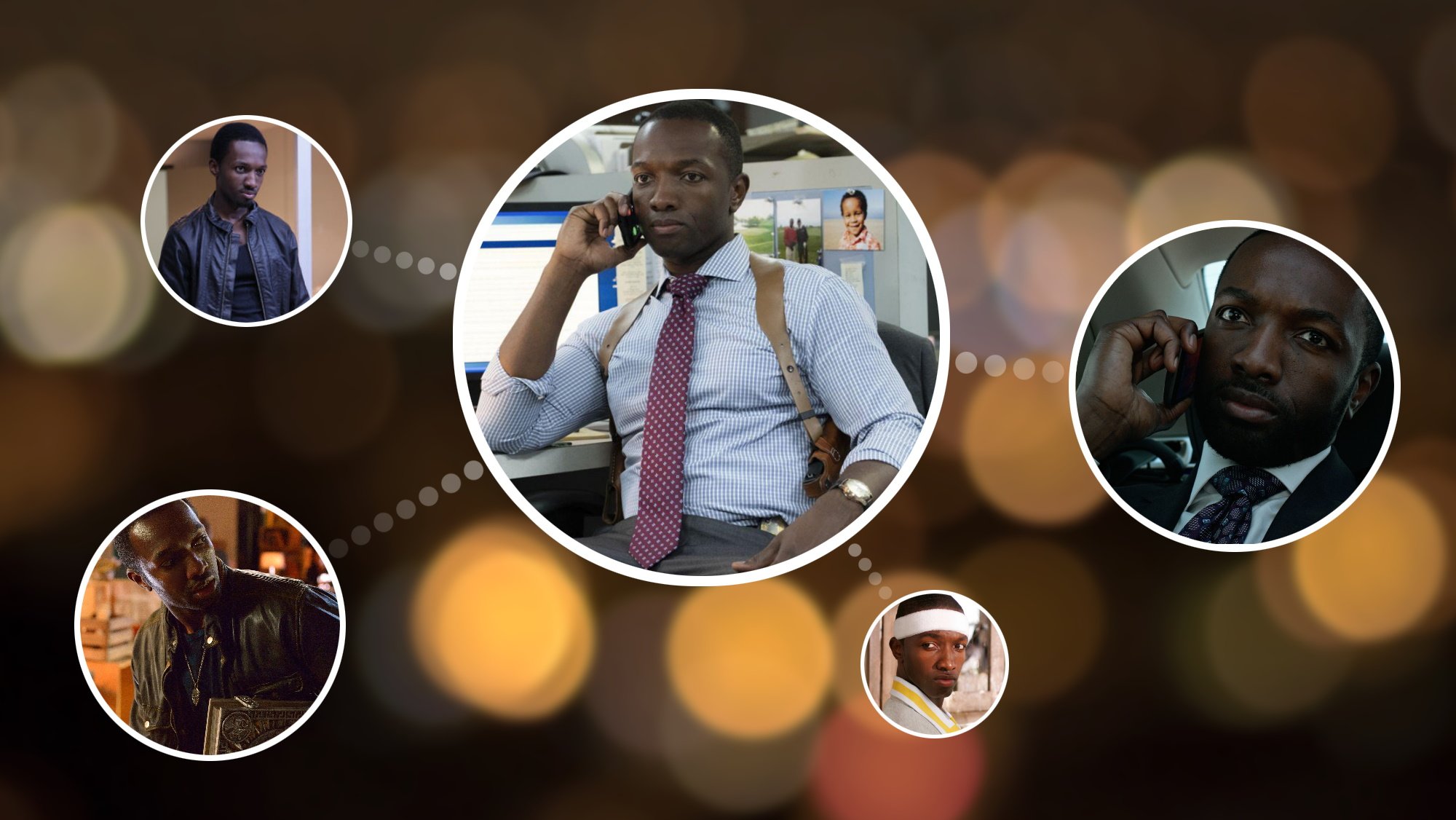 Jamie Hector ist mir das erste Mal ganz bewusst in "Bosch" aufgefallen. Und damit einher geht leider auch das Eingeständnis, dass ich immer noch nicht die hochgelobte Serie mit mittlerweile schon Klassiker-Status "The Wire" gesehen habe. Shame on me! Wie dem auch sei: Bei "Bosch" habe ich mich dann gleich gefragt, in welchen anderen Serien man Jamie Hector denn wohl noch so schauspielen zu sehen bekommt. Und genau darum geht es in diesem Beitrag, nämlich dafür Antworten zu finden. Und da sind einige Serien dabei, die man ruhig mal (wieder) schauen sollte.
Die Anfänge
Jamie Hectors Serienkarriere begann bereits 1997 mit einem (nicht gelisteten) Gastauftritt in der Krimi-Drama-Serie "New York Undercover" und leitete damit einige weitere Auftritte in Serien wie "Law & Order", "The Beat" und "Third Watch" ein. 2005 machte er einen kleinen Ausflug in die Gaming-Sparte und lieh seine Stimme einem Soldaten im Videospiel "The Warriors" sowie der Figur des Miguel in "Grand Theft Auto: Liberty City Stories". In einem Interview gab Hector einmal zu, dass er seiner Mutter und seiner Schwester lange nichts von seiner Schauspielkarriere erzählt hat bis er in "The Wire" zu sehen war. Davor unterrichtete er selbst Kinder am Theater in Schauspielerei und Kampfsport.
Der Durchbruch – The Wire
Von dieser Serie darf man auch selbstbewusst erzählen, denn: Wie schon erwähnt, ist "The Wire" ein Klassiker unter den Serienschmankerln, die es da draußen so gibt. Die Crime-Thriller-Serie ist 2002 gestartet und lief über fünf Staffeln lang bis zum Jahr 2008. Auf IMDb hat sie 9,3 von 10 Sternen – ein wahnsinnig hoher Wert, der einfach etwas zu bedeuten haben muss. Hector selbst gesellt sich 2004 zum Cast der Serie und ist in 32 Episoden als Marlo Stanfield zu sehen. Wem es da wie mir geht und wer dieses Stück Seriengeschichte noch nachzuholen hat: Lasst es uns in Angriff nehmen!
"My name is my name!"
Der Held – Heroes
Noch während seiner Zeit bei "The Wire" ist er von 2006-2008 auch als Benjamin "Knox" Washington in "Heroes" zu sehen. Ich war früher ja ein großer Heroes Fan – und erinnere mich leider nicht mehr an seine Figur. Shame on me! Again! Seine Gabe: Er kann Angst in Stärke verwandeln, nicht nur seine eigene, auch die Angst anderer Personen kann er spüren und nutzen. Seine Figur hat sogar ein eigenes Spin-Off erhalten: "Heroes: Hard Knox" ist 2008 als vierteile Mini-Webserie an den Start gegangen. Alle vier Episoden umfassen nur wenige Minuten und sind auf YouTube verfügbar.
Der Saphir – The Strain
Zwischen 2009 und 2014 folgen zahlreiche weitere Rollen Hectors in Serien. Gastauftritte in "Cold Case" und "CSI: Miami" werden gefolgt von wiederkehrenden Rollen in "Person of Interest" und "Power". Von 2014 bis 2017 nimmt er wiederholte Male die Rolle des Alonso Creem in der Fantasy-Horror-Serie "The Strain" von Guillermo del Toro ein. Er tritt in zehn Episoden auf. Auch heute denkt er noch viel an die Zeit am Set zurück, wie er erst kürzlich mit einem Post auf Instagram zeigte.
Der Dealer – Queen of the South
Als Devon Finch ist Jamie Hector 2017 und 2018 in "Queen of the South" zu sehen, einem Crime Drama über eine Drogenschmugglerin in Dallas. Darin kann er sich als Teil eines Kartells großen Luxus leisten – und tritt immer als eleganter und intelligenter, aber dadurch nicht weniger brutaler Mann auf. Aber das ist noch nicht alles. Hinter seiner Figur steckt auch noch eine andere Seite. Gerade wird gemunkelt, dass er seine Rolle in "Queen of the South" bald schon wieder einnehmen und zur Serie zurückkehren könnte. Wir werden sehen, was an den Gerüchten dran ist.
Der Detective – Bosch
Auch wenn sie chronologisch eigentlich vor "Queen of the South" einzuordnen wäre, soll "Bosch" den Höhepunkt dieser Auflistung an tollen Rollen von Jamie Hector darstellen. Und immerhin ist es auch seine aktuellste Rolle, denn Staffel sieben des Crime-Dramas ist gerade in der Mache. Seit 2014 nimmt Jamie Hector darin in bisher 60 Episoden die Rolle des Jerry Edgar ein, der an der Seite von Protagonist und Detective Harry Bosch (Titus Welliver) viele verstrickte Fälle löst. Darin gelangt er nicht selten auch an seine Grenzen, insbesondere, wenn es darum geht, selbst bei der größten Versuchung die moralisch richtige Entscheidung zu treffen. Hector und Welliver sind ein unglaublich cooles Ermittlerduo, dem man sehr gerne bei der Arbeit zusieht. "Bosch" ist eine absolute Empfehlung und das nicht nur aufgrund des eingängigen Titelsongs – also falls ihr heute noch nichts vor habt: go for it!

Welche Rolle von Jamie Hector gefällt euch am besten? Und gibt es Highlights, die in dieser Liste nicht auftauchen? Dann schreibt es uns doch gerne in den Kommentaren.

Bilder: FX Network, NBC, Amazon Prime Video, HBO, USA Network

-->