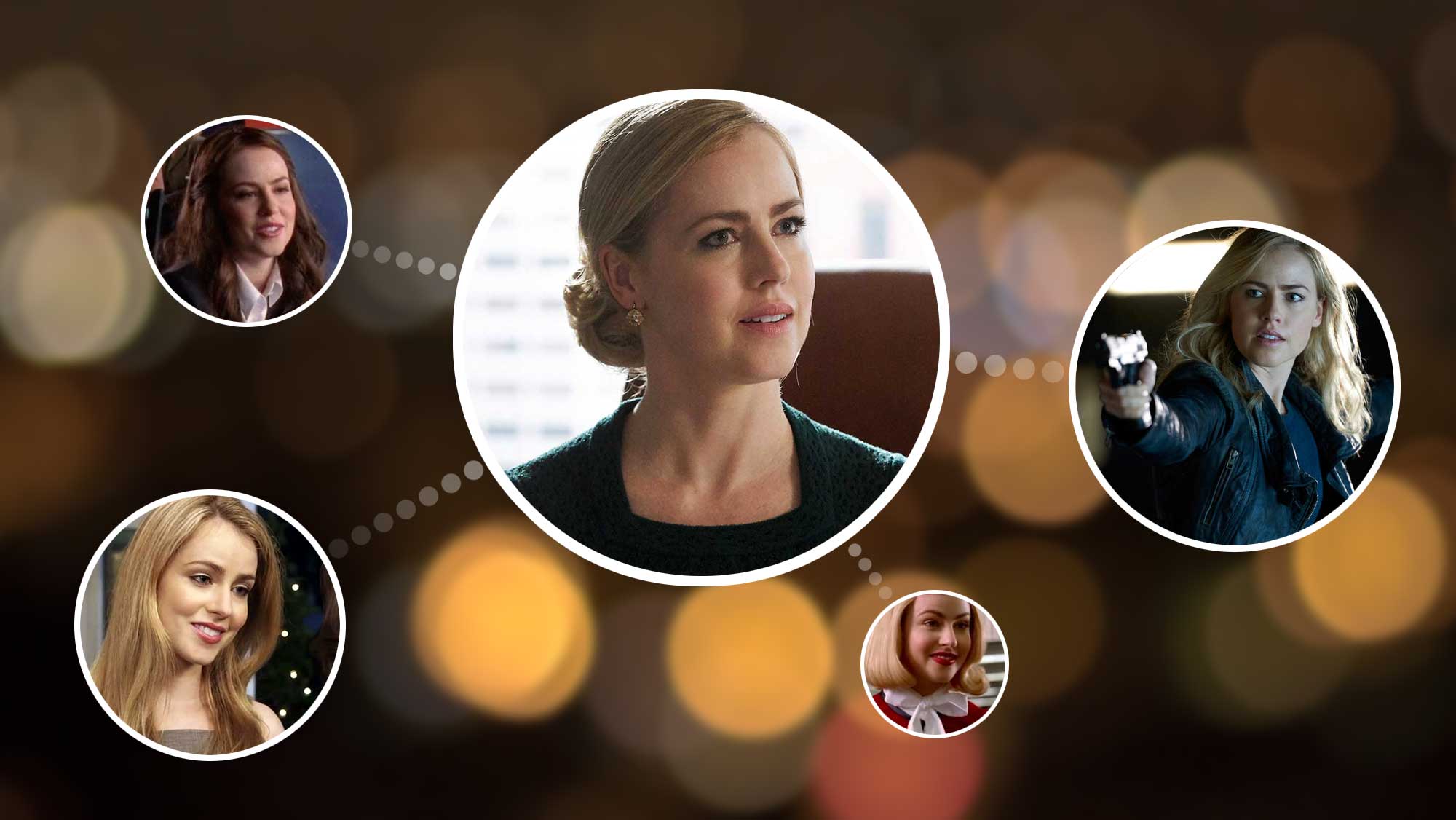 Heute möchte ich euch eine vielleicht nicht soo bekannte Darstellerin vorstellen und einige ihrer Stationen beleuchten. Amanda Schull ist sicherlich nicht der bekannteste Name dieser bisherigen Reihe, aber einige von euch könnten sie kennen. Denn auch wenn ihre größeren Rollen jetzt nicht in den allergrößten Serien stattfanden, so hat sie doch Auftritte in einigen sehr namhaften Formaten gehabt. Und mittlerweile dann doch durch vor allem "Suits" ordentlich an Bekanntheit gewonnen. Mein Anlass für die Auswahl in dieser Reihe war dann aber vor allem ihre Rolle in "12 Monkeys", die extrem konträr zur mir vorher bekannten "Suits"-Rolle war, weshalb ich ihre schauspielerischen Fähigkeiten noch mehr zu schätzen wusste und mir dachte, mal nach ihrem weiteren Werdegang zu schauen.
Interessanterweise hat Amanda Schull in der Bio ihres Twitter-Profils bereits einen ganz netten Schnelldurchlauf für uns parat, was ihre Rollen betrifft:
"Katrina, Cassandra, Meredith, Jody, Katie, Sara, Elizabeth…And Amanda"
Geborene Ballett-Tänzerin
Schull ist auf Hawaii geboren, als Tochter der aktuellen Präsidentin des dortigen Ballett-Instituts. Entsprechend hat sie auch zunächst den Weg der Ballett-Tänzerin eingeschlagen. Doch im Jahr 2000 haben sich ihre damalige Leidenschaft und ihr heutiger Beruf gekreuzt. Im Film "Center Stage hat Amanda Schull die Hauptrolle getanzt:
Stewardess in "Cold Case"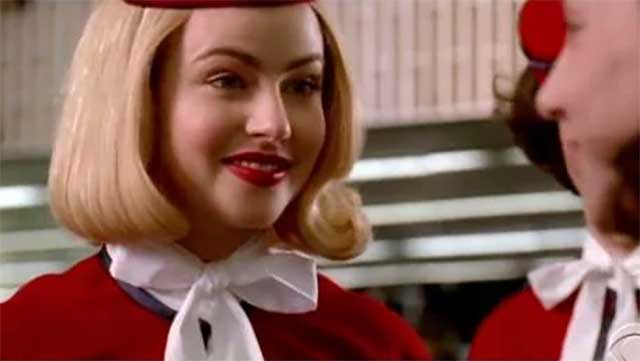 Ihre ersten Serien-Schritte hat Schull im Jahr 2008 gemacht. Zu ihrer Rolle in "The Cleaner" konnte ich leider nichts finden, aber oben seht ihr ein Bild von ihr als Allison "Ally" Thurston in "Cold Case" (S06E11, "Wings", 2008). Das war nur der Anfang einer ganzen Reihe als Klein-Auftritten in durchaus bekannten TV-Formaten, die oftmals Wochenfälle zu klären hatten. Als da wären: "Ghost Whisperer" (S04E15, "Greek Tragedy", 2009), "Lie To Me" (S01E04, "Love Always", 2009) oder auch "Bones" (S05E14, "The Devil in the Details", 2010).
Katie Ryan / Sara Evans in "One Tree Hill"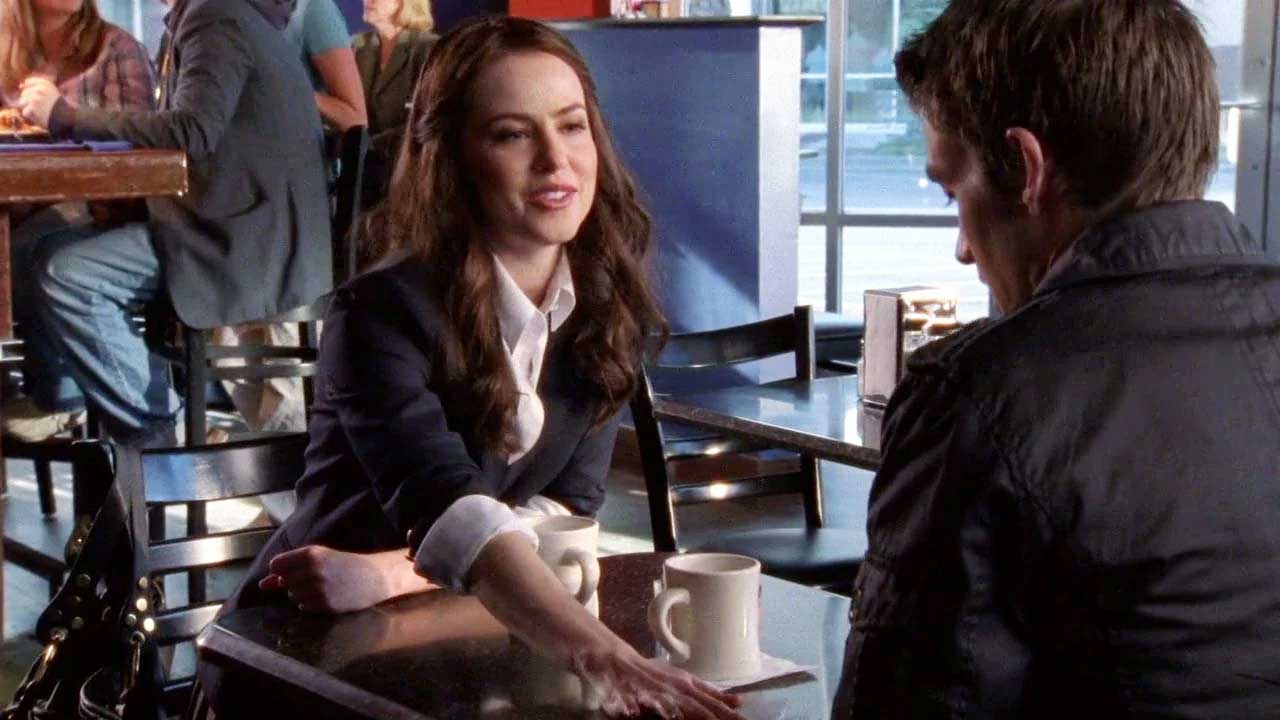 Die erste wiederkehrende Serien-Rolle bot sich dann bei "One Tree Hill" – und dann gleich in einer doppelten. Immerhin in 12 Folgen war sie als Katie Ryan bzw. Sara Evans zwischen 2009 und 2010 zu sehen. Unter anderem mit Robert Buckley, den man aus "iZombie" kennen könnte.
Bar-Bekanntschaft in "Two And A Half Men"
Es folgten weitere Kurzauftritte. Jeweils in einer Episode von "Hawaii Five-0" (S01E14, "He Kane Hewa' Ole", 2011), "Castle" (S03E23, "Pretty Dead", 2011), "Psych" (S06E16, "Santabarbaratown", 2012), "Grimm" (S01E20, "Happily Ever Aftermath", 2012) oder auch "The Mentalist" (S04E23, "Red Rover, Red Rover", 2012). Und 2011 hatte sie auch die zweifelhafte Ehre, in der "Two And A Half Men"-Episode "Thank You for the Intercourse" (S09E08) mitzuwirken, was wir hier sehen können:
Meredith Sorenson in "Pretty Little Liars"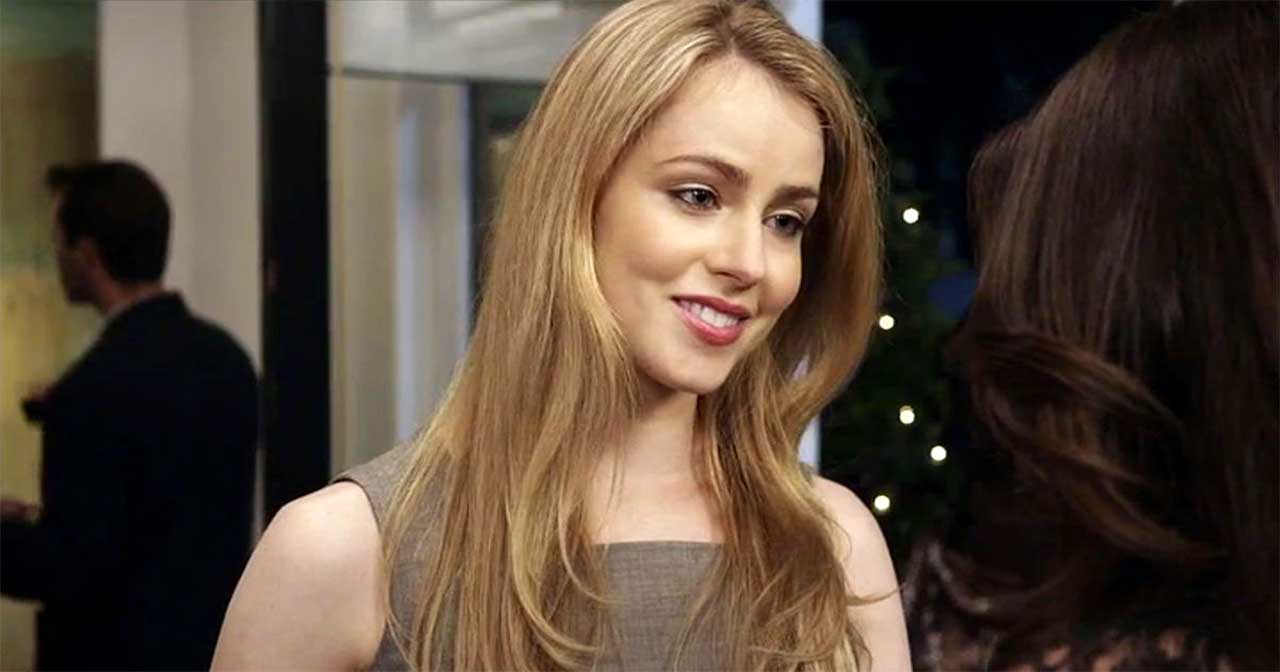 Mittlerweile wurden ihre Einzelauftritte aber bereits mit laufenden Nebenrollen begleitet. So hat Amanda Schull zwischen 2010 und 2013 in insgesamt sieben Episoden von "Pretty Little Liars" mitgewirkt:
Melissa Danson in "Murder In The First"
2016 gab es immerhin derer sechs Episoden bei "Murder In The First" mit ihr zu sehen, wobei sie dort bereits als klarer Gaststar angegeben wurde, denn ihre zwei bislang größten Rollen hatte sie bereits.
Katrina Bennett in "Suits"
Vor allem als Anwältin bzw. Anwaltsgehilfin dürfte sie den meisten Zuschauern aus der Drama-Serie "Suits" bekannt sein (44 Episoden zwischen 2013 und 2019). Dort gibt Amanda Schull die äußerst pflichtbewusste Streberin Katrina Bennett, die zunächst totaler Workaholic ohne große emotionale Verbindungen ist. Eine rationale Figur, die zunächst deutlicher Nebencharakter war, durch das royale Ausscheiden von Meghan Markle jedoch für die finalen beiden Staffeln der Serie eine Beförderung in den Stamm-Cast erhalten hat. Ihren Charakter mochte ich schon immer, weil er recht clever und eigen war, mittlerweile wurde ihr auch ordentlich persönliche Entwicklung gestattet, die ordentlich Moral und Lebensrat für uns Zuschauer bereithält, die wir ja alle selbst Berufs- und Privatleben irgendwie miteinander vereinen müssen.
Dr. Cassandra Railly in "12 Monkeys"
Deutlich tougher und aktuell gar mit drei Episoden mehr ging es 2015 bis 2018 als Dr. Cassandra Railly in "12 Monkeys" her. Auch wenn Schulls Rolle dort zunächst auch vorbildlich pflichtbewusst war, wirkte sie von Beginn an deutlich souveräner und selbstbewusster als bei "Suits". Mit der Zeit wurde ihre Rolle aber auch actionreicher und angstbefreit. So ein bewaffnetes Dasein als Zeitreisende hat dann doch eine etwas andere Ausstrahlung als der routinierte Büro-Job in einer Kanzlei.
Wir schauen, was noch kommt
Da "12 Monkeys" bereits komplett ausgestrahlt worden ist und auch "Suits" nur noch wenige Folgen für uns parat hat, stellt sich die Frage, wo wir Amanda Schull in Zukunft zu sehen bekommen werden. Noch gibt es bislang lediglich einen Fernsehfilm als Credit bei IMDb in Ausschau, aber ich bin mir sicher, dass sie schon bald auch wieder in einer Serie zu sehen sein wird. Dafür hat sie in jüngerer Vergangenheit einfach zu gute Visitenkarten abgegeben. Ich bin jedenfalls gespannt, ob es wieder eine sein wird, die ich eh schauen werde und wie anders ihre Figur dieses Mal sein wird.
Amanda Schull Steckbrief
Geboren: 26.08.1978 in Honolulu, Hawaii (USA)
Filmografie: IMDb-Seite
Social Media: Instagram | Twitter
Deutsche Synchronstimmen: Stephanie Kellner ("12 Monkeys"), Maria Koschny ("Suits") und mehr

Bilder: CBS, The WB, Freeform.

-->