Puh, jetzt geht es Schlag auf Schlag. Zuerst wird bekannt gegeben, dass man House of Cards nach der 6. Staffel beenden wird. Diese Entscheidung sei schon vor einigen Monaten getroffen worden, wurde aber im Zuge des Skandals um Kevin Spacey veröffentlicht.
Danach heißt es sogar, dass die Dreharbeiten pausiert seien und man sich aktuell berät, wie es weiter gehen sollte.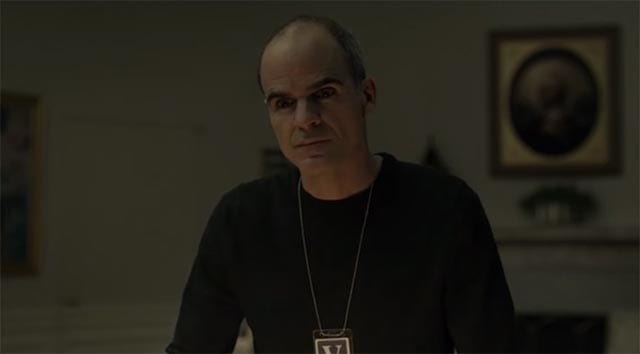 Jetzt geht es um ein Spinoff zu House of Cards, welches sich um den Charakter Doug Stamper drehen soll.
The idea that's farthest along is a show that centers on Doug Stamper, a political aide played by actor Michael Kelly. Eric Roth, an executive producer on the first four seasons of House of Cards, is attached as the writer for the project, reports Variety. There are also two other spinoff ideas being explored, but details about these are in short supply.
Die Idee ist meiner Meinung nach super, da ich Doug immer extrem spannend fand. Etwas seltsam ist das Timing, denn so wirkt es wie ein Ablenkungsmanöver oder der verzweifelte Versuch die Marke "House of Cards" zu retten.

via: engadget

-->