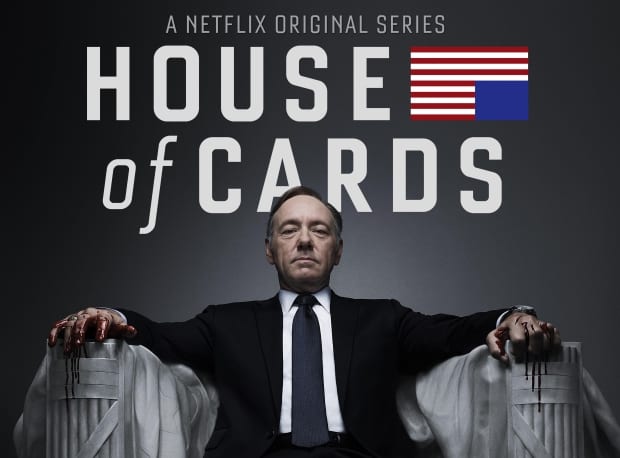 Immer mehr US-Schauspieler, die sich über große Hollywood-Filme einen Namen gemacht haben, drängen ins Serien-Genre. Kevin Spacey ist ein gutes Beispiel dafür: Mit der Rolle des Frank Underwood in "House of cards" scheint er seine Bestimmung gefunden zu haben. Dass Serien auch für Filmschauspieler so interessant geworden sind, liegt wohl auch an der neuen Möglichkeit, sich über Streaming-Dienste Serien gleich staffelweise am Stück anzuschauen. Die Vermutung liegt zumindest nahe, wen man Kevin Spacey und Robin Wright (spielt Frank Underwoods Ehefrau Claire) in einem Interview reden hört, das sie Sky im Vorfeld des Starts der neuen Staffel gegeben haben.
"Ich halte diese Art des Fernsehens für sehr zeitgerecht. Wer hat heute noch die Muße, jeden Sonntag oder Dienstag oder Freitag zu einer bestimmten Zeit den Fernseher aufzudrehen, um sich die nächste Folge anzusehen? Bei so vielen Angeboten, so vielen Serien: Wer soll und will sich noch merken, was vor einer Woche passiert ist, damit er anknüpfen kann? Das ist altmodisch und völlig passé." (Kevin Spacey)
Ähnlich formuliert es Robin Wright: "Gebt den Leuten, was sie wollen, wann sie es wollen. Diktiert nicht, an welchem Tag sie die nächste Folge sehen können", fordert sie. Die Zuschauer könnten sich so die 13 Folgen auch wie einen 13-stündigen Film ansehen. "Deshalb nennen wir sie im übrigen auch nicht Folgen, sondern Kapitel", erklärt sie. Naja, ein wenig dürften die beiden bei ihren Aussagen natürlich auch den Werbegedanken für Netflix im Hinterkopf gehabt haben: Über den Streaming-Dienst wird die 3. Staffel von "House of cards" in den USA zunächst exklusiv zu sehen sein. Für Deutschland gilt das übrigens nicht: Hier hat Sky die Exklusivrechte und wird die Serie zunächst über den eigenen Dienst SkyGo zeigen.
via: Sky