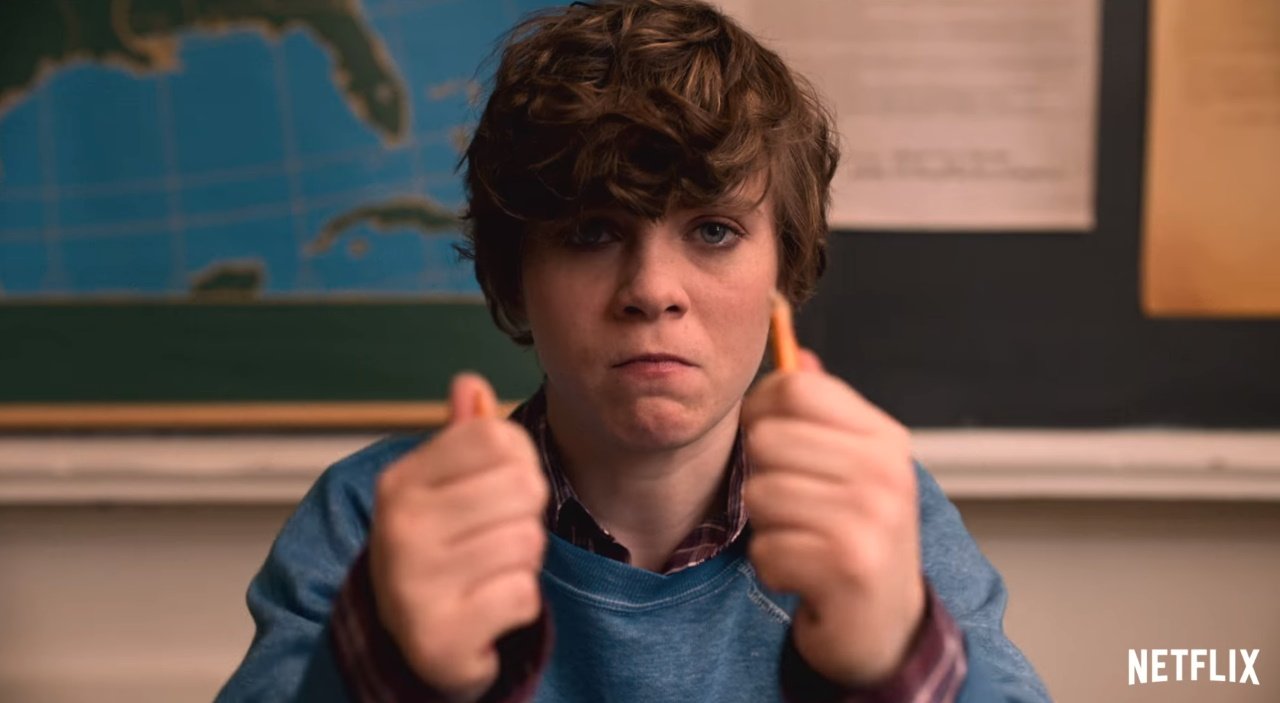 Ab dem 26. Februar ist auf Netflix eine neue Abenteuerserie zu sehen, die als eine Mischung aus "Stranger Things" und "The End of the F***ing World" gilt: Dem Netflix Original "I Am Not Okay With Whis" liegt nämlich zum einen die gleichnamige Comicreihe von Charles S. Forsman zugrunde, der auch schon für "TEOTFW" verantwortlich war. Zum anderen ist "TEOTFW"-Regisseur Jonathan Entwistle auch Regisseur dieser Adaption. Und zusätzlich sind die "Stranger Things"-Produzenten Shawn Levy, Dan Cohen und Rand Geiger an der Serie beteiligt. Das kann doch nur gut werden – also wenn man Fan dieser beiden Formate ist, was auf mich auf jeden Fall zutrifft.
Nach einem ersten Teaser zur Serie wurde nun auch der zweieinhalb minütige, offizielle Trailer veröffentlicht, der mich mit der blutüberströmten Sophia Lillis direkt an ihre Rolle in Stephen Kings "Es" erinnert.
"I Am Not Okay With This" macht einen echt unterhaltsamen Eindruck. Und nun heißt es ja auch nur noch gut eine Woche warten.