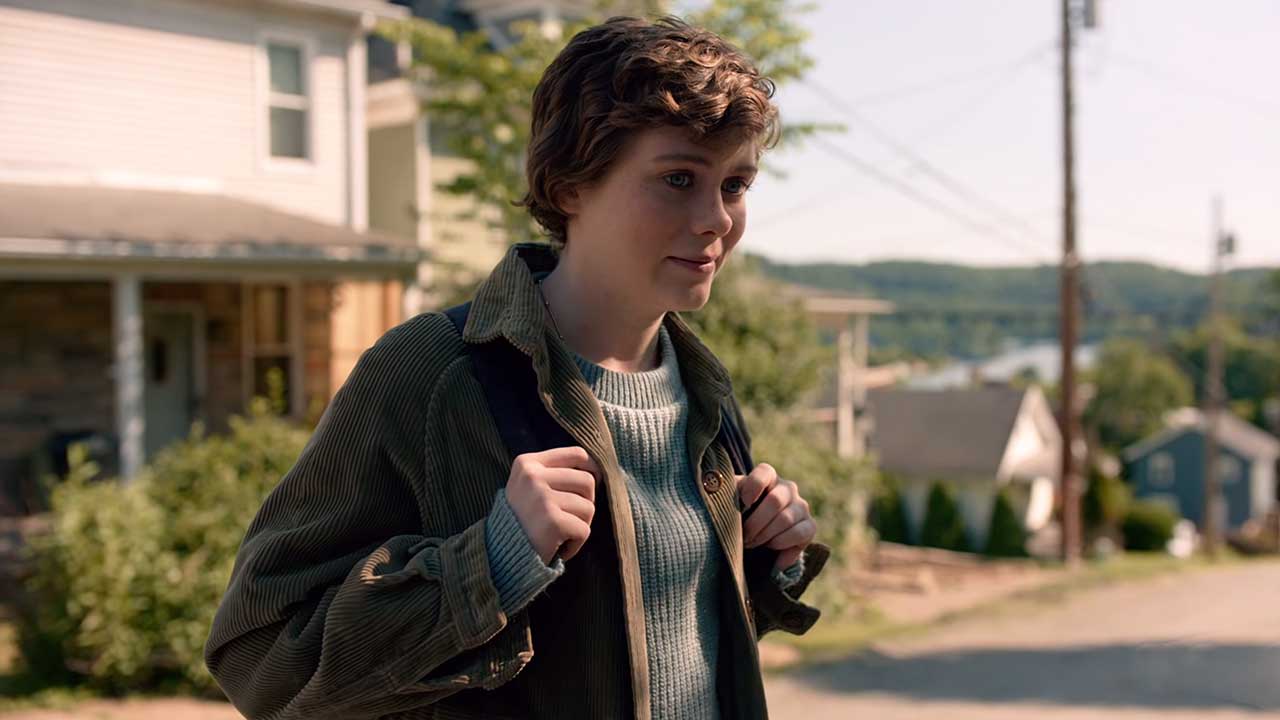 Noch eine neue Serie, noch eine Graphic-Novel-Adaption. Wie ihr unserer Programm-Vorschau für den Februar entnehmen konntet, ist ab 26. Februar die erste Staffel von "I Am Not Okay With This" auf Netflix zu sehen. Doch was ist das genau? Nun ja, eine weitere Comicreihe von Charles S. Forsman, der bereits den Stoff für "The End of the F***ing World" geliefert hat. Entsprechend ist auch der Grundton ähnlich, was unterstützt wird durch die Tatsache, dass der Regisseur des erfolgreichen Netflix Originals auch hier tätig sein wird. Gemeinsam mit einigen Produzenten von "Stranger Things". Nicht die schlechteste Kombination, die kennen sich schließlich auch mit der Darstellung von Teenager-Geschichten aus. Der heute Nacht veröffentlichte erste Teaser zur neuen Serie gibt einen kleinen Eindruck, was wir erwarten dürfen.
"Dear Diary, why is this so awkward? Syd hat mit der Highschool, Familiendramen und unerwiderten Gefühlen für ihre beste Freundin zu kämpfen. Nebenbei muss sie ihre aufkeimenden Superkräfte in Schach halten."
Nun gut, der Teaser ist noch etwas nichtssagend, was die Handlung anbelangt. "Superkräfte" klingt schon mal nach mehr als Drama. Entsprechend wird "I Am Not Okay With This" auf Netflix auch als "Fantasy-Serie", "Teen-Serie" sowie "Comedyserie" mit den Attributen "Zynisch" und "Düster" angegeben. Könnte also tatsächlich ein "Stranger Things" werden, dass etwas sarkastischer und offenkundig humorvoll ist. Die Serie selbst hat sich von Staffel zu Staffel ja eh vermehrt der Komik hingegeben, was ich aber als riskante Gratwanderung erachte. Dann lieber ein direkt und passend in die Richtung laufendes Format.
Hier mal noch der etwas ausführlichere Plot aus der Comic-Beschreibung (Partnerlink):
"Sydney seems like a normal 15-year-old freshman. She hangs out underneath the bleachers, listens to music in her friend's car, and gets into arguments with her annoying little brother ― but she also has a few secrets she's only shared in her diary. Like how she's in love with her best friend Dina, the bizarreness of her father's death, and those painful telekinetic powers that keep popping up at the most inopportune times. In this collection of the self-published minicomic series, Forsman expertly channels the teenage ethos in a style that evokes classic comic strips while telling a powerful story about the intense, and sometimes violent, tug of war between trauma and control."
Ich mag den Grundton auf jeden Fall. Mal abwarten, was die weiteren, ausführlicheren Trailer dann so zeigen werden.

-->