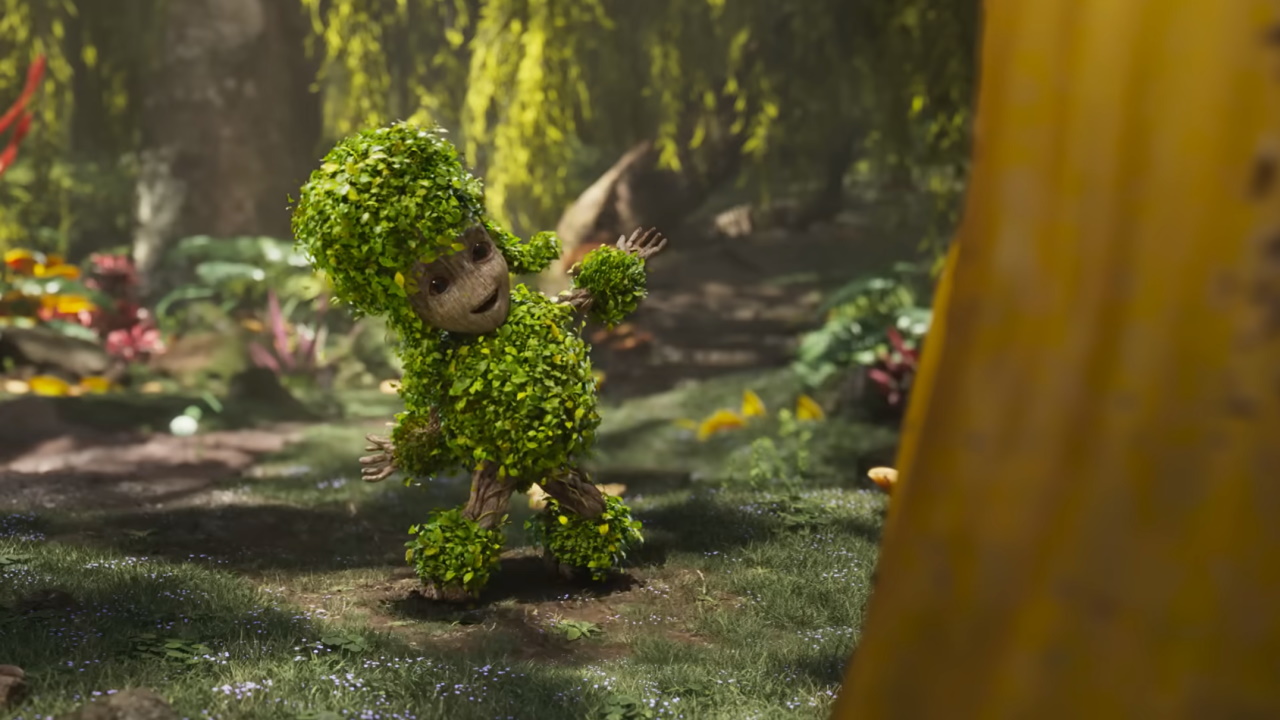 Dass das Baumwesen und Mitglied der Guardians of the Galaxy namens Groot eine Soloserie erhält, hatten wir bereits hier verkündet. Die Serie wird allerdings lediglich aus fünf kurzen Episoden bestehen, die sich dem noch jungen Groot widmen. Sie lässt sich zwischen den Geschehnissen aus "Guardians of the Galaxy" und "Guardians of the Galaxy Vol. 2" einordnen. Fans dürften sich noch gut daran erinnern, wie Groot sich für sein Team geopfert hat und später als Baby Groot wieder zum Leben erwachte. Nun hat Marvel auf der diesjährigen San Diego Comic Con einen Trailer zu den Kurzfilmen veröffentlicht, die die kleine Jungpflanze in diversen Kostümen zeigt. Außerdem trifft er auf eine kleine, süße Alienrasse und bekommt wieder die Gelegenheit etwas in die Luft zu sprengen.
"I am Groot." – Groot
Die nahezu fotorealistische Animation ist schon mal sehr beeindruckend, jetzt mal sehen, ob die Filmchen auch inhaltlich überzeugen können. Wie auch schon in den Kinofilmen wird der wortkarge Held auch diesmal wieder von Vin Diesel gesprochen. Inszeniert wird das Ganze von Kirsten Lepore und das Drehbuch stammt von Ryan Little. Der "Guardians of the Galaxy"-Regisseur James Gunn ist immerhin als Produzent mit dabei. Passend zum Trailer gibt es auch ein neues Postermotiv.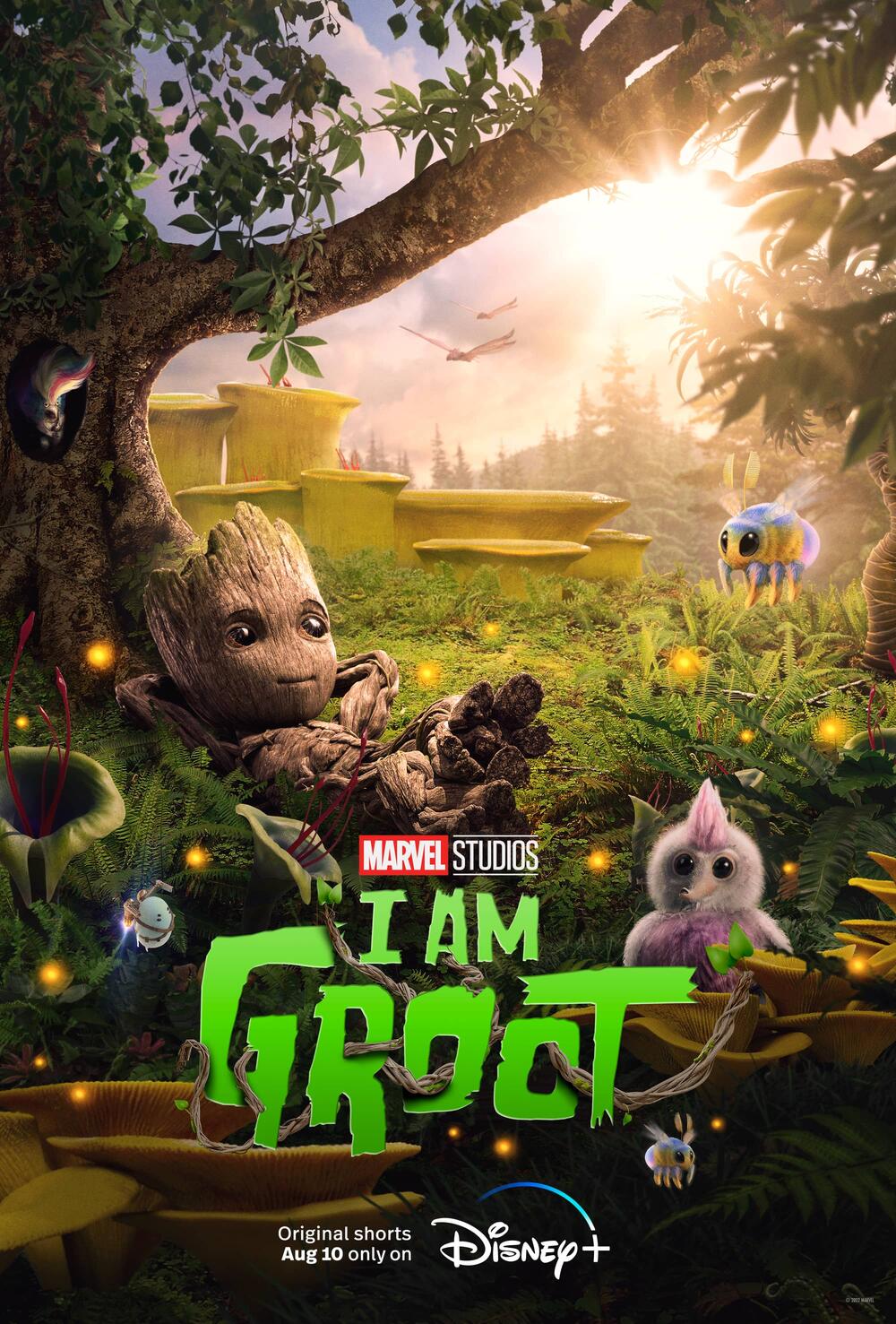 "Ich bin Groot" ist ab dem 10. August auf Disney+ im Stream verfügbar.

Bilder: Disney

-->