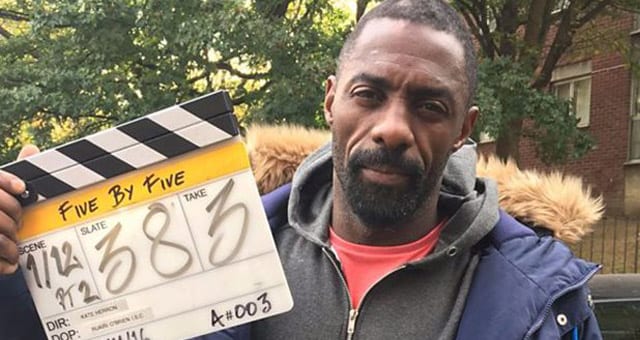 Seit den Tagen von "The Wire" bin ich ein großer Fan von Idris Elba. Umso verwunderter dürft ihr nun sein, zu lesen, dass ich bislang höchstens drei oder vier Folgen von "Luther" gesehen habe. Eine dieser Serien auf meiner to-see Liste. Seit Ewigkeiten. Aber man kommt ja zu nichts…
Und jener Superstar "kehrt" mit einem interessanten Serienkonzept ins britische Internet zurück. Bei BBC3, dem reinen Internetsender, planen sie gerade eine Kurzfilm-Miniserie "Five by Five" und man darf nun raten, wie short jene fünf Folgen wohl werden könnten. Richtig, sehr kurz.
Die fünf Folgen basieren auf Drehbüchern junger und talentierter Drehbuchautoren. Und wie man hört, stehen die fünf Folgen zwar schon für sich allein – "can be watched as standalone stories, as well as part of a series" – aber man kann sie auch als Miniserie einordnen. Man darf gespannt sein, was damit gemeint ist.
Inhaltlich weiß man bisher auch noch nicht viel, es soll um zufällige Begegnungen unterschiedlicher Menschen gehen und die Auswirkungen dieser auf das eigene, hinterfragte Leben.
"I have spent time with these talented five writers and observed their storylining process. The scripts are uplifting and incredible, and with this group of young actors now attached to star, BBC3 viewers are in for an absolute blast. I couldn't be prouder of what they have achieved." (Idris Elba)
Aber wenn ein Mr. Elba erfreut und gespannt ist, dann kann das doch so schlecht nicht sein, was die Jungautoren da zu Papier gebracht haben. Wir werden das mal im Blick halten.
via: radiotimes.com