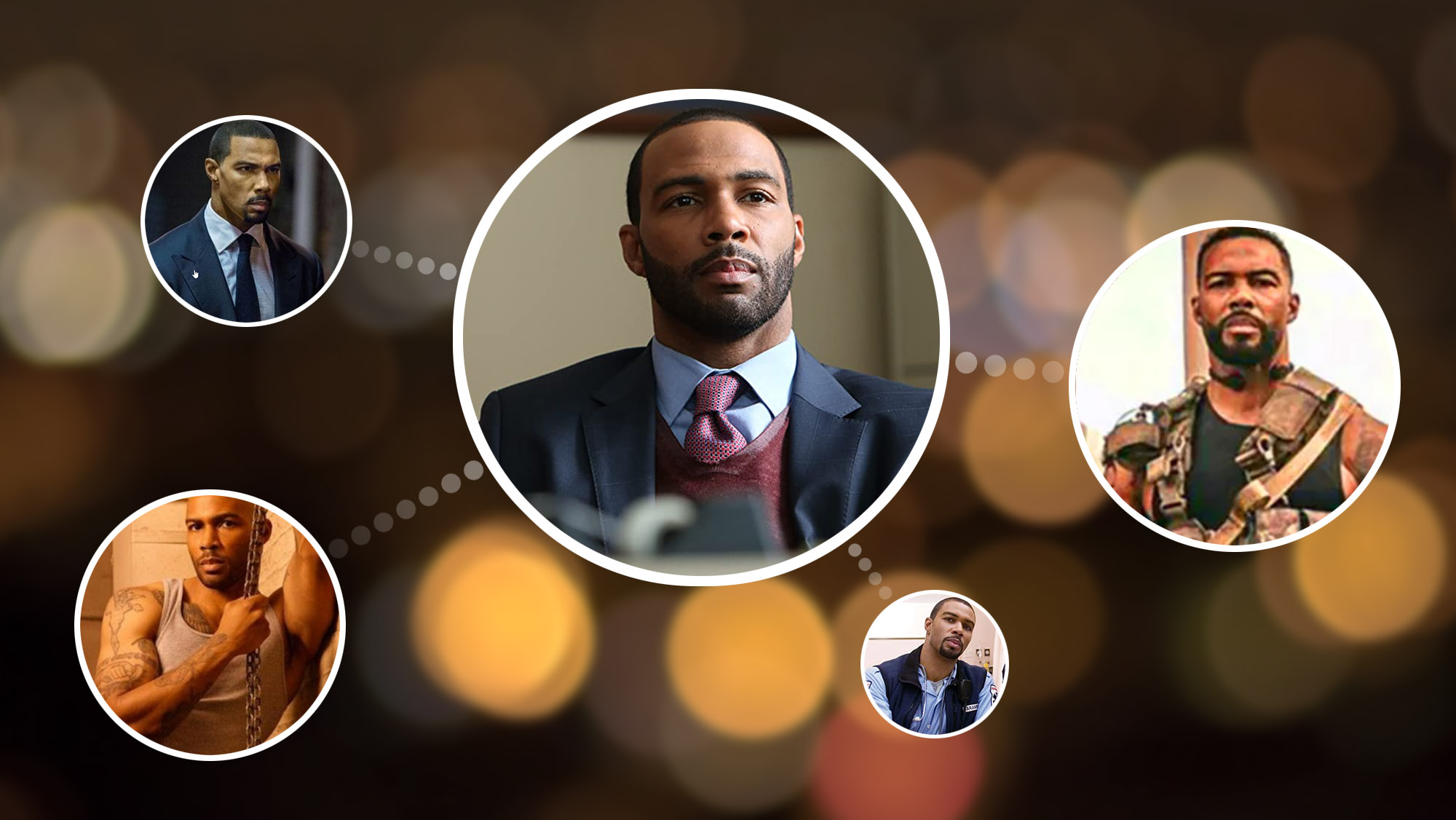 Passenderweise an meinem Geburtstag durfte ich mich bei Netflix über eine ziemlich verrückte Veröffentlichung freuen: "Army of the Dead: Lost Vegas" wurde ausgestrahlt. Der Spielfilm hatte gleich so einige Schauspieler verpflichtet, die ich gerne öfter im TV sehen möchte. Einen davon möchte ich heute hier vorstellen: Omari Hardwick. Schauen wir doch einmal, in welchen Rollen er uns bisher begegnet ist.
Steckbrief: Omari Latif Hardwick
Geboren:09. Januar 1974 in Savannah, Georgia
Filmografie: IMDb-Seite
Deutsche Synchronstimmen: Mehr als ein Dutzend Synchronsprecher bislang, darunter Torben Liebricht in "Army of the Dead", Michael Lott in "Power", Tobias Kluckert in "Kick-Ass"
Als rechte Hand Jesse Copland in "Bronzeville"
Bei "Bronzeville" handelt es sich um einen Podcast, besser ein "Audio Drama", welches mit Stars als Sprecher besetzt ist. Produziert wurde diese Serie von Laurence Fishburne und Larenz Tate. Die Premiere auf mehreren digitalen Plattformen fand am 07. Februar 2017 statt. Omari Hardwick gab hier 11 Episoden lang den Charakter Jesse Copeland. Jesse führt in Abwesenheit seines Bruders (der natürlich im Knast sitzt) dessen Gang. Wie es sich im Gangstermilieu eben so gehört, bestimmen Gewalt und Probleme den gelebten Alltag.
Doppelleben als Drogenboss und Nachtclubbesitzer 'Ghost' in "Power"
"Power" gehörte einige Zeit zu meinen Lieblingsserien, die es auf immerhin sechs Staffeln brachte (2014-2020). Omari Hardwick spielte dort James 'Ghost' St. Patrick, einen reichen New Yorker Nachtclubbesitzer, der nebenbei eine zweite Karriere als Drogendealer erlebt. James und sein bester Kumpel Tommy Egan kennen sich seit Ewigkeiten und halten zusammen wie Pech und Schwefel. Doch James' komplettes Privatleben zerbricht nach und nach, während er stets versucht, das kriminelle Standbein abzulegen und endgültig mit dem Drogenhandel abzuschließen. Prädikat: sehr sehenswert, zumindest die ersten fünf Staffeln. Danach hat sich, zumindest für meinen Geschmack, die Serie selbst ins Aus geschossen, was immerhin für meinen damaligen Aufreger reichte.
(K)ein Mr. Right in "Being Mary Jane"
In "Being Mary Jane" geht es um eine Fernsehmoderatorin, die auf der Suche nach ihrem persönlichen 'Mr. Right' ist. Geboten wird eine angemessene Mischung aus Dramatik und Comedy, wie eben auch das echte Leben. Vier Staffeln lang blieb die Serie in der Zuschauergunst ziemlich weit oben. Omari Hardwick war als Andre Daniels 9 Episoden lang mit von der Partie (2013-2015).
als Undercover-Cop Ty Curtis in "Dark Blue"
"Dark Blue" war eine amerikanische Actionserie, die es immerhin auf zwei Staffeln brachte (2009-2010). Grob der Inhalt: Lt. Carter Shaw (Dylan McDermott) ist der Leiter einer auf geheime Undercover-Missionen spezialisierte Abteilung des LAPD. Mitglied seines Teams ist u.a. Ty Curtis (Omari Hardwick), der Probleme hat von Beziehungen loszulassen, die er sich während seiner Undercoverzeit aufgebaut hat. Dann gibt es noch eine Neue, die unter falschem Namen zur Polizei kam und für allerlei Verwicklungen sorgt.
als Rettungssanitäter John Hallon in "Saved"
In "Saved" geht es um den Rettungs-Sanitäter Wyatt in Portland, Oregon der unter anderem Probleme mit seiner Spielsucht hat. Insgesamt brachte es "Saved" auf nur eine Staffel mit immerhin 13 Episoden (2006). John "Sack" Hallon, war die Rolle die hier Omari Hardwick auf den muskulösen Leib geschrieben wurde.

Omari Hardwick ist nicht zuletzt seit oder dank "Army of the Dead" wieder gut im Geschäft. So dreht er unter anderem gerade die Serie "Pieces of her" und ist auch in weiteren Spielfilmen wie "The Spell" zu sehen.

Bilder: Amazon, Netflix, Sony AXN, TNT, TateMen

-->