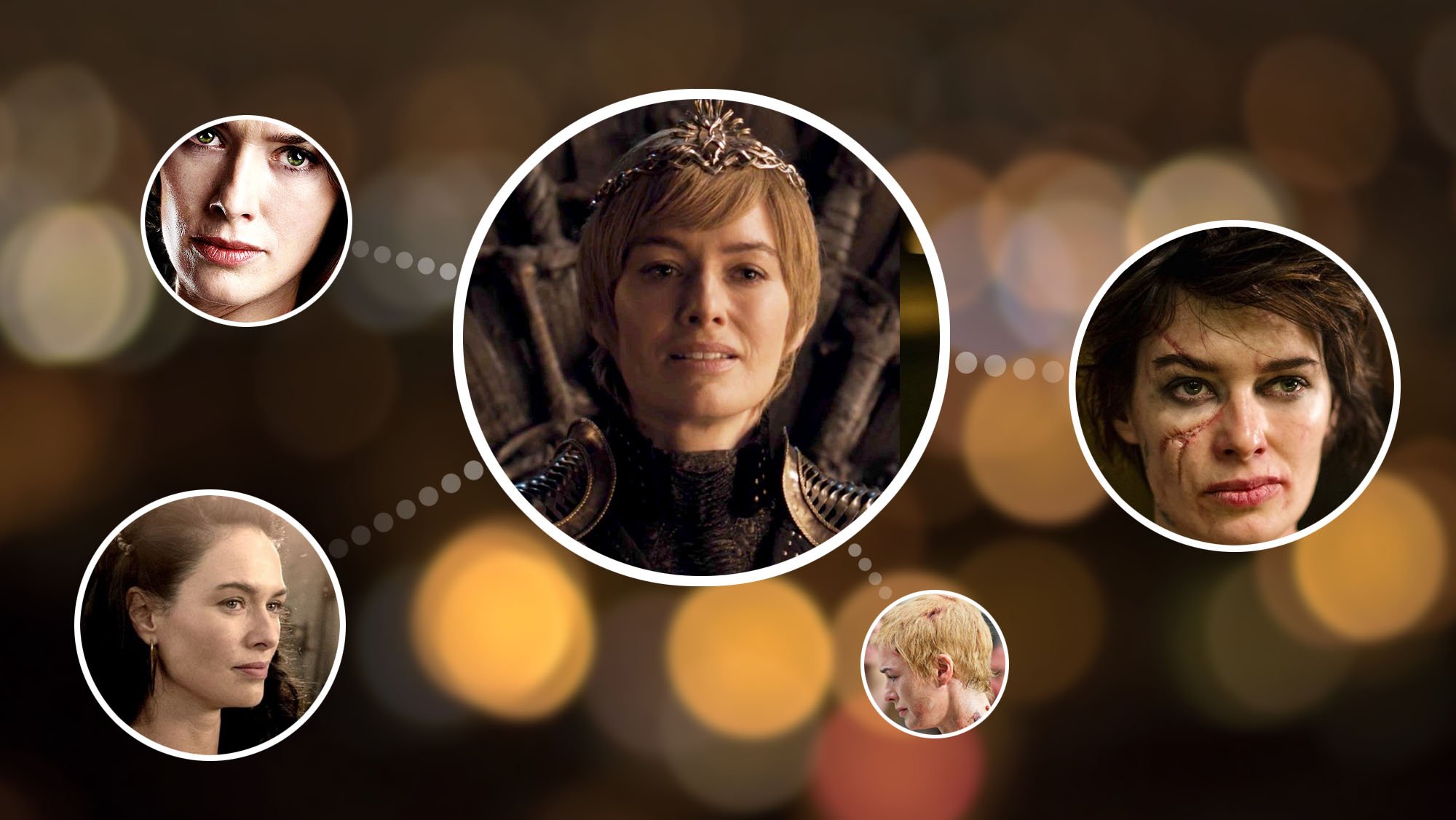 Sie war irgendwie schon immer eine Königin – und/oder Mutter: Lena Headey ist die Böse bei "Game of Thrones", bei den Fans ist ihr Charakter Cersei Lannister vermutlich mehr verhasst als der Night King. Das drängt so ein bisschen in den Hintergrund, wie großartig Lena Headey die böse Königin eigentlich verkörpert. Apropos Königin: Diese 'Position' ist ihr eigentlich nicht neu. So kennen sie viele Fans der Comic-Filmreihe "300" bereits als Königin Gorgo. Bei "Game of Thrones" wie bei "300" ist sie außerdem auch Mutter; wie auch in einer anderen Serie, die sie in der Serienwelt bekannt machte…
Terminator: Die Mutter von John Connor…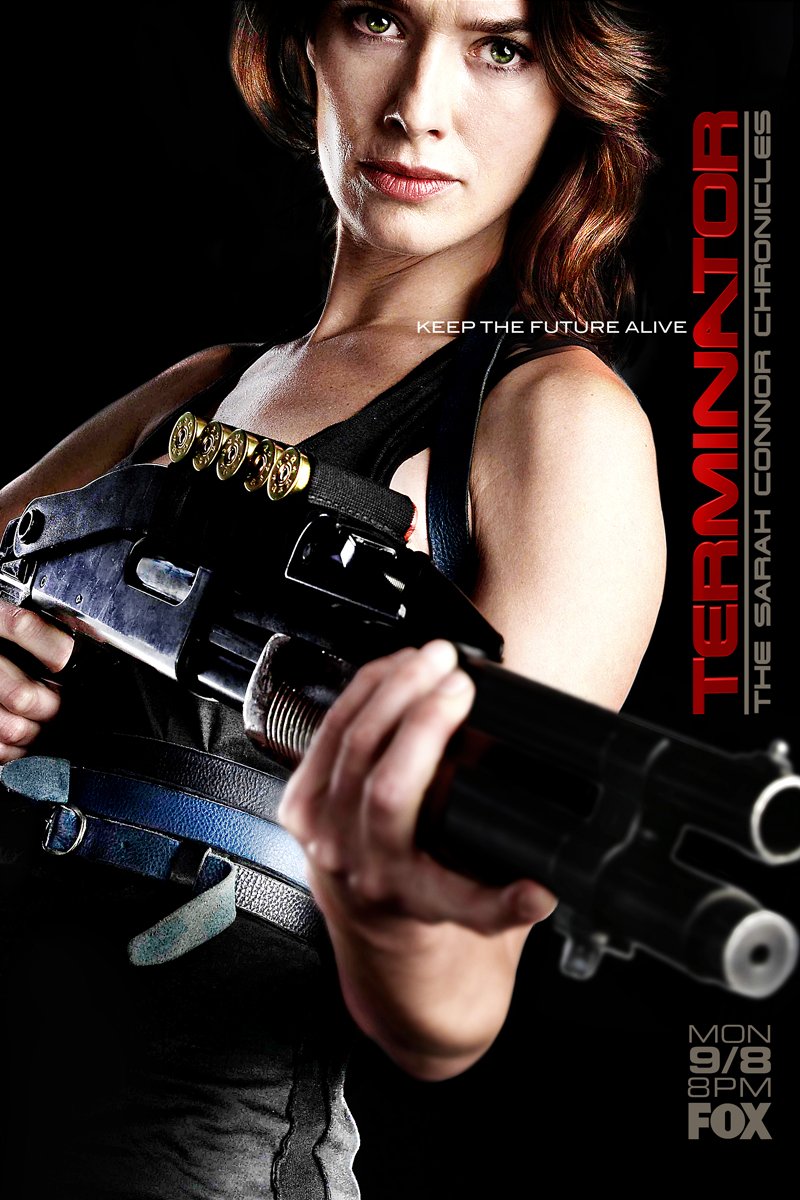 2008 erfasste der Serienboom auch das Terminator-Franchise. Lena Headey wurde als Hauptdarstellerin engagiert, für die Rolle der Sarah Connor, also der Mutter von John Connor. Zwei Staffeln schaffte die Serie, die den Zuschauer mit einem relativ offenen Ende zurückließ. Mir gefiel die Serie ziemlich gut, und ich fand's irgendwie schade, dass sie dann abgesetzt wurde, obwohl ich auch so mit dem Ende leben konnte.
Die Serie spielt im Jahr 1999, 4 Jahre nach dem zweiten Terminator-Film, und Sarah Connor setzt alles daran, ihren Sohn zu beschützen und zu verhindern, dass Skynet jemals aktiviert wird. Fun Fact: In "Terminator: Genisys" von 2015 wird Sarah Connor von Emilia Clarke gespielt, die in "Game of Thrones" Daenerys Targaryen verkörpert, der Gegenspielerin von Cersei alias Lena Headey.
Mir hat Lena Headey in der Serie richtig gut gefallen – sie ist mir da auch erstmals überhaupt als Schauspielerin aufgefallen. Übrigens lacht sie in der Serie ungefähr genauso wenig wie in "Game of Thrones". Aber das ist bei ihr ja keine Seltenheit…
300: Die Königin der Spartaner…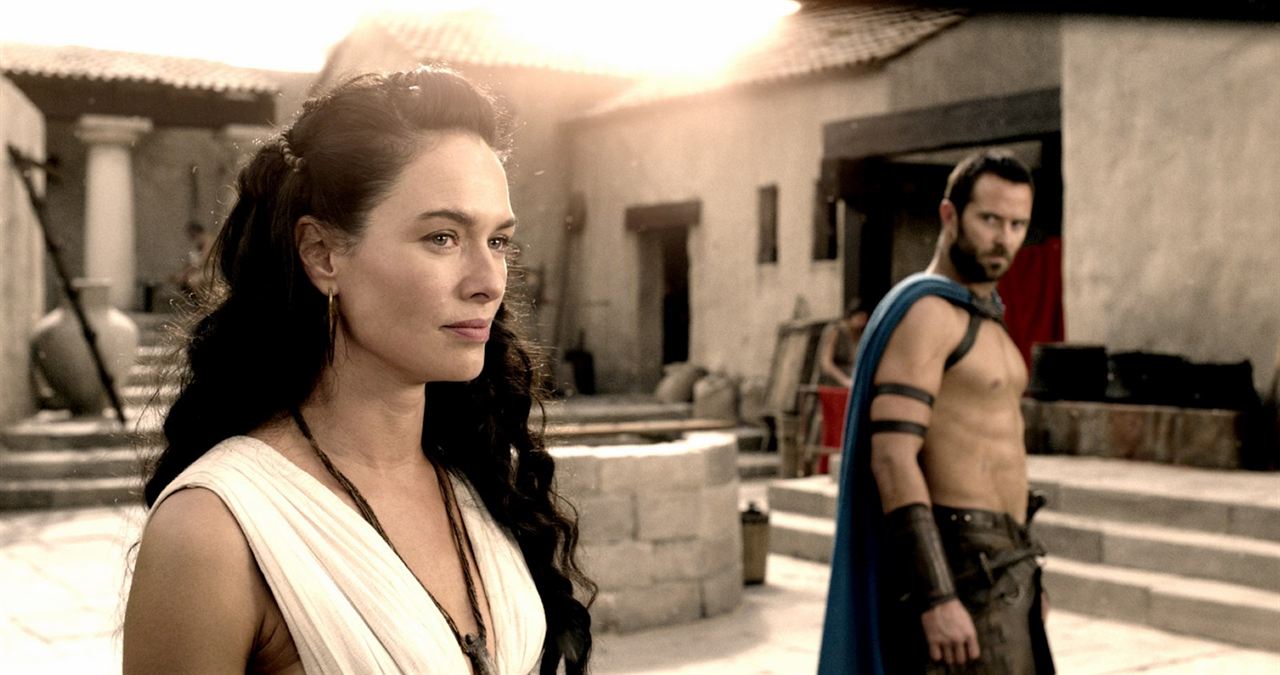 … denn auch in den beiden "300"-Filmen sieht man sie eher seltener lächeln. Sie hat's aber auch nicht leicht als Gorgo, der Frau von Leonidas und damit als Königin der Spartaner. Die beiden "300"-Filme bestechen vor allem durch ihre Inszenierung und ihre Optik: Die Filme aus den Jahren 2006 und 2014 stammen vom Regisseur Zack Snyder, der mit "Watchmen" und "Sucker Punch" zwei weitere Filme in comic-ähnlicher Optik nachlegte – allesamt durchaus sehenswert. Zumindest der erste Film fiel in die Zeit, als man gerne Comic-Vorlagen optisch entsprechend filmisch umsetzte. Hier ist es die Comicvorlage von Frank Miller ("Sin City", "Daredevil"), die zum Tragen kommt und die Lena Headey im Prinzip erstmals einem größeren Publikum über normale Fernsehfilme und Kurzfilme hinaus bekannt machte.
Dredd: Das tut weh…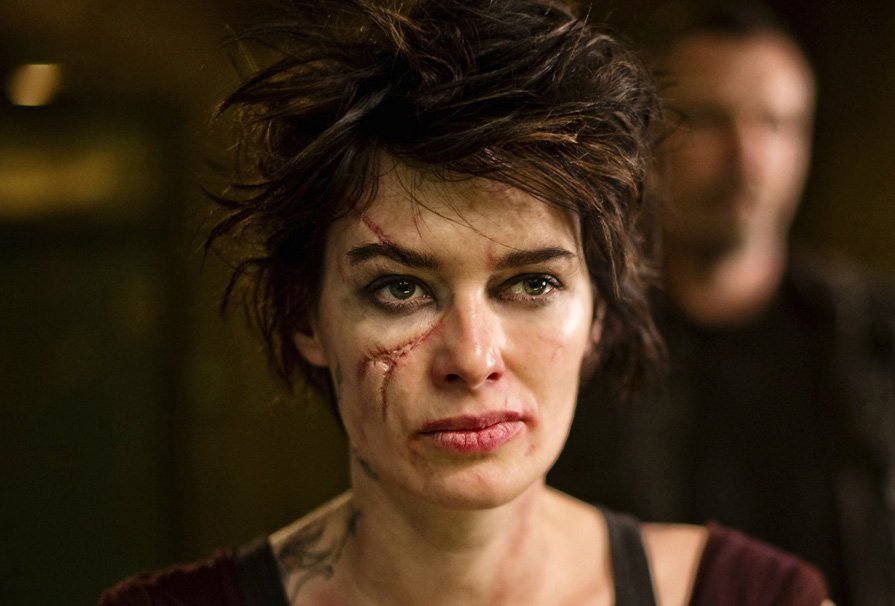 Noch eine Comicverfilmung: 2012, zu Beginn des "Game of Thrones"-Booms, spielte Lena Headey in "Dredd" mit, ein Film, der jetzt nicht wirklich erfolgreich war und gerade mal so die Produktionskosten einspielte. Lena Headey überzeugt in dem Film trotzdem – als durch viele Narben gekennzeichnete ehemalige Prostituierte. Sie selbst beschrieb ihr Rollenverständnis gegenüber den LA Times so:
"I think of [Ma-Ma] like an old great white shark who is just waiting for someone bigger and stronger to show up and kill her … she's ready for it. In fact, she can't wait for it to happen … She's an addict, so she's dead in that way, but that last knock just hasn't come."
Game of Thrones: Ab sofort ein Star…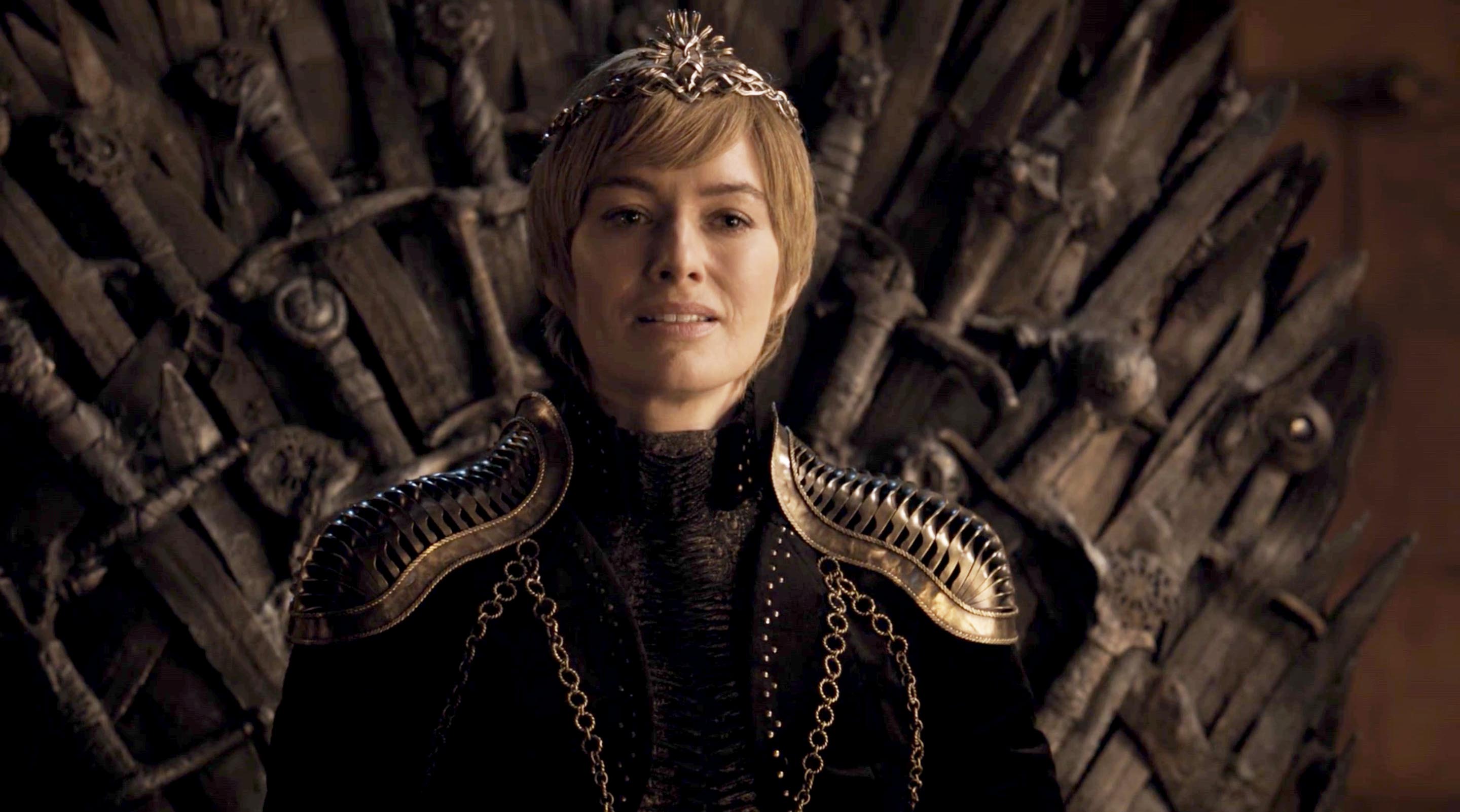 Klar, "Game of Thrones" hat Lena Headey endgültig bekannt gemacht. Sie war von der ersten Folge an als Cersei dabei – und ihr Charakter von Beginn an unsympathisch. Auch wenn praktisch niemand Cersei mag: Lena Headey hat das Beste aus der Rolle herausgeholt. Die Königin bot ihr viele Möglichkeiten, als Schauspielerin zu glänzen. Der Charakter hat viele Höhen und Tiefen zu durchleben (das "Shame"-GIF erspare ich uns an dieser Stelle einfach mal). So wird Lena Headey vermutlich auch nach "Game of Thrones" eine lange Zeit mit dem Charakter verbunden bleiben. Wenn man aber sieht, welche unterschiedlichen Rollen sie bereits gespielt hat, dann kann man sich sicher sein, dass da noch einige gute dazukommen werden. Ich hoffe ja auf eine Komödie oder eine Comedy-Serie, damit man sie endlich mal richtig lachen sieht…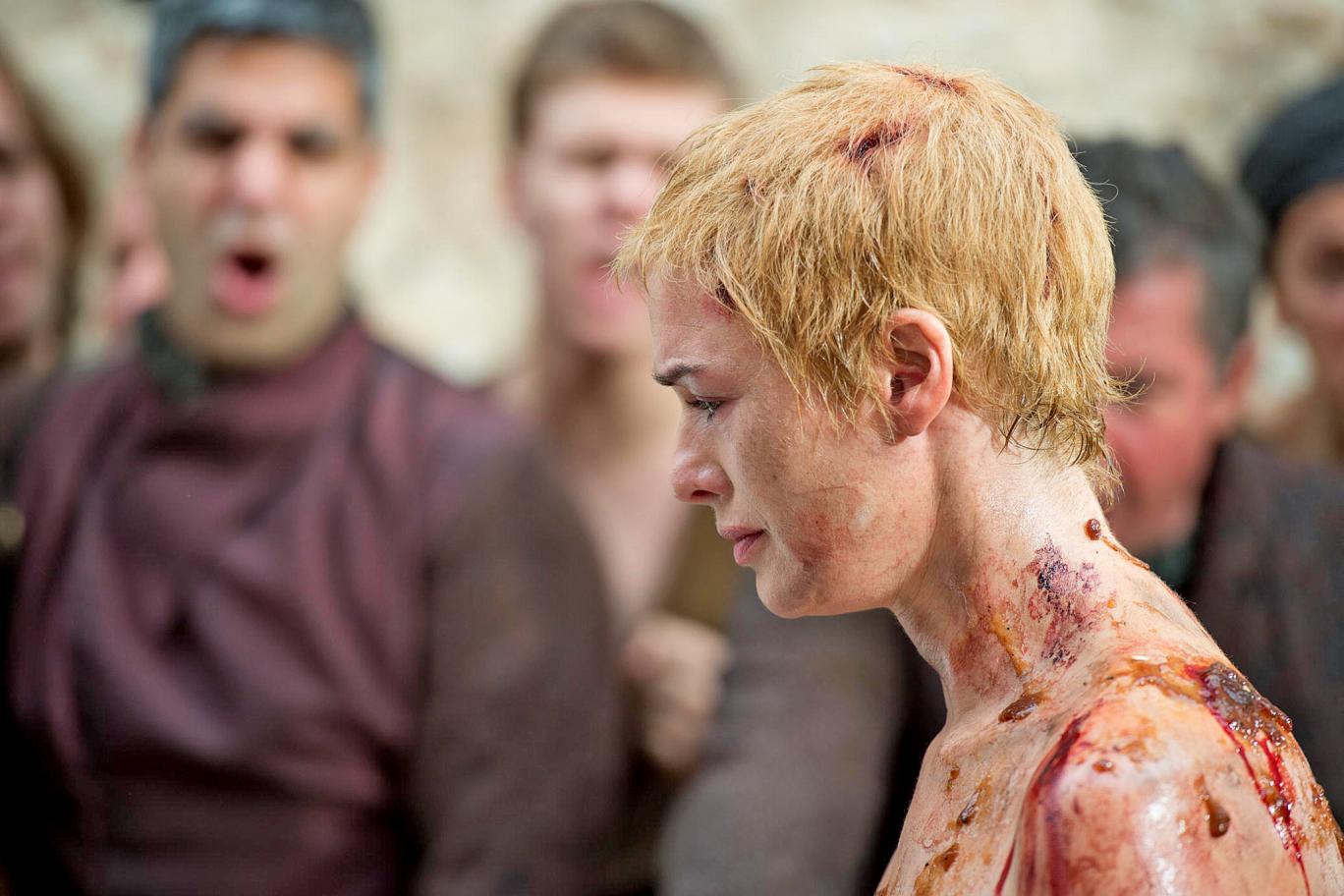 Lena Headey Steckbrief
Name: Lena Headey
Geboren: 3. Oktober 1973
Filmografie: IMDb
Social Media: Instagram | Twitter