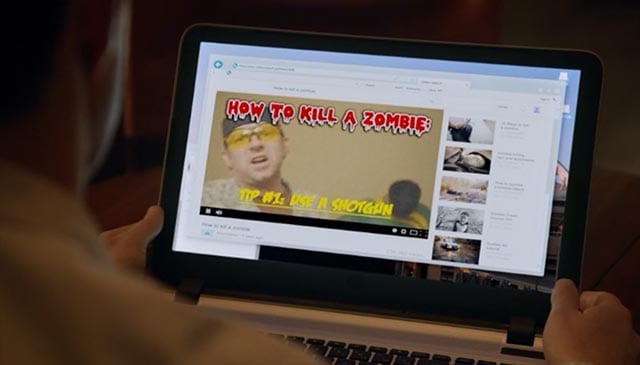 Diese Woche erhalten wir den Auftakt eines klassischen Teenie-Horrorfilms. So billig ist auch der Splatter-Effekt beim dargestellten Crash. Dafür gibt es den obligatorischen "Hand aus Grab"-Moment – nicht der einzige-Klischee-Move, bei dem man sich bedient hat (Stichwort: Spiegel). Wenigstens sehen die Charaktere das genauso und geben unnötigen wie schrecklichen Fortsetzungen solcher Filme einen ordentlichen Seitenhieb.
"I am not going to prison! Have you seen 'Orange Is The New Black'?" (Teenager)
Heute auf der Speisekarte: schöne Cheerleaderin als Aperitif und Bong-rauchender Highschool-Loser als Hauptgericht. Gerade der Fluchtversuche des Arschkopf-Gitarristen war grandios! Nahezu genau so unterhaltsam sind die Schritte, die Major der Health Inspector auf seiner Recherche einschlägt.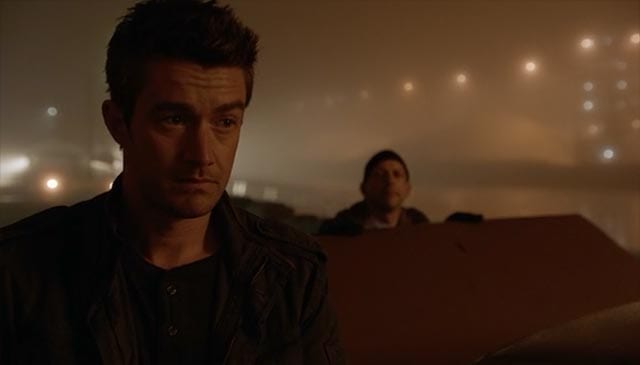 Auf der Ratten-Ebene ist die Hoffnung leider kurz nach Aufkeimen verstorben. Bleibt abzuwarten, ob sich hier noch etwas in der kurzen Staffelzeit tut – vermutlich weniger.
"Yeas, please – let's be political correct when speaking about zombies…!" (Ravi)
Dann stellen sich eigentlich nur noch zwei Fragen. Nummer Eins: Wieso braucht der Neu-Zombie denn so viele Gehirne, dass die arme Edna dran glauben muss? Zweitens:
"What are you?!" (Peyton)
Damit wäre die Zombiekatze aus dem Sack. Zumindest teilweise. Dürfte so nur eine Frage der Zeit sein, bis es der innere Kreis weiß. Insgesamt ein schönes Ende, da ist gerade vieles gut in Stellung gebracht worden.

Das war tatsächlich okay. Die Gradwanderung auf den Pfaden der Teenie-Streifen ist durch die Cheerleader-Persiflage gerade so gut gegangen und als "ironischer Kommentar" zu werten. Gekonnt wurde zudem (natürlich auf Basis etlicher totaaaal zufälliger Zufälle…) sicher gestellt, dass nun nahezu alle Figuren über alle Figuren Bescheid wissen. Aber nur einer Weiß Bescheid über eine Granate…

Nächste Woche dann das Finale und der Episodentitel gefällt mir schon einmal: "Blaine's World". Hoffen wir auf exzellente "Party Time"!

-->