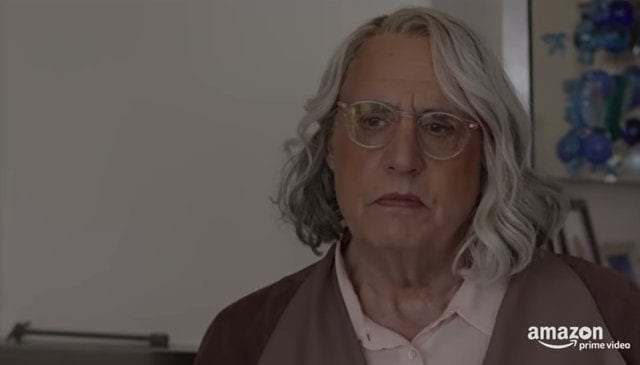 Seit einigen Wochen nun häufen sich die Fälle, dass sich Opfer sexueller Belästigung zu Wort melden und ihre Peiniger benennen und anklagen. Und das bleibt nicht ohne Konsequenzen – natürlich auf rechtlicher Ebene, doch auch im Film- und Serien-Business. Die Ermittlungen um Produzent Harvey Weinstein laufen auf Hochtouren und decken Skandal um Skandal auf. Kevin Spacey wurde von Netflix gefeuert und wird fortan kein Teil mehr von kommenden House of Cards Folgen sein. Und auch Transparent-Star Jeffrey Tambor sieht sich zwei Anklagen aus dem eigenen Team gegenüber. Er lehnt die Vorwürfe vehement ab, aber hat nun, bevor sie ihm von Amazon abgenommen wird, selbst die Entscheidung getroffen, nicht wieder ans Set der Serie zurückzukehren.
"Playing Maura Pfefferman on Transparent has been one of the greatest privileges and creative experiences of my life. What has become clear over the past weeks, however, is that this is no longer the job I signed up for four years ago. […] I've already made clear my deep regret if any action of mine was ever misinterpreted by anyone as being aggressive, but the idea that I would deliberately harass anyone is simply and utterly untrue. Given the politicized atmosphere that seems to have afflicted our set, I don't see how I can return to Transparent. […] I know I haven't always been the easiest person to work with. I can be volatile and ill-tempered, and too often I express my opinions harshly and without tact. But I have never been a predator – ever." (Jeffrey Tambor)
Wir können und wollen über Wahrheit oder Unwahrheit der Anschuldigungen kein Urteil fällen. Fakt ist und bleibt jedoch, dass nach House of Cards mit Transparent nun die nächste Serie mit "guter Zukunft" durch das Ausscheiden des Hauptdarstellers aufgrund vermeintlich unrechtmäßiger Handlungen einen ziemlichen Dolchstoß verpasst bekommen hat. Ob zu Recht oder Unrecht: Dass den Opfern sexueller Belästigung nun endlich weitreichend Gehör verschafft wird – auch wenn wir uns hier noch an den Anfängen des Notwendigen befinden – ist der Sturz guter Serien wohl mehr als wert.
Bild: Amazon
via: Deadline