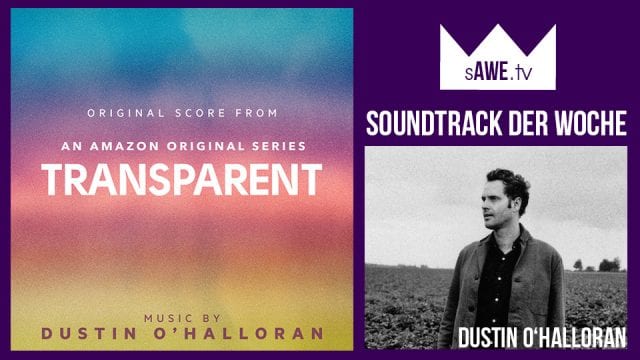 Die Serie – darum geht's
Transparent ist eine mehrfach ausgezeichnete amerikanische Dramedyserie, die von Jill Soloway für Amazon Instant Video entwickelt und produziert wird. Soloway war bis dahin serientechnisch vor allem für Grey's Anatomy und Six Feet Under tätig. In der Serie verkörpert Jeffrey Tambor einen Transsexuellen. Die Serie dreht sich um das Leben der Familie Pfefferman. Diese besteht aus Mort und seiner Exfrau Shelly sowie den drei gemeinsamen erwachsenen Kindern Sarah, Josh und Ali. Mort ist ein Professor und Politikwissenschaftler. Das Leben der Familie aus Los Angeles ändert sich schlagartig, als Mort sich als transsexuell outet und beschließt, als Frau mit dem Namen Maura weiterzuleben. Im Oktober 2014 wurde die Serie von Amazon Instant Video um eine zweite Staffel verlängert. Vor Ausstrahlung dieser wurde im Juni 2015 eine dritte Staffel bestellt. Die zweite Staffel wird in dieser Woche bei Amazon auf Deutsch freigeschaltet. Unseren Serien-Tipp gibt's hier.
Die Verbindung von Transparent zum Komponisten Dustin O'Halloran kam über Showrunnerin Jill Soloway zustande. Beide kannten sich schon seit Jahren und waren gute Freunde, und während ihrer Arbeit am Script zu Transparent hörte Jill Soloway häufig Dustins Album Piano Solos Vol. 2. Einige Teile seiner Arbeit waren bereits in Fragmente der Serienproduktion integriert, so dass es nahe lag, dass er sich auch das Titelthema vornehmen würde, wie er gegenüber Entertainment Weekly erklärt:
Jill was listening a lot to my second album, Piano Solos Vol. 2, when she was writing the script. That sound sort of welled into her subconscious as part of the show. We had breakfast in Berlin when she had just finished the pilot and she played me the pilot, but it was before she had the theme song. It just seemed to make sense that I should do the theme.
Die beiden probierten verschiedene Stücke aus, das zweite der Auswahl wurde dann zum Titeltrack. Der Rest ist bekannt: Das Stück wurde für den Emmy nominiert, und Dustin O'Halloran gewann ihn schließlich auch.
woah i just won an Emmy!! pic.twitter.com/jVSR5U3jtI

— Dustin O'Halloran (@DustinOHalloran) September 13, 2015
Der Komponist
Dustin O'Halloran ist gebürtiger Amerikaner, lebte aber auch schon einige Jahre in Italien und aktuell in Berlin. Schon als Kind zeigte sich sein musikalisches Talent – vor allem am Klavier. Er gab mit elf Jahren erste Konzerte mit eigenen Kompositionen. Am Santa Monica College lernte er Sara Lov kennen, mit der er die band Devics gründete. Der Output mit einigen Alben und EPs kann sich sehen und hören lassen. Die beiden arbeiteten in Italien zusammen an dem Soundtrack zu Giuseppe Bertoluccis Film "L'amore probabilmente" – Dustin O'Hallorans erste Scoretätigkeit. In Italien entstand auch sein Soloalbum "Piano Solos", über das die Regisseurin Sofia Coppola auf ihn aufmerksam wurde. Daraus entstand seine Scorearbeit für den Film Marie Antoinette. Es folgten einige weitere Filmarbeiten sowie weitere Veröffentlichungen solo wie auch mit anderen Künstlern, zum Beispiel mit Johán Johánnsson oder den Erased Tapes-Künstlern Peter Broderick, Nils Frahm oder Adam Wiltzie von Stars of the Lid, mit dem er als "A Winged Victory for the Sullen" bis heute zwei großartige Alben einspielte. Zur Annäherung an sein Werk abseits von Film und Fernsehen empfehle ich dieses wirklich tolle Konzertvideo:
A Winged Victory For The Sullen Boiler Room London Live Show
Dustin O'Halloran lebt und arbeitet in Berlin, ist allerdings auch immer mal wieder für einige Monate in Los Angeles, um an neuen Scores zu arbeiten. Die Arbeit an Transparent war seine erste Langzeit-Arbeit für eine Serie, wie es bei AXS heißt:
It felt groundbreaking in a lot of ways and it was great to be a part of it. This one was really a lot of sitting at the piano and coming up with ideas that fit into the world. I had three different pianos mic'd up at all times and I would move between them looking for the right sound and character for each cue.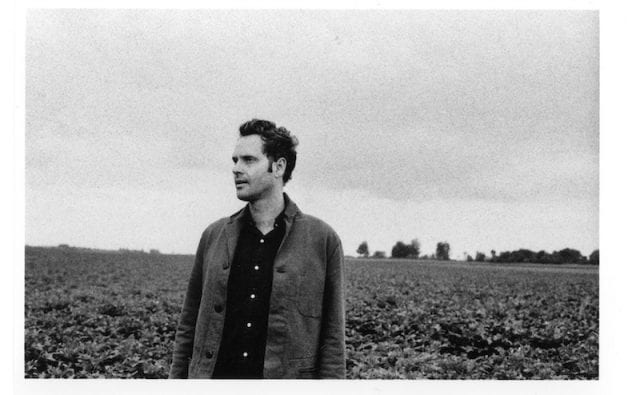 Dieser Beitrag hat mehrere Seiten:

-->