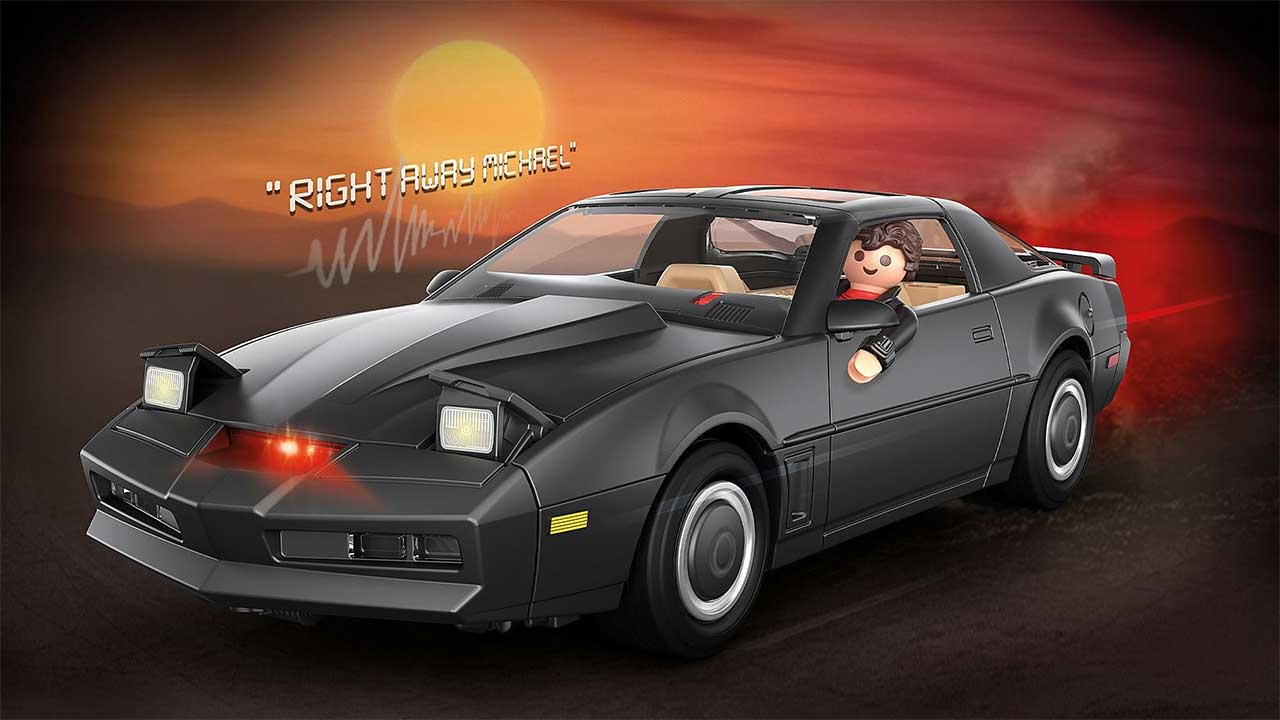 So langsam aber sicher kommt da ordentlich was für Serienfans und Playmobil-Sammler:innen zusammen… Nach der U.S.S. Enterprise aus "Star Trek" und dem "A-Team"-Van hat der Spielzeughersteller aus dem deutschen Zirndorf jetzt auch ein Stück Merchandise der Kultserie "Knight Rider" angekündigt! Passend zum großen Jubiläum der Show, die dieses Jahr 40 Jahre alt wird.
"Knight Rider – K.I.T.T." wird das Set mit der Nummer 70924 offiziell heißen und wohl ab Mai im Handel erscheinen. Neben der ziemlich coolen Optik und den Plastik-Miniatur-Figuren von Michael Knight, Dr. Bonnie Barstow und Devon Miles gibt es auch ein paar akustische Extras:
"K.I.T.T. – the iconic vehicle from the classic 80s series complete with electronic features and highly detailed interior. Touch the bonnet to hear original voice clips of K.I.T.T. and operate the scanner light. Includes Michael Knight, Devon and Bonnie and accessories."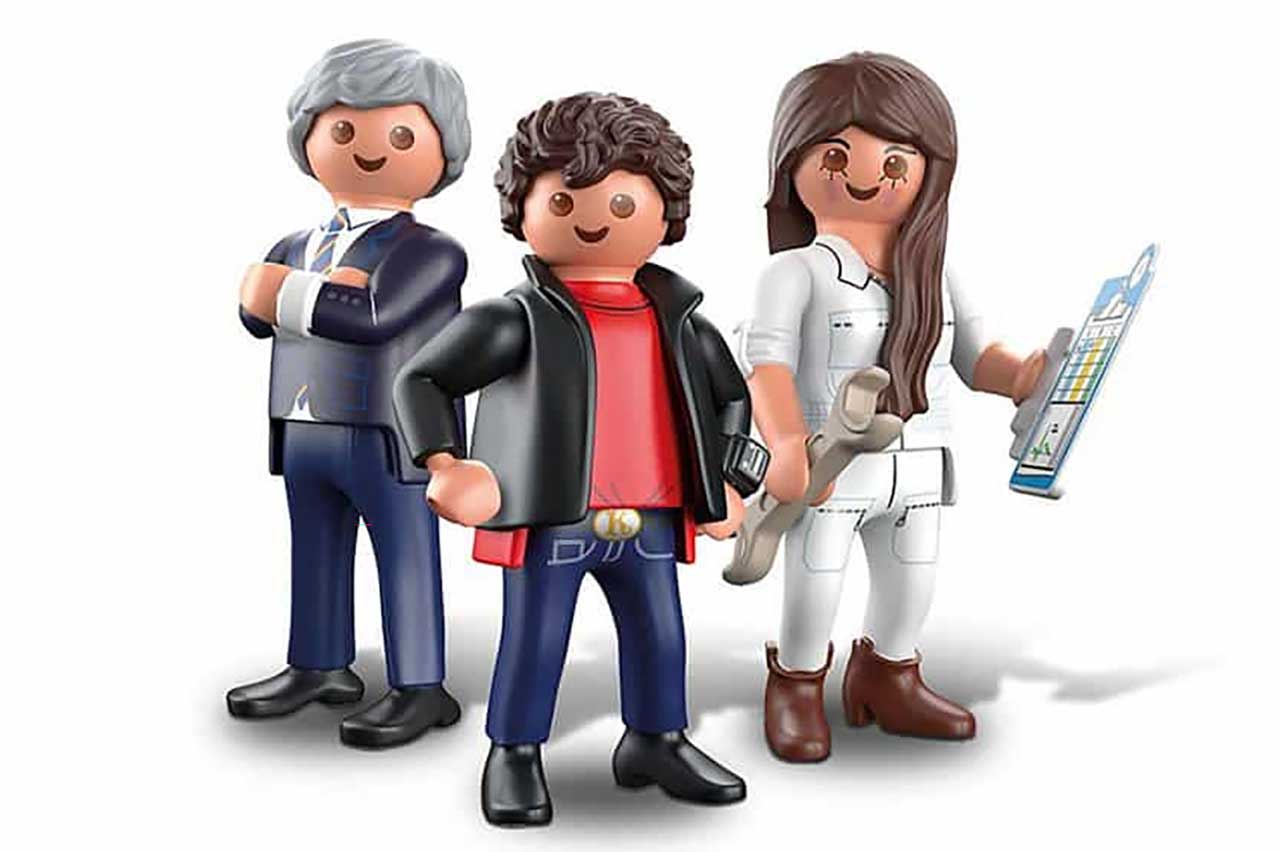 Zusätzlich gibt es ein Seil mit Enterhaken, K.I.T.T. kann das Dach öffnen, um bis zu vier Figuren Sitzplatz zu bieten, das Nummernschild kann gedreht und die Frontscheinwerfer hochgeklappt werden.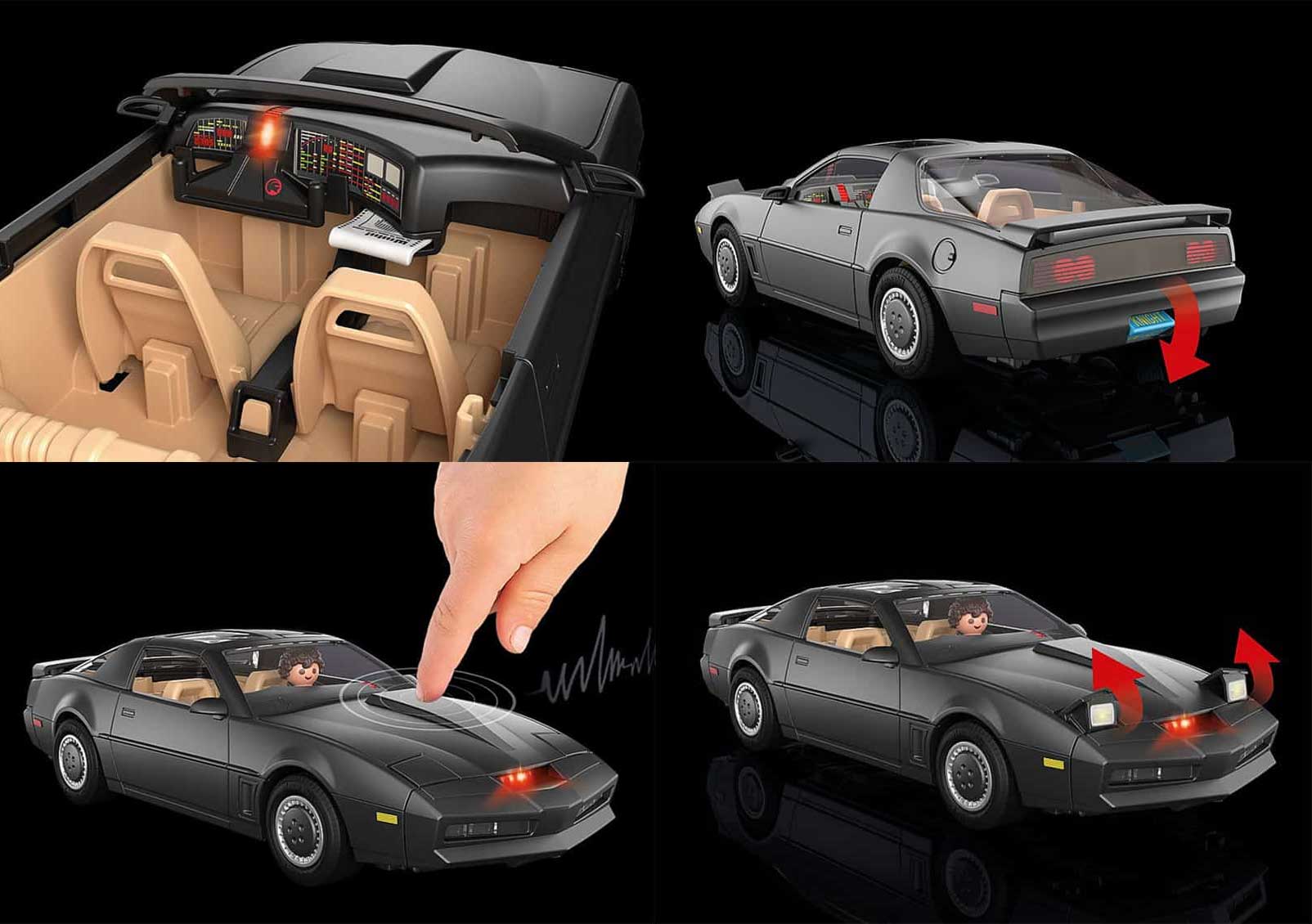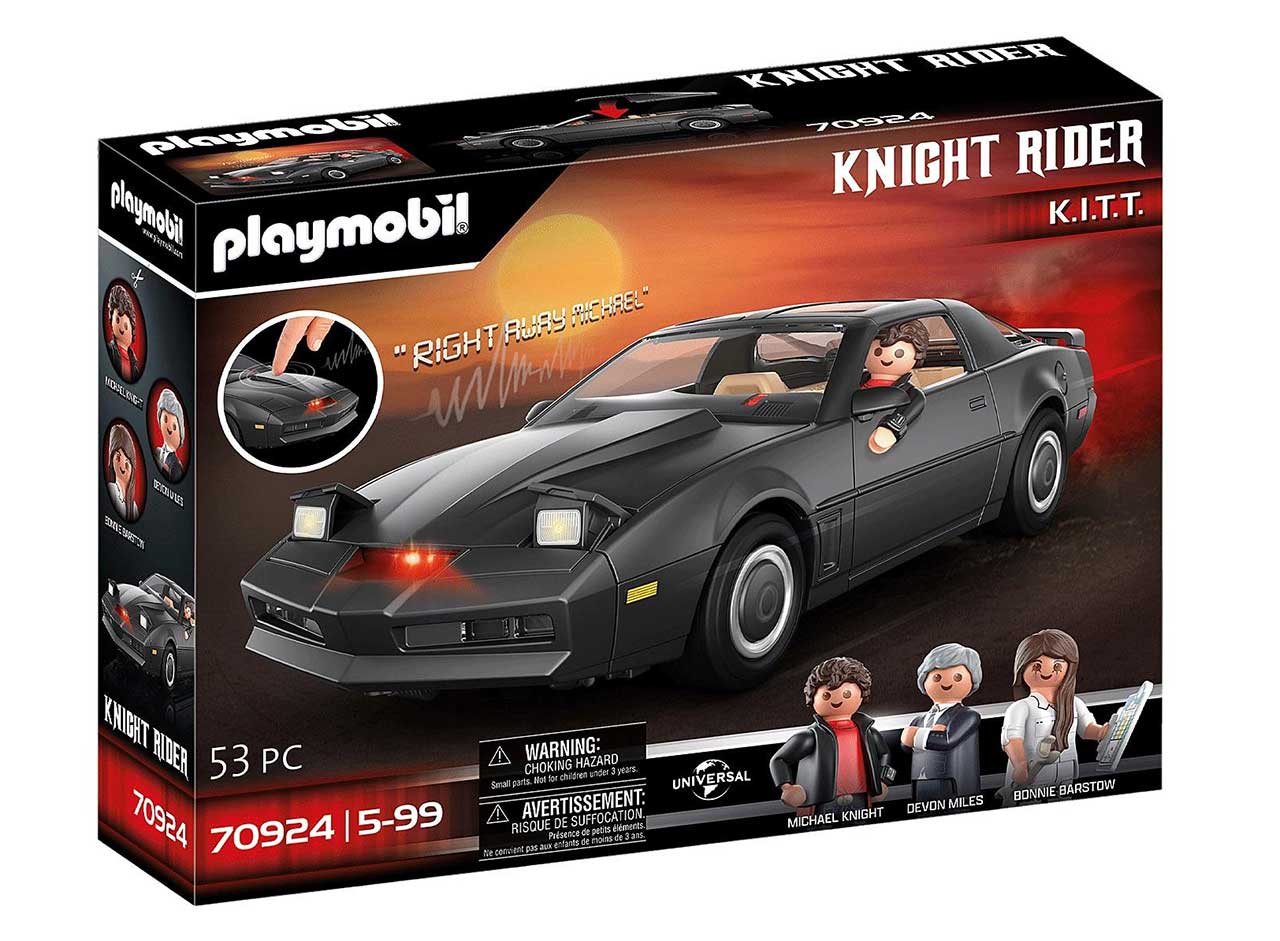 Die zwischenzeitliche Produktseite auf der offiziellen Playmobil-Website scheint zwar aktuell rausgenommen worden zu sein, aber sicherlich dürfte sie in absehbarer Zeit zurückkehren und dann auch eine Vorbestellungsfunktion bieten.

Noch ist leider nicht offiziell bekanntgegeben, wie teuer das "Knight Rider – K.I.T.T."-Set im Verkauf sein wird. Ich denke aber, dass wir uns da ganz gut an der unverbindlichen Preisempfehlung für den Van aus der Serie "A-Team" orientieren können. Die liegt bei 79,99 Euro, aktuell ist das Modell bei Amazon gar für etwas über 55 Euro zu bekommen (Partnerlink). Nach Weihnachten ist vor Weihnachten, woll…?!

Was kommt denn dann wohl als nächstes? Magnum mit Hawaii-Hemd und Ferrari? Oder ein Set zu "Miami Vice"? Ich bin gespannt!

via: zwentner

-->