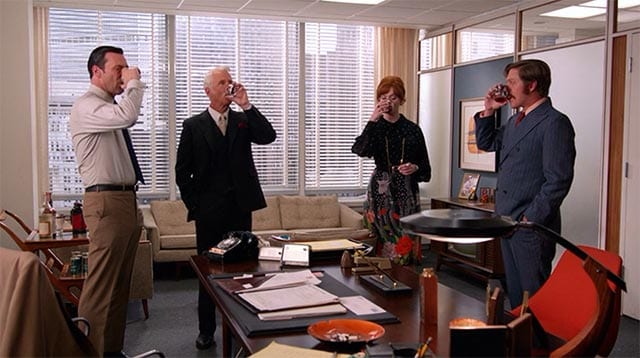 Diese Woche gibt es endlich mal wieder so etwas wie große Entwicklung in der Agentur. Roger muss einsehen, dass McCann die Agentur doch nicht so eigenständig lässt, wie er es gerne hätte. Und der Flurfunk sendet auf Hochfrequenz. Peggy macht unerwünschte Annäherungsschritte in Richtung dieser kleinen, unfertigen Menschen, die sie Kinder nennen. Und muss sich so ein wenig selbst erfragen, wie es um ihre Lebenssituation steht, nicht nur arbeitstechnisch. Aber wie bei ihr gibt es auch allgemein ein Problem mit dieser Folge: alle wollen irgendwie anders als die Entwicklung, dagegen stehen, ihr Ding machen – und schwimmen dann doch mit dem Strom. Und überhaupt: Wieso hat Don bitte zwei Telefone in seinem Büro?!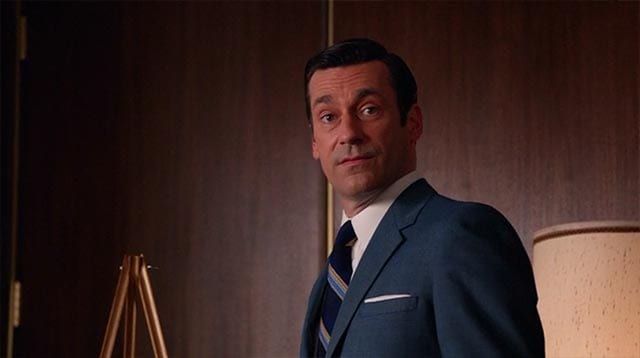 Aber es gibt endlich mal wieder Bewegung in der Agentur: drei Kunden in 24 Stunden absichern. Go! Lou zeichnet sich eine glorreiche Zukunft aus und ist dabei total sympathisch und reibt es niemandem unter die Nase. Ken lässt sie eiskalt abblitzen. Läuft nicht bei dir. Ähnlich wie bei Pete. Die Campbellsche Einschulungs-Problematik war zwar total überflüssig inhaltlich, am Ende dann aber doch recht unterhaltsam.
"Peter, you can't punch everyone!" (Trudy)
Am Ende muss sich das Team dann doch geschlagen geben, ehe es überhaupt kämpfen konnte. Man gibt sich verdammt schnell geschlagen. Nur auf Basis der großen Kundennamen?
"You are dying and going to advertising heaven!" (Jim)
Und am Ende kommt dann tatsächlich noch so etwas wie ein Abbild der kompletten Serie.
"Hold on! This is the beginning of something… Not the end…" (Don)
Wenn Don doch nur wüsste, wie wenige Folgen noch folgen…
Ich sage zu dieser Folge: you are okay. Aber ohne Schmatzer auf die Wange. Da waren einige schöne Shots dabei, ein Hauch Agentur-Esprit und der ein oder andere schöne Dialog. Für mich die bisher beste Folge der Staffel. Da waren es nur noch drei Folgen, die das toppen können. Etwas weniger unnötiges in Sachen Nebenschauplätze und etwas mehr Überraschung könnte da nicht schaden.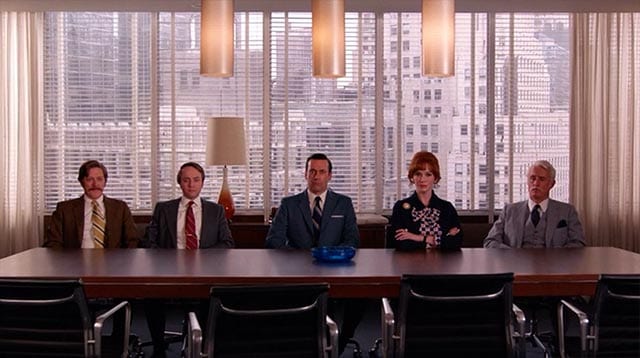 -->