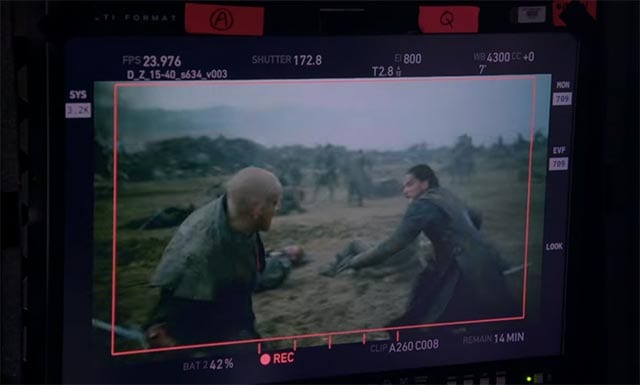 Hier, "Game of Thrones" und so. Vielleicht habt ihr ja auch mitbekommen, dass es eine Neue Folge gab. Irgendwas mit "Battle" und "Bastard". Soll ganz gut gewesen sein, traut man den einschlägigen Social Media-Seiten. Jedenfalls war die Aufmachung (der eigentlichen Haupt-Schlacht) visuell wie technisch auf enorm hohen Niveau.
Umso schöner ist es da, dass die Macher (vermutlich auch mit kleinem Schulterklopf-Moment) genau zu dieser Folge ein Featurette online gestellt haben, in dem wir nicht nur Behind the Scenes-Einblicke bekommen, sondern auch O-Töne der Darsteller und Produzenten zu hören bekommen.
Und yep – gab es letztes Jahr auch mit Hardhome.
via: likecool