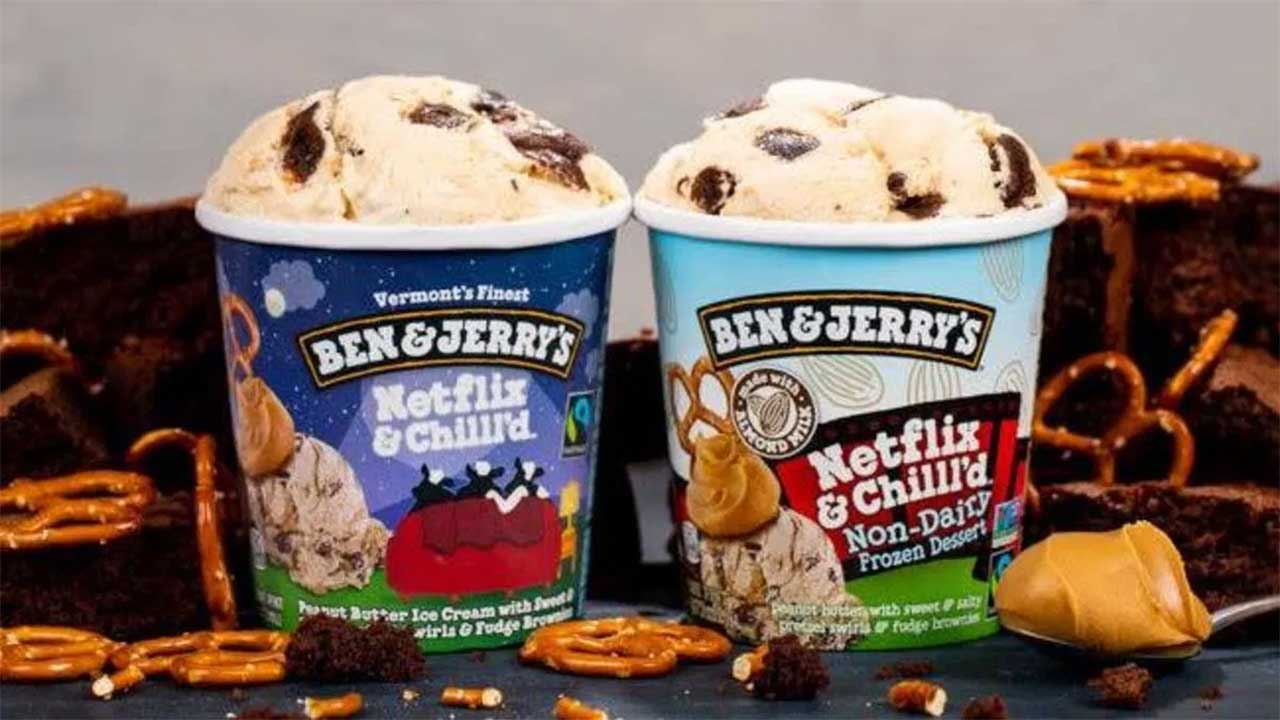 Wer hätte gedacht, dass wir hier mal über Eiscreme bloggen würden?! Nun gut, inhaltlich passt das ja schon, da das ein idealer Snack für auf dem Sofa beim Fernsehschauen ist, aber wirklichen Nachrichtenwert hat das selten. Aber Eiscreme-Gigant Ben & Jerry's hat nicht etwa nur eine inhaltlich passende Aktions-Kooperation mit Streaming-Gigant Netflix eingegangen, bei der es ein paar Gutscheine oder so gibt, nein, es wurde gar eine komplett neue Sorte entwickelt!
"Netflix & Chilll'd" heißt die und kommt neben der namentlich an gewissen Jugend-Slang angelegten Wortspielerei in zwei Version daher: Klassisch und laktosefrei. Letztlich bekommt man im Becher aber in etwa das, was in den vielen anderen Sorten steckt: Erdnussbutter-Eiscreme mit kleinen Bretzel-Swirls und Brownie-Stückchen.
"Introducing Ben & Jerry's Netflix & Chilll'd: The first Netflix Original Flavor from Ben & Jerry's. Peanut Butter Ice Cream with sweet & salty pretzel swirls and fudge brownies; it's the perfect pint to go with all your favorites. You'll never want to watch Netflix without it."
Und das Schöne daran: Es handelt sich nicht etwa um eine verspielte Werbekreation exklusiv für den US-Markt, "Netflix & Chilll'd" soll es ab sofort auch in Deutschland zu kaufen geben. Sowohl über die Lieferdienste, als auch in den "Scoop Stores" sowie im klassischen Supermarkt. Bis die aber auch alle entsprechend eingedeckt sind, kann es immer ein paar Wochen dauern. Ebenso anscheinend auch, bis der "Netflix & Chilll'd Locator" funktioniert, mit dem man die Sortenverfügbarkeit checken können soll. Der liegt nämlich aktuell noch auf Eis…
Alle weiteren Informationen zu diesem coolen "Merchandeis" gibt es unter BenJerrys.com/netflix. Guten Appetit!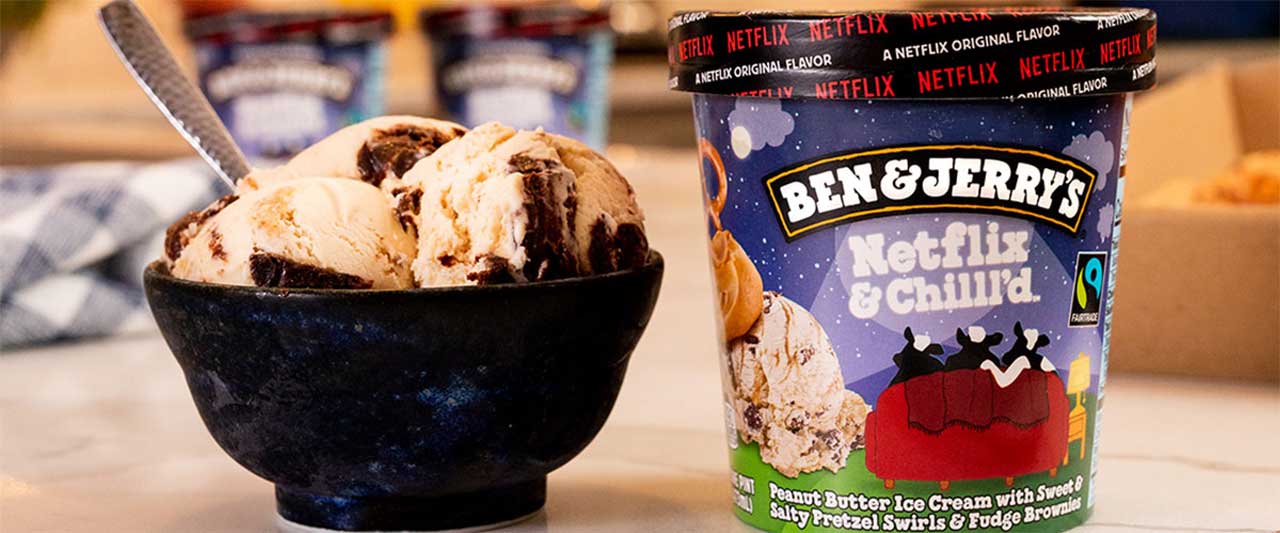 via: geeksaresexy | Bilder: Ben & Jerry's

-->