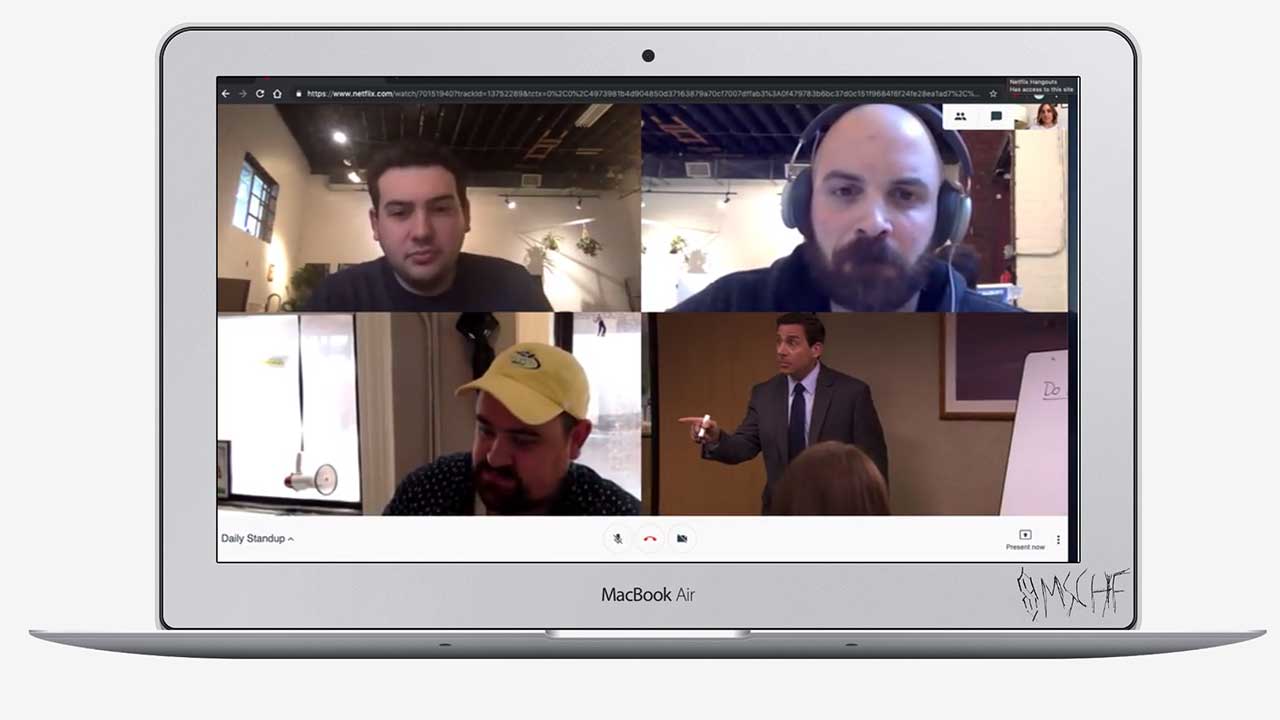 Was früher der "Boss Button" beim Moorhuhn-Schießen war, der kurzerhand ein paar generische Excel-Sheets auf den Bildschirm warf und das Spiel pausiert hatte, ist heute ein ausgefuchstes Addon-Plugin für den Google-Chrome-Browser. "Netflix Hangouts" lässt euch so tun, als wärt ihr in einer Videokonferenz, aber ihr könnt dennoch eure Lieblingsserie anschauen. Nur eben in klein, denn der Screen wird auf eine der Teilnehmerkacheln minimiert und so mitten unter ein paar generisch nickender Köpfe platziert. Was für eine ausgefallene Idee!
"Watch Netflix at work by making it look like you're on a conference call"
Simples und doch total originelles Konzept, oder was meint ihr dazu? Wobei das wohl für Großraumbüros dennoch keine wirklich machbare Lösung ist (die es in der aktuellen Weltlage – Stichwort Coronavirus-Pandemie – ja auch so viele gibt…). Aber für den einen oder die anderen vielleicht ein kleiner Serien-Lifesafer. Unter "NetflixHangouts.com" könnt ihr das Browser-Plugin kostenlos herunterladen, das aktuell jedoch nur für Google Chrome funktioniert.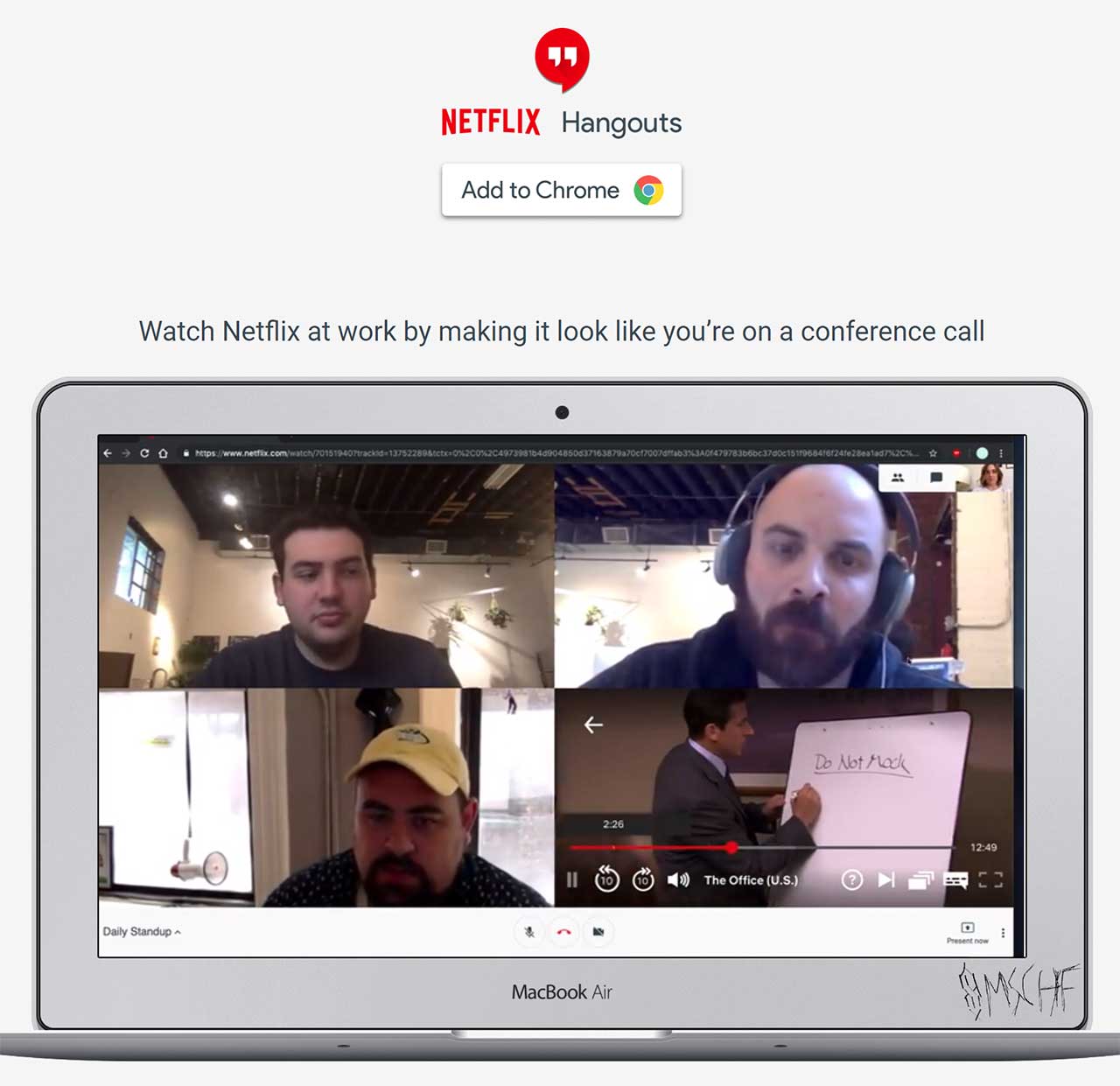 Das dürfte sicherlich bei Formaten wie "The Office" deutlich besser funktionieren als beispielsweise bei "Rick and Morty". Zum einen, weil der bildliche Stil authentischer für eine Videocall-Umgebung wirkt, vor allem aber, weil man Mockumentarys in der Regel auch super verkleinert schauen kann. Für mich ist dieses kleine Chrome-Gimmick der Kreativ-Blödsinns-Viral-Agentur MSCHF allerdings insgesamt eher nichts (auch wenn ich es mit Sicherheit die Tage mal kurz austesten werde, einfach nur, um zu sehen, wie das so funktioniert und sich anfühlt). Ich vermag meinen Serien ja vornehmlich meine komplette Aufmerksamkeit zu schenken. Äh, ich wollte natürlich schreiben und meine, dass ich meiner ARBEIT meine vollste Aufmerksamkeit zu schenken gedenke! Ja, genau, das war es, ähem… Na denn – back to work!