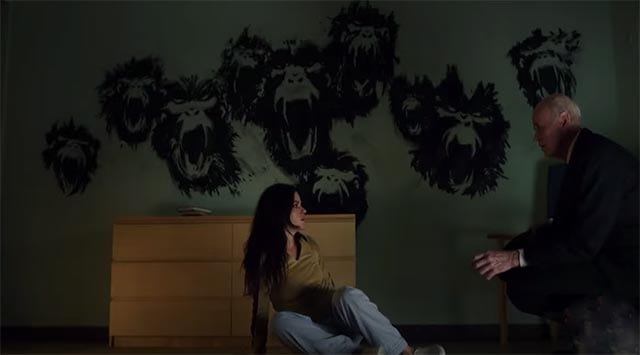 Nach dem Debüttrailer im Sommer nun der zweite Vorausblick auf die im Januar auf Syfy startende "Verseriung" des 95er Terry Gilliam-Streifens 12 Monkeys. Das erinnert mich mal wieder daran, dass ich unbedingt den Film noch einmal sehen sollte…
Ab Januar gibt es dann jedenfalls auch wieder Amanda Schull zu sehen, die wir als Katrina aus Suits kennen. Bin gespannt, wie sehr sie einer größeren Rolle gewachsen ist.
"Time traveller James Cole travels from the year 2043 to the present day in order to stop the release of a deadly virus by the enigmatic organisation known as "Army of the Twelve Monkeys". That virus, in Cole's original timeline, decimated 93.6% of the world population. Cole will be helped by the brilliant virologist Cassandra Railly and a math genius with mental issues, Jennifer Goines."
via: Marco, der gerne ein Dutzend Affen-Butler daheim hätte – aber zu große Angst vor einer Revolution hat.