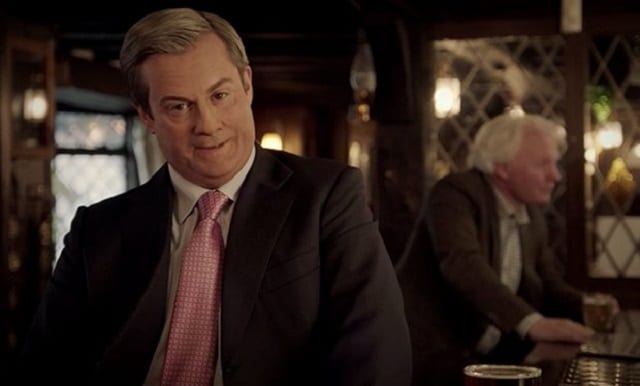 Was hatten wir "damals" nicht für eine Aufregung in Europa und natürlich erst recht auf der Insel. Als sich die Wähler im Vereinigten Königreich Großbritannien und Nordirland mehrheitlich für einen Ausstieg aus der EU entschieden hatten, war das Entsetzen groß. Nichts geringeres als das Auseinanderbrechen des UK und der EU wurde vorhergesagt.
Erste "Hamsterkäufe" nun preiswerterer Serien-DVDs aufgrund des fallenden Pfunds wurden ins Auge gefasst. Die Welt blickte nach London, was denn nun genau passieren würde. Spannung aller Orten! Und heute kann man sagen: ganz schön lame bisher. Auch wenn die neue Premierministerin Theresa May angekündigt hat, dass sie und ihre Regierung demnächst den entscheidenden Knopf drücken werden, dürfte sich die Lage grds. deutlich abgekühlt haben. Schauen wir mal, was passiert, wenn die Austrittserklärung offiziell ausgesprochen wird.
Mit dieser Entwicklung dürfte die BBC jetzt nicht unbedingt gerechnet haben, als sie kurz nach dem BREXIT auf eine wie ich finde typisch britische Schnappsidee kamen, eine kurzweilige Comedyserie zum BREXIT in Auftrag zu geben. Im Mittelpunkt sollte mit Nigel Farage der Kopf der BREXIT Befürworter stehen, ein Politiker, der seit jeher Inspirationsquelle für die Comedians der Insel war und bestimmt auch bleiben wird. Aber ist der Witz der Serie in Verbindung mit den realen Ereignissen nun nicht schon fast wieder "überholt"?
"On the 23rd June, Britain voted to leave the European Union. Then, on the 4th July, Nigel Farage, the man who had made it all possible, resigned saying he wanted his life back. But what sort of life has he gone back to, and how does a man forever in the spotlight fill his days now he has nothing to do?"
In diese Richtung würde ich die aktuellen Ankündigung einer "on-off mockumentary comedy" nämlich interpretieren. Geplant war das meines Erachtens nämlich anders. Sollte die 30 minütige Folge aber einschlagen, in Verbindung mit der dann möglicherweise ausgesprochenen Austrittserklärung und einem neuerlichen Interesse an dem Thema, könnte ich mir schon vorstellen, dass die alte Tante BBC hier dann noch mal nachlegen wird.
Die betreffende Folge wird am kommenden Sonntag ausgestrahlt. Ich bin gespannt. Der Trailer ist jetzt eher nichtssagend, erst recht, auf welchen Niveau die Gags sein werden. Klar, Nigel Farage mit all seinen Attitüden und Gestiken wird im Mittelpunkt stehen – aber was noch?
Bilder: BBC