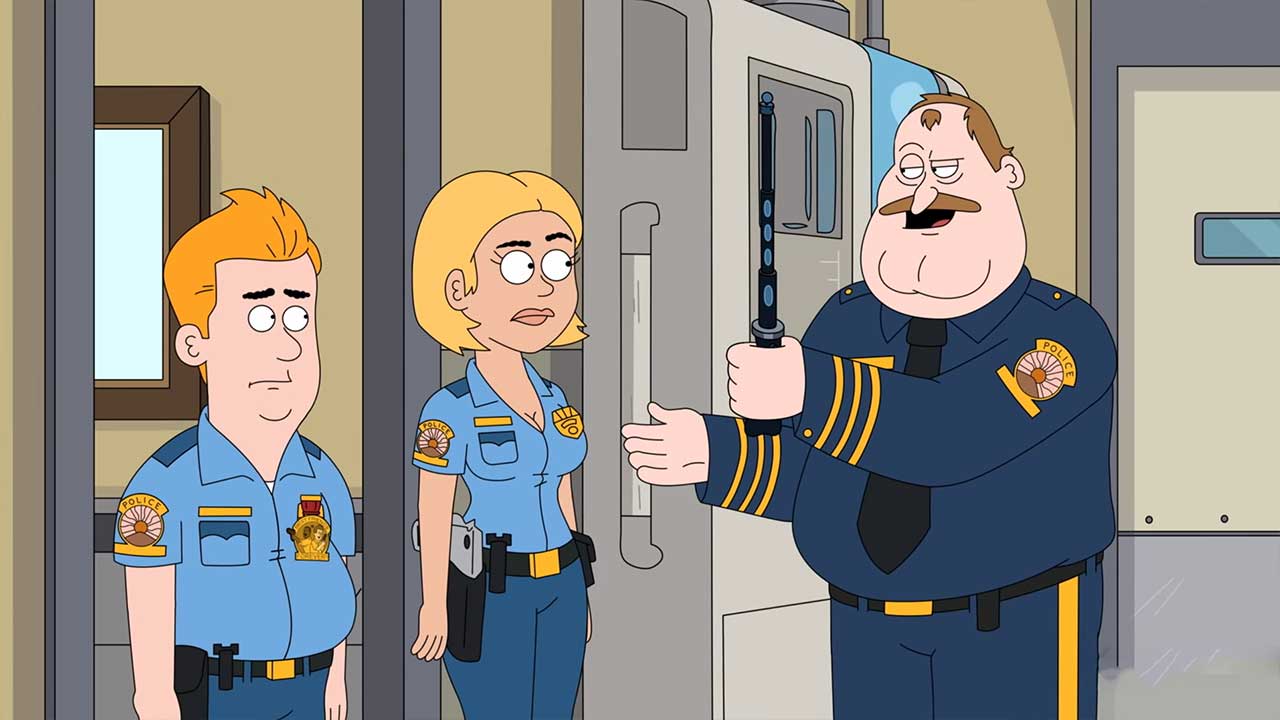 Im Herbst 2018 hat eine… nun ja… etwas andere Animationsserie ihren Weg zu Netflix gefunden. Das animierte Original "Paradise PD" hat damals die Massen polarisiert. Einige fanden die explizite Darstellung von Sex, Gewalt und respektlosem Humor für total pubertär-bescheuert, andere haben den Irrsinn abgefeiert, den man gefühlt seit den Anfängen von "South Park" nicht mehr in einer solchen Konsequenz zu sehen bekommen hatte. Von absoluten Verrissen über Kult-Huldigungen war so ziemlich alles anzutreffen. Wie ihr im März-Ausblick bereits gesehen habt, kommt das ausgefallene Polizeireview jetzt für eine zweite Staffel zurück. Und es soll wilder denn je werden. Hier der aktuelle Trailer.
P.S.: Vorsichtshalber nochmal die Info – das ist NICHTS für Kinder! Ich wiederhole: NIIIIICHTS für Kinder. Und die Arbeit. #NSFW
"Paradise PD. The f****-up Netflix series returns March 6. The war is coming… hard."
Und hier noch eine nette Sneak-Peek-Szene mit einer seriellen Anspielung auf den guten alten HBO-Klassiker "The Wire" (mit der Stimme von Lt. Daniels-Darsteller Lance Reddick höchstpersönlich!):
"This all-new sneak peek features Season 2 guest star Lance Reddick as 'Agent Clappers,' a no-nonsense FBI Agent assigned to Paradise to take down the Argyle Meth Kingpin. As you'll see, he's not shy about his love of "the best show ever," The Wire, a series in which Reddick himself once starred. Paradise PD: Season 2 premieres Friday, March 6 on Netflix."
Ich muss gestehen, dass ich zu der Sorte Leute gehört, die die komplette erste Staffel "Paradise PD" gesehen hat. Nicht wirklich gesuchtet und ich fand auch beleibe nicht alles gut, aber ein paar lustige und vor allem abgefahrene Momente waren definitiv dabei. Alle Folgen des zweiten Teils von "Paradise PD" werden weltweit ab kommende Woche Freitag, dem 6. März 2020, auf Netflix zur Verfügung stehen. Viel Spaß!