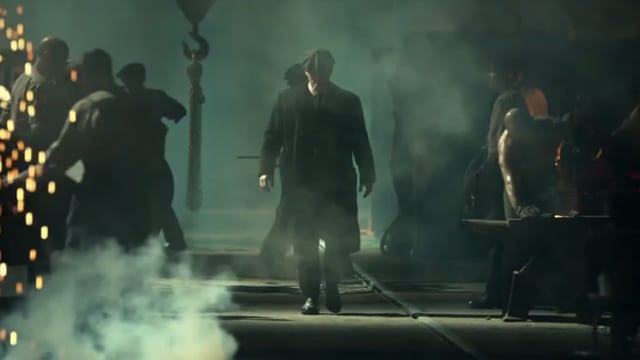 Wir befinden uns gerade mitten in der dritten Staffel und haben schon die ein oder andere Überraschung erlebt, die jüngste Überraschung ist eine absolut positive: die BBC lässt die Shelbys zwei weitere Staffeln ihrem Business nachgehen.
"Tommy Shelby is one of the most intense, challenging characters I've had the opportunity to play. I'm particularly grateful that Steven's original, dynamic writing and the long form series allow me to explore Tommy in depth. I very much look forward to Tommy's evolution over the next two chapters" (Cillian Murphy)
Die BBC kann aber auch sehr zufrieden mit der Serie sein, tolle Kritiken und gute Einschaltquoten. Zudem konnte die Serie schon an über 182 Länder verkauft werden. Sogar die US Amerikaner stehen auf die Shelbys. Da kann ja dann nichts mehr schief gehen …
Und es zeichnet sich nicht ab, dass mit der fünften Staffel Schluss sein muss mit den Shelbys, den 20iger Jahren, den Stetson Mützen und den kurzen Herrenfrisuren.
Bilder: BBC