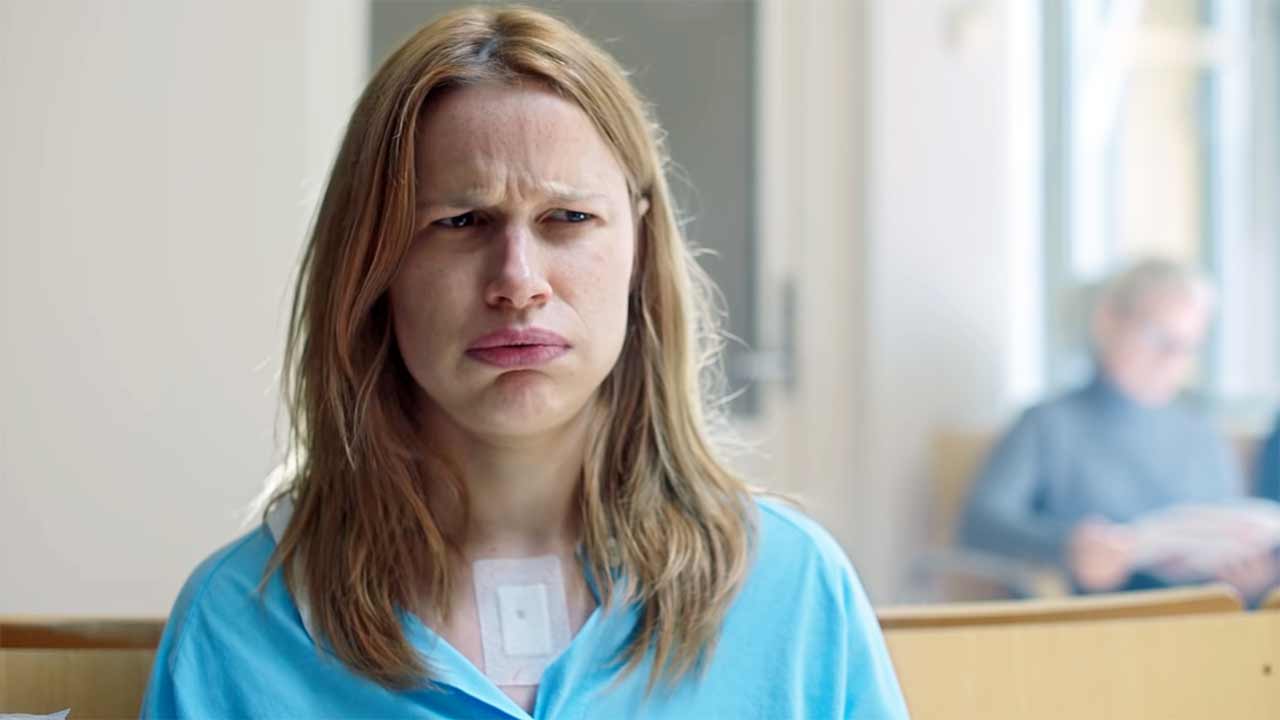 In unserem Netflix-Monatsausblick für den August habt ihr bereits die Zeile zu "Post Mortem: In Skarnes stirbt niemand" lesen können, jetzt gibt es auch etwas mehr Material zur neuen Original-Serie aus Norwegen. Der Beititel (im Original "Post Mortem: No One Dies in Skarnes") macht hier übrigens ausnahmsweise mal wirklich Sinn, so kann man die Serie nicht mit der 2020 gestarteten argentinischen Produktion "Post Mortem" verwechseln. Oder dem 2020 produzierten ungarischen Film "Post Mortem". Oder dem 1998er Film "Postmortem" mit Charlie Sheen. Oder…
Hier jedenfalls der Trailer zur neuen Netflix-Serie, die von einer Frau handelt, die passenderweise "Live" mit Vornamen heißt (das haben die doch von "iZombie" geklaut!) und eigentlich für tot erklärt wurde, um dann auf dem Obduktionstisch aufzuwachen und sich… anders zu fühlen. Mir gefällt, dass wir beim Trailer den norwegischen Originalton zu hören bekommen, allgemein wirkt es sehr locker, trotz (oder gerade wegen) des finsteren Themas Tod. Dürfte moderne Dramedy werden. Und erinnert Hauptdarstellerin Kathrine Thorborg Johansen nur mich an Carrie aus "Homeland" in der Szene, aus der das Artikelbild hier oben stammt?
"Live Hallangen is declared dead. Hours later on the forensic table she suddenly wakes up with a sudden urge for blood. Meanwhile, her brother Odd tries to keep the family driven funeral home afloat, but there simply aren't enough people dying in the small Norwegian town of Skarnes. When Live's bloodthirst keeps intensifying she soon realizes that this newfound urge can actually solve her brother's problem. Live now has to learn to control her new dark nature and decide if she is willing to sacrifice people's lives for her own survival and the survival of the family business."
Die erste Staffel von "Post Mortem: In Skarnes stirbt niemand" wird ab Mittwoch, dem 25. August 2021, über Netflix zu sehen. Hier schon einmal der Direktlink zur Streamingseite, wo ihr euch vorab eine digitale Erinnerungsfunktion aktivieren könnt.