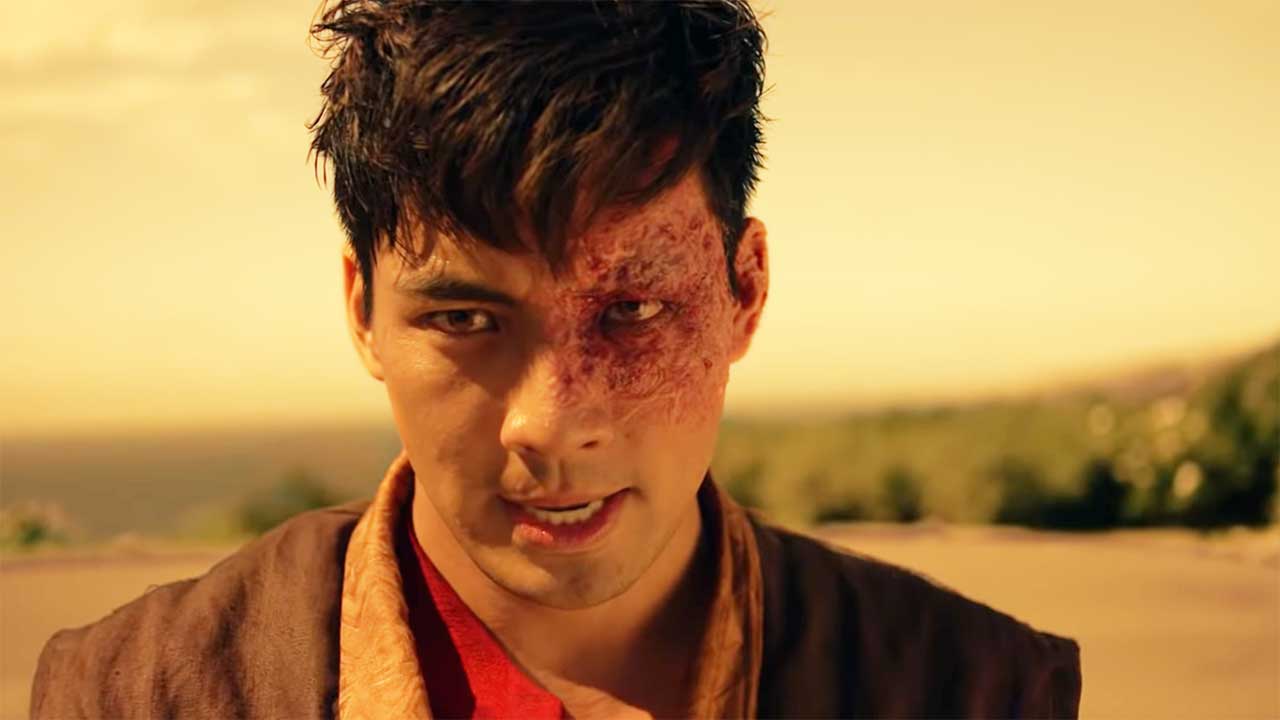 Ich muss zu meiner Schande gestehen, noch nie wirklich "Avatar – Herr der Elemente" (oder im Original "Avatar: The Last Airbender") gesehen zu haben. Hier und da mal Ausschnitte oder beim Zappen im Fernsehen, aber nie wirklich lange und konzentriert. Ich weiß aber, worum es geht (und denke durch meine "Dragon Ball Z"-Zuneigung, dass es was für mich wäre) und freue ich mich, Leute aufklären zu können, die bei "Avatar" ausschließlich an den 3D-Kinofilm denken.
Jedenfalls gibt es 61 Episoden in drei Staffeln der mittlerweile rund 12 Jahre alten Anime-Serie, aber Fans auf der ganzen Welt huldigen ihr noch immer. So wie bspw. die Leute von RE:ANIME, die dem Herrn der Elemente eine neue Dimension geschenkt haben: die dritte. Im Real-Life-Fanfilm "Agni Kai" wird der Kampf zwischen Zuko und Azula (ich habe keine Ahnung, sorry…) inszeniert. Die Effekte und Stunts sind zwar jetzt nicht bis ins letzte Detail hollywoodreif, das ist aber für einen Low- bis No-Budget-Film richtig gut geworden. Die Produktion hat wohl auch ein paar Jahre gedauert…
"Thank you to the fans of RE:Anime, without you guys we wouldn't be here today. We know this video took far longer than anyone expected but we are just so glad that you stuck it out with us until the end. We hope you enjoyed the film and we look forward to creating more live-action anime content for you all to enjoy in the near future!"
FILMCREDITS "Agni Kai"
Directed by Josh Mabie
Written and Produced by Nik Shaw and Josh Mabie
Executive Producers: Josh Mabie, Nik Shaw, Jordan Nistico, Baron Schwarz, Candice Schuval
Co-Producers: Tim Barry, Osric Chau, Scott Eriksson, James Thomas, Jonathan Spencer
Line Producer: Sean Gallagher
AZULA – Nikki Soohoo
ZUKO – Yoshi Sudarso
KATARA – Yasmine Kassim
KORRA – Katrina Rosita
FIRE PRIEST – Michael Yama
Director of Photography – Nik Shaw
Ihr könnt aktuell alle drei Staffeln "Avatar – Herr der Elemente" über Netflix streamen. Ich habe also eigentlich gar keine Ausrede mehr, das nicht endlich mal nachzuholen. Sind ja nur rund 1.400 Minuten Laufzeit…
via: Marco, der die Elemente Code, Comics und Goldfahrräder aber mal sowas von im Griff hat!