Der lat. Begriff 'serere' bedeutet aneinanderreihen, verknüpfen. Fernsehserien sind also eine Verknüpfung mehrerer Einzelfilme, die insgesamt eine (potenziell unendliche) Geschichte erzählen. Die Geschichte insgesamt ist offen, das macht ihre Spannung aus. Durch die Aufteilung auf einzelne Episoden braucht es eine wie auch immer geartete Verknüpfung, um die Erzählung zusammenzuhalten.
Das geschah früher durch den regelmäßigen Ausstrahlungsrhythmus und festen Sendeplatz, ein Aspekt der zunehmend weniger wichtig wird. Allenfalls beim Tatort spielt das noch eine Rolle (der ist allerdings strenggenommen keine Serie, sondern eine Anthologie, doch dazu später mehr). Ein nach wie vor wichtiges Formalkriterium ist der Vorspann, der jede Episode einleitet und der, mit kleinen Änderungen, häufig über Jahre gleichbleibt (auch dazu später mehr).
Die inhaltliche Verknüpfung wird thematisch bzw. über Personen und Schauplätze sichergestellt. So werden Wiedererkennbarkeit und Vertrautheit über Staffeln hinweg sichergestellt. Nur wenige Serien setzen sich so elegant darüber hinweg wie The Wire, wo sich die Staffeln nicht nur einen jeweils anders interpretierten Titelsong leisten (Way Down in the Hole, ursprünglich von Tom Waits), sondern auch thematisch und in Bezug auf den Cast stark variieren.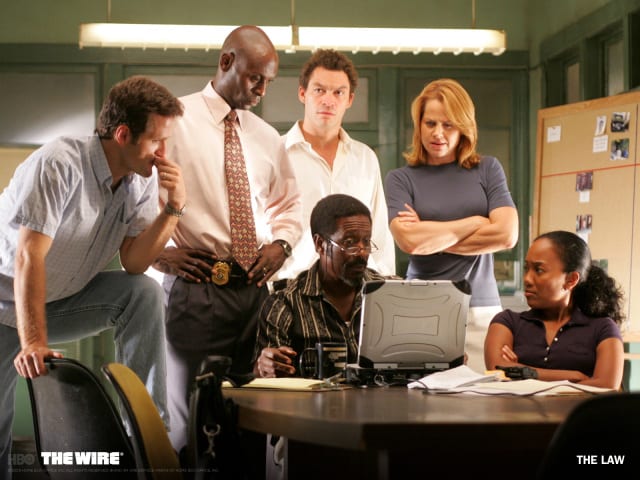 (Quelle: hbo.com)
Strukturell geschieht die Verknüpfung durch die Handlungskomposition innerhalb der Episode bzw. über die Staffel hinweg. Cliffhanger halten das Publikum bei der Stange. Sie überbrücken Werbepausen (Minicliffs oder hooks), läuten das offene Ende der Episode ein – legendär die entsprechende Musik am Ende jeder Lindenstraßen-Folge – und überbrücken Staffelpausen – wie die Frage "Who shot J.R.?" am Ende der 3. Staffel von Dallas, die den ganzen Sommer des Jahres 1980 diskutiert wurde.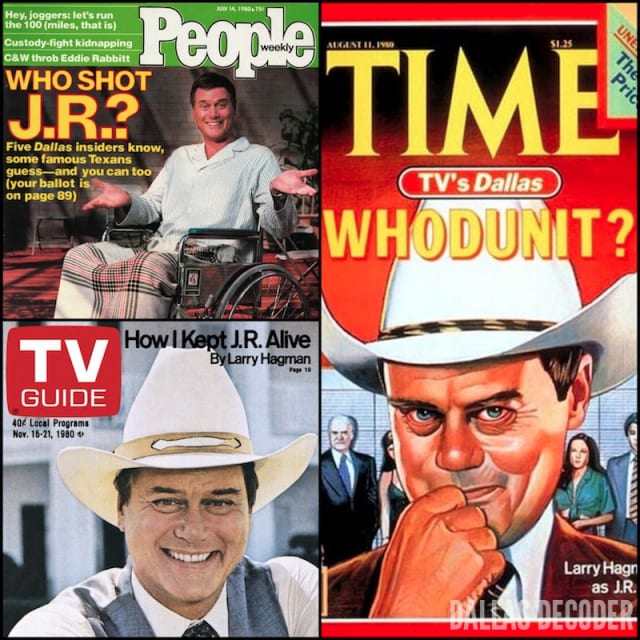 (Quelle: dallasdecoder.com)
Im Zeitalter der Werbefreiheit und des Binge-Viewing sind Cliffhanger erzählstrategisch allerdings überholt. Wer braucht eine solche Motivationshilfe, wenn Netflix binnen 15 Sekunden die nächste Folge startet?
To be continued.