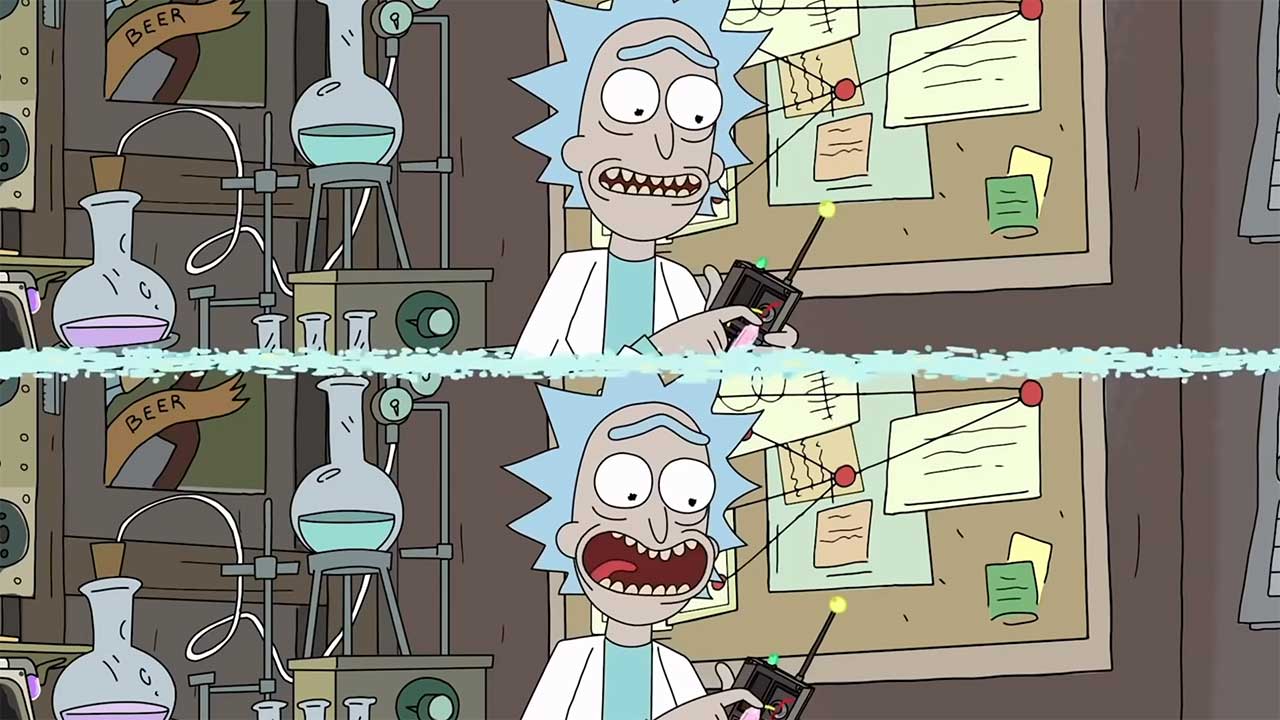 Zur Vorbereitung und Überbrückung bis auf die neuen Folgen "Rick and Morty" kann man sich die bisherigen drei Staffeln ja nochmal auf Netflix anschauen. Dabei gibt es natürlich viel hanebüchenen Irrsinn zu sehen, aber eben auch einige wissenschaftliche Dinge und Anspielungen, die zumindest auf realen Entdeckungen und Theorien basieren. Screen Rant hat sich mal die Mühe gemacht, die Beispiele zu sammeln, in denen die Serie tatsächlich auf Wahrheiten beruht.
"Rick And Morty is a smorgasbord of delicious scientific delights. Each episode explores different aspects of science, but with a large side order of fiction. However, that's not always the case! Sometimes, the creators take real world science and squeeze it into the story. It's easy to imagine that all the science is taken from the pages of the science-fiction handbook. Such as that device that allows people to enter the dreams of others. Imagine a whole film based on that concept! It would be bonkers! Anyway, we've gone to the trouble of separating the science-fiction from the science-fact. See what we did there? Yeah, it was poor…"
Das Gegenteil dazu gibt es auch, und zwar von CBR, die uns in "Actual Science Stuff Rick And Morty Got Wrong" zeigen, welche wissenschaftlich wirkenden Geschehnisse in der Serie nicht wirklich korrekt dargestellt oder schlicht Hirngespinste sind:
Den ersten Trailer zur 4. Staffel "Rick and Morty" könnt ihr euch hier anschauen. Die neuen Episoden werden ab 10. November zunächst in den USA bei Adult Swim starten, jedoch zeitgleich(!) auch bei uns über TNT Comedy im Pay-TV zu sehen sein. Wann die neue Staffel auf Netflix erscheinen wird, ist noch unklar, dürfte jedoch bis ins Jahr 2020 dauern, ich tippe da mal blind auf Sommer bis Herbst (sollte die zweite Staffelhälfte zeitnah nach der ersten erscheinen, vermutlich nach den Feiertagen).