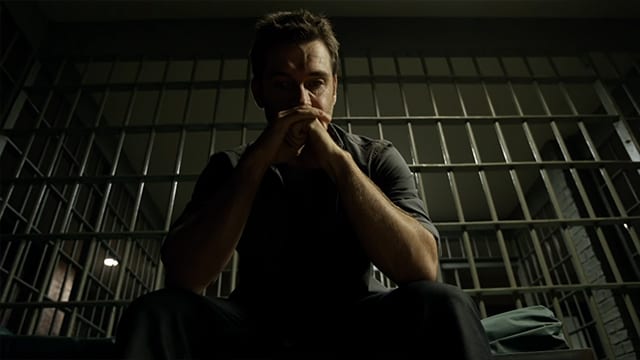 Woaaah … Diese Momentaufnahme von Hood spiegelt so ziemlich genau das wider, was ich nach der aktuellen Episode empfinde. Liegt größtenteils wohl daran, dass a) Hoods Handlungsspielraum sich auf wenige Quadratmeter begrenzt b) Job trotz Kampfeslust noch ein Pflegefall ist und c) Burton mehr spricht als er Hand anlegt. Wenigstens macht die Neue einen wesentlich besseren Eindruck als ihre bisherigen Ankündigungen in diversen Trailern.
"He didn't do it." – "Really? You decided that in five minutes?" – "No, I decided that in about two." (Dawson & Brock)
"Congratulations. You're not a serial killer." (Dawson)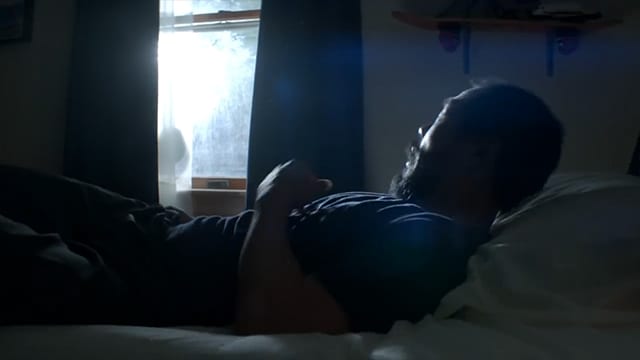 Wie man auf die Idee kommt, dass die Szene, nachdem Anastasia Proctors nazigeführtes Drogenlabor flambiert hat, in der sie wie John Rambo von der Explosion wegsprintet, voll super sein soll – keine Ahnung! Da finde ich ihre Unterhaltung von Job einige Minuten zuvor um Längen unterhaltsamer.
"You got enough firepower in here to start a war." – "Not start one. Just finish it." (Job & Anastasia)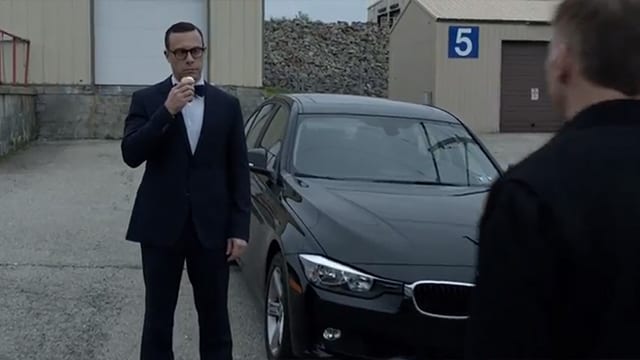 Charakteristisch kann man diese Folge wohl mit dem Z-Block aus Tetris vergleichen: Man kann daran drehen, wie man lustig ist – geil wird's irgendwie trotzdem nicht. Auch ziemlich enttäuschend, wenn selbst die optisch überzeugenden Momente sich an einer Ninja-Turtle-Hand aufzählen lassen: zum einen Proctors Erinnerung an sein Gespräch mit Rebecca in Auto und zum anderen, wenn Burtons ein Eis isst – der Typ ist aber auch zum Feiern!
Dass Füllepisoden ihre Daseinsberechtigung haben, mag ja stimmen. Wieso aber in einer Staffel mit nur 8 Episoden und warum ausgerechnet jetzt? Oh – und jede Wette, dass Hood mit Dawson noch im Bett landet. Geht wer mit?
Vorschau: S04E05
Banshee Season 4: Episode #5 Preview (Cinemax)

Bilder: Cinemax

-->