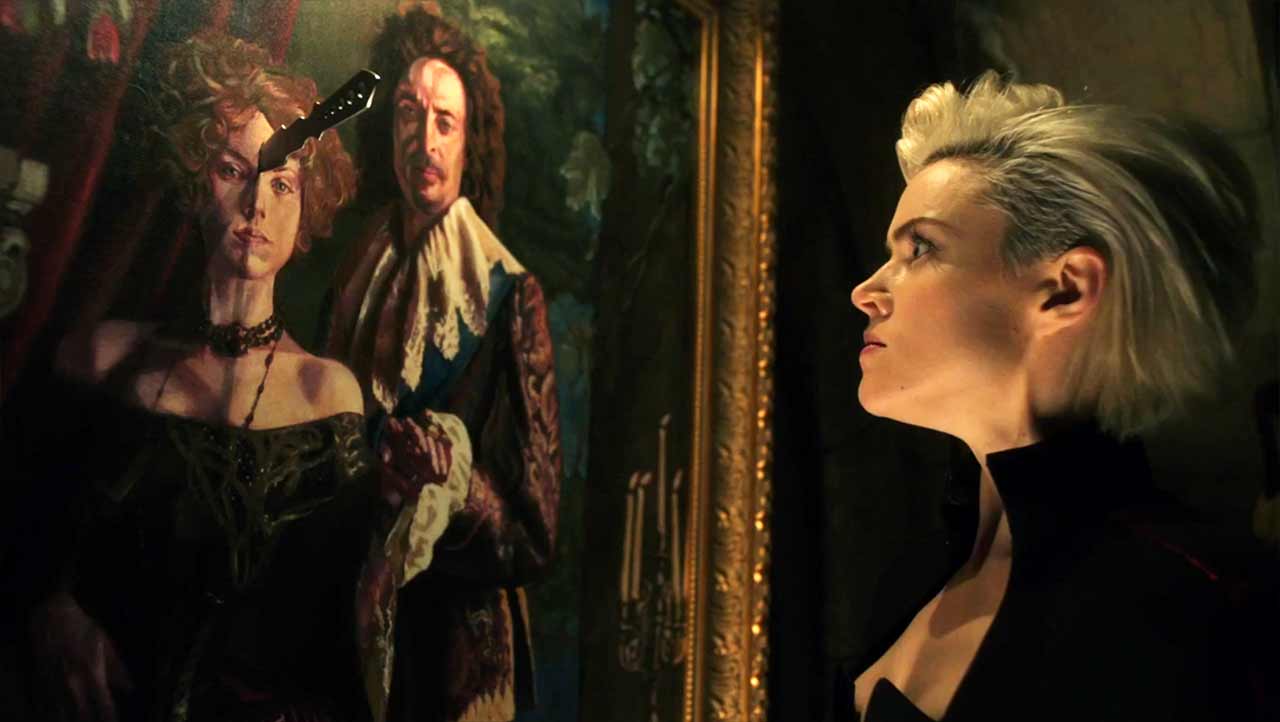 "Totgesagte leben länger" könnte auch der Untertitel von "Gotham" sein, so viele Charaktere sind bereits in bester Jesus-Manier von den Toten auferstanden. Auch diese Woche gibt es wieder eine beinahe quotenhafte Rückkehr, die sich dank Blutspende mit einer Hommage an das eiskalte Händchen zurückmeldet. Es kann ja nicht nur Spaß und liebevoll gemeinte Überraschungsangriffe geben, woll?
"You didn't sense our approach?!" – "Uh, no – you're ninjas!" (Ninja & Barb)
Ra's al Ghul ist also zurück – erst halb, dann ganz (was auch gut ist, da ich mich davor stets fragen musste, wie er ohne Lippen überhaupt so gut artikulieren kann…?).
Wichtiger als "Zombie Boy" ist aber eh, dass das neue Batmobil mit total duften Supersmartfeatures, wie einer Motorgeräuschminderung daherkommt. Product Placement, ick hör dir trapsen… Vermutlich gehört zur Sonderausstattung auch der merklich breitete Gang, den Bruce als Neu-Mustang-Besitzer an die Nacht legt.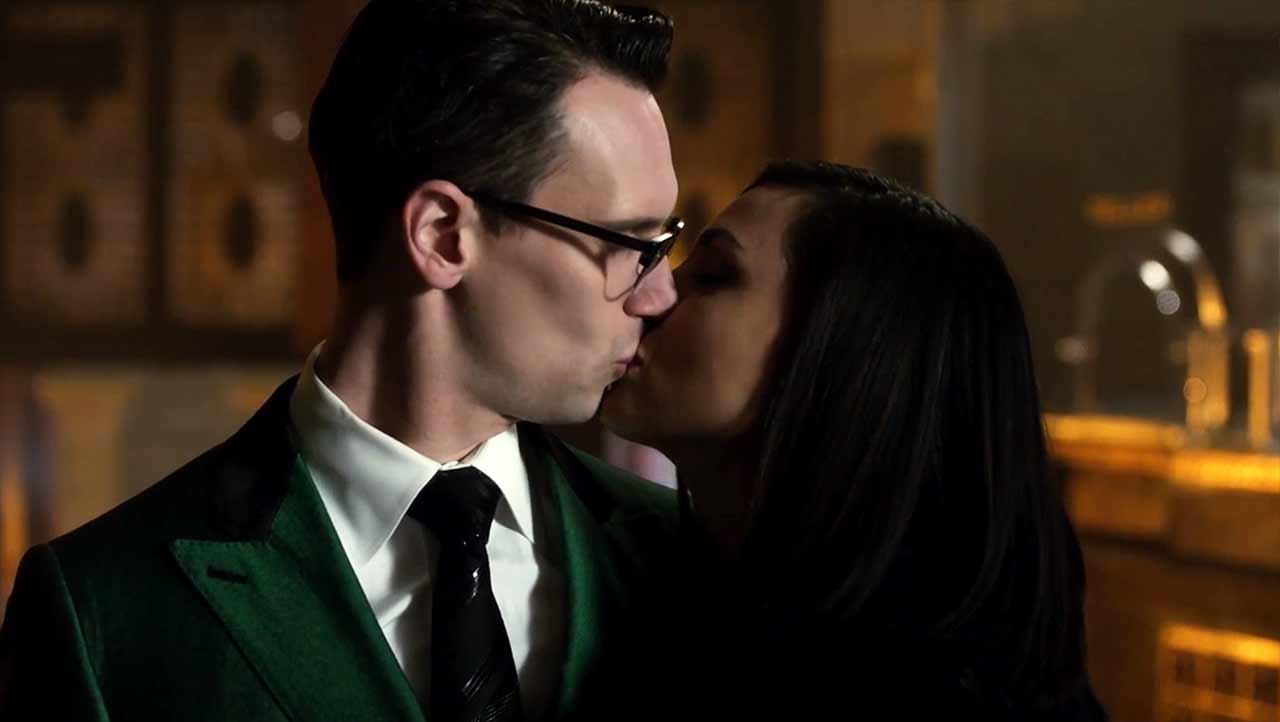 Das größte Rätsel der Welt versucht derweil Ed Riddler zu lösen: Frauen. Die sind nämlich erwiesenermaßen deutlich schwieriger als die Sicherheitssysteme von Banken zu durchschauen. Er schafft es ein bisschen – also, eine Hälfte von ihm. Vielleicht. Welche…?
"Does that sound like you to you? Because to me, that sounds like me." (Nygma)
Dieser komplette Nebenstrang hat mich mal so gar nicht gereizt. Das Auftreten von Jim war nicht einmal einer Nebenfigur gerecht, die Gefühlsduselei ist eines Superschurken nicht wirklich würdig und der billige Aufopferungstrick (da muss ja noch was folgen…) hat sich mir bislang auch nicht wirklich ergeben. Zurück zur Haupthandlung.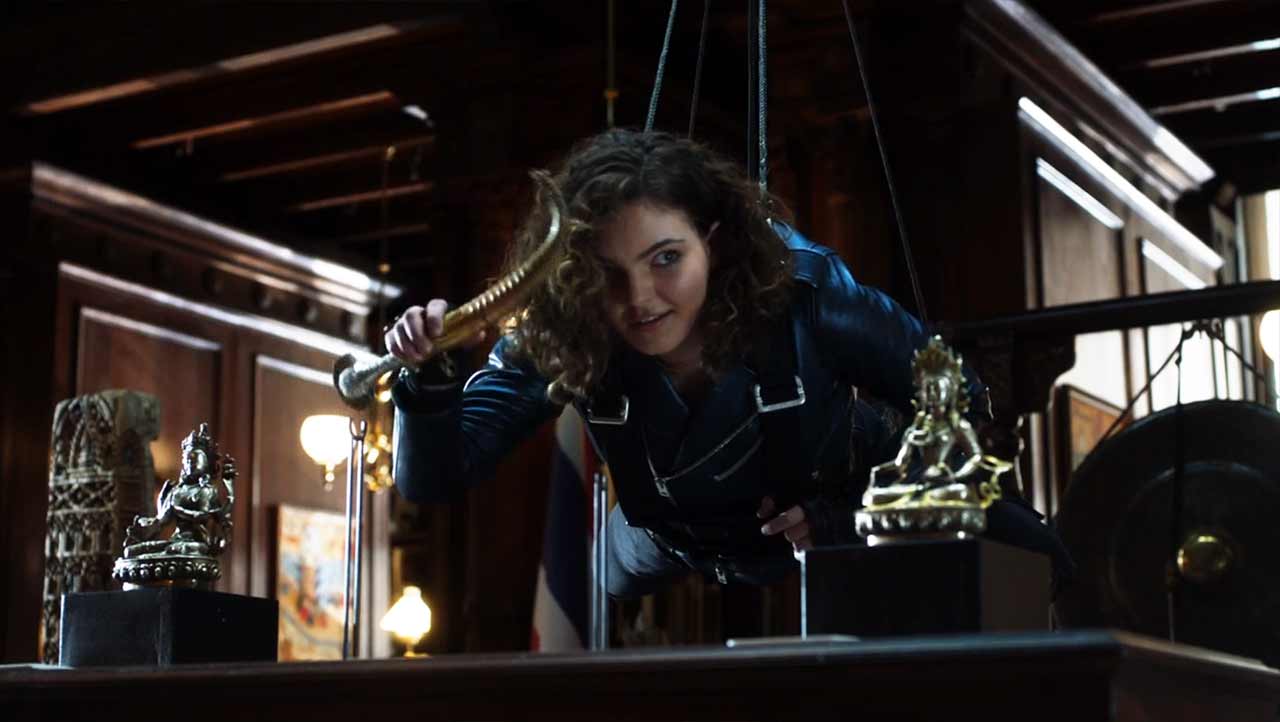 Die versucht mit ein bisschen "Mission:Impossible"-Action zu punkten, erhält aber Abzug in der B-Note. Nur gut, dass in dieser technisch gemischten Zeitepoche der Serie scheinbar noch keine Sicherheitskameras in Museen installiert sind und es niemanden irritiert, dass das gerade um Aushändigung erbetene Stück fehlt, nachdem der vermeintlich Herzkranke das Gebäude verlassen hat. Hm…
"You could have just given him the Demon's Paw…" (Tab)
Dass Selina ein wenig zwischen die Stühle gerät finde ich gut, die Inszenierung war dann leider in etwa so plump, wie Barbs Benutzung ihrer Hand als Taschenlampe. Dafür kann diese utopisch gut Messer in ihrer… ja, wo hat sie das denn bitte versteckt gehabt?!
"Ouch!" (Ra's al Ghul)
Viel wichtiger als dieser ganze Handlampen-Krimskrams der Feminismus-AG ist da eh der abschließende Ausblick al Ghuls in eine lodernde Zukunft. Die Stadt KÖNNTE brennen, Bruce KÖNNTE ein Batman werden und die letzten Folgen der Staffel KÖNNTEN spannend werden. Nun denn.
"I will use it as a mighty forge, moulding you into a dark knight of Gotham." (Ra's al Ghul)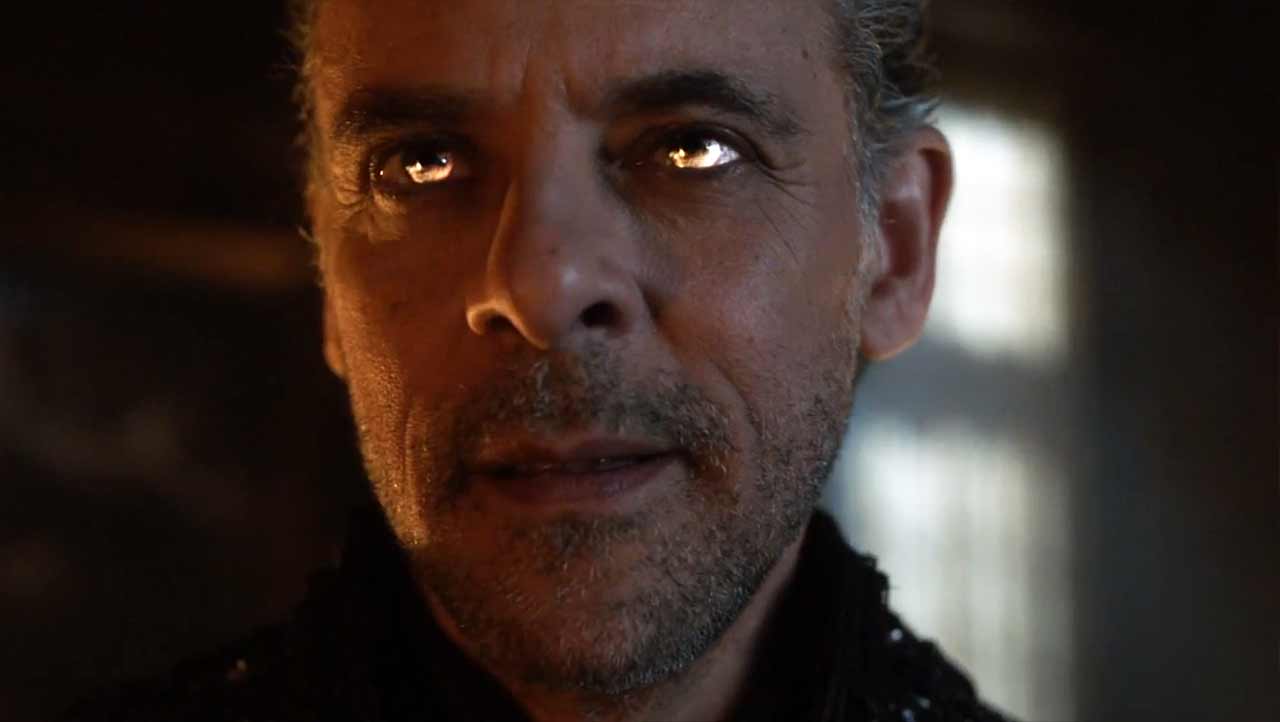 Ich mag ja die Ra's al Ghul-Stränge nicht so wirklich gerne (mal ganz davon abgesehen, dass ich ständig nachschauen muss, wie der Kerl nun richtig geschrieben wird…). Vielleicht ist es auch einfach der akute Jerome-Mangel, der sich in ersten Zügen eines kalten Entzuges bemerkbar machen. Jedenfalls empfand ich die Folge als erschreckend schwachbrüstig, hat sich zwar viel getan, aber wenig wirklich (in mir sowie in der Story) bewegt. Ja, etwas Ausnutzungs-Belohnung in Kussform hier, ein Relikt, dass in den "magische Dolche"-Laden zur Reparatur muss und ein cooles Muscle Car-Feature, aber sonst?

Bilder: FOX

-->