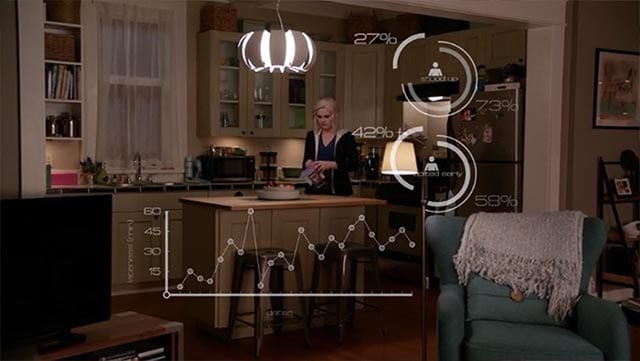 Heute hagelt es Fakten! Nicht nur aufgrund des Speiseplans, sondern auch bezüglich einiger Offenbarungen für die Figuren und Zuschauer von iZombie. Also greift euren "Fresh and fruity Pirate Booty" und los geht's! Heute auf dem Teller: Nerd-brain. Eine Frau, die für die Wissenschaft brennt und den sensationellen Namen "Dr. Cash" trägt. Hypothesen, Daten, rationales Denken – oder kurz: fuck yeah, science bitch. Ach ja – und Paranoia.
"BRAAIIIINZ!! Uhm, kidding. Kind of… I do need brains. Do you got any?" (Blaine)
Zunächst mal das mit Abstand Negativste diese Woche: der Fall. Ich bitte euch, dieser Zwillings-Move ist der älteste im Buch (Fakt!) und dass man Familienstände bzw. Hausbesitztümer, etc. nicht vorher recherchiert hat – naja. Dass die Dame dann aber derart übelst offensichtlich ein Alibi und ein Nicht-Motiv präsent hat – ne, habe ich ihr so sehr abgekauft wie Armbanduhren von aufdringlichen Verkäufern am Touri-Strand.
"Guess what they found in the fridge?" – "Ham?" (Dale & Clive)
Drumherum war aber viel Positives zu sehen, zum Beispiel einige Dinge, die ans Tageslicht kommen. Rita/Gilda ist Vaughns Tocher, Mr. Boss Drakes Boss und menschliches Gehirn tatsächliches menschliches Gehirn – yikes! Gerade Letzteres dürfte klarmachen, in welche Richtung das Staffelfinale sich entwickeln wird, hat Clive doch auch die Überreste von New-New-New Hope zu sehen bekommen. Zu viele Fragezeichen und Indizien für einen hauptberuflichen Detektiv – der wird das Geheimnis bis zum Finale wissen, da wette ich drauf.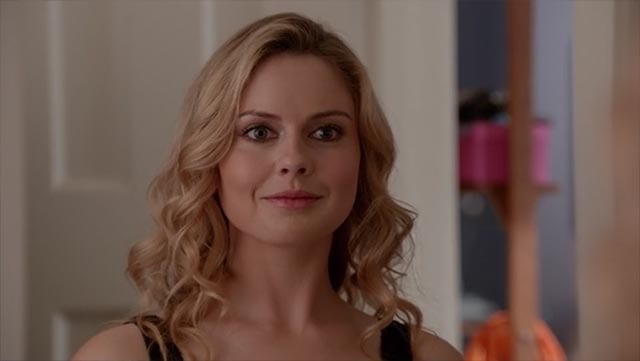 Und dann bekommen wir Liv im Pre-Z-Look zu sehen – auch nicht schlecht (FAKT: weniger schön als die uns bekannte Version und irgendwie an eine junge Annette Frier erinnernd… Zweiter Fakt: nur in deutlich schöner). Jedenfalls ist es interessant, wie die Serie es schafft, Geld und Zeit für Make-up einzusparen. Ich finde dabei aber vor allem gut, dass das recht simple Versteckspiel glaubwürdig schnell auffliegt, hier werden uns keine Charaktere als vollkommen blöd oder blind verkauft.
"I don't murder employees over missed deadlines – that's a rule." (Vaughn)
Kommen wir noch zum weltbesten Vater der Welt. Vaughn stellt seine Prinzipien recht deutlich zur Schau, die abschließende Szene mit dem "Fahrstuhlblick" hatte aber absolut etwas für sich. Sehr spannende Sequenz und die Serie hat es tatsächlich gut geschafft, dass man noch mehr Abscheu für ihn empfindet.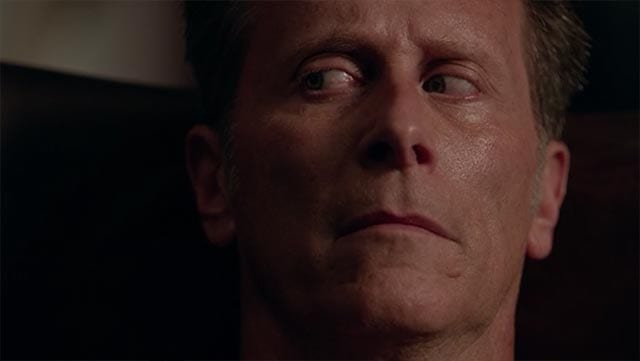 Insgesamt abseits des Falles eine sehr schöne Folge. Alles kommt zusammen und die Charaktere finden mehr und mehr heraus, was wir schon wissen, noch schöner ist aber, dass auch wir als Zuschauer noch einige Überraschungen erleben dürfen. Fun fact: Meine Oma heißt übrigens Rita Zehrfeld, Initiale des Nachnamens entsprechend auch irgendwie "Rita Z" – passt doch. Und großes Lob samt einhergehender Verwunderung ob des L'aupaire-Songs gegen Ende. Das kam überraschend, dass man plötzlich einen deutschen Newcomer in einem US-Format derart prominent zu hören bekommt – Gratulation!

Der Endspurt beginnt jedenfalls merklich – noch vier Folgen!

Bilder: The CW

-->