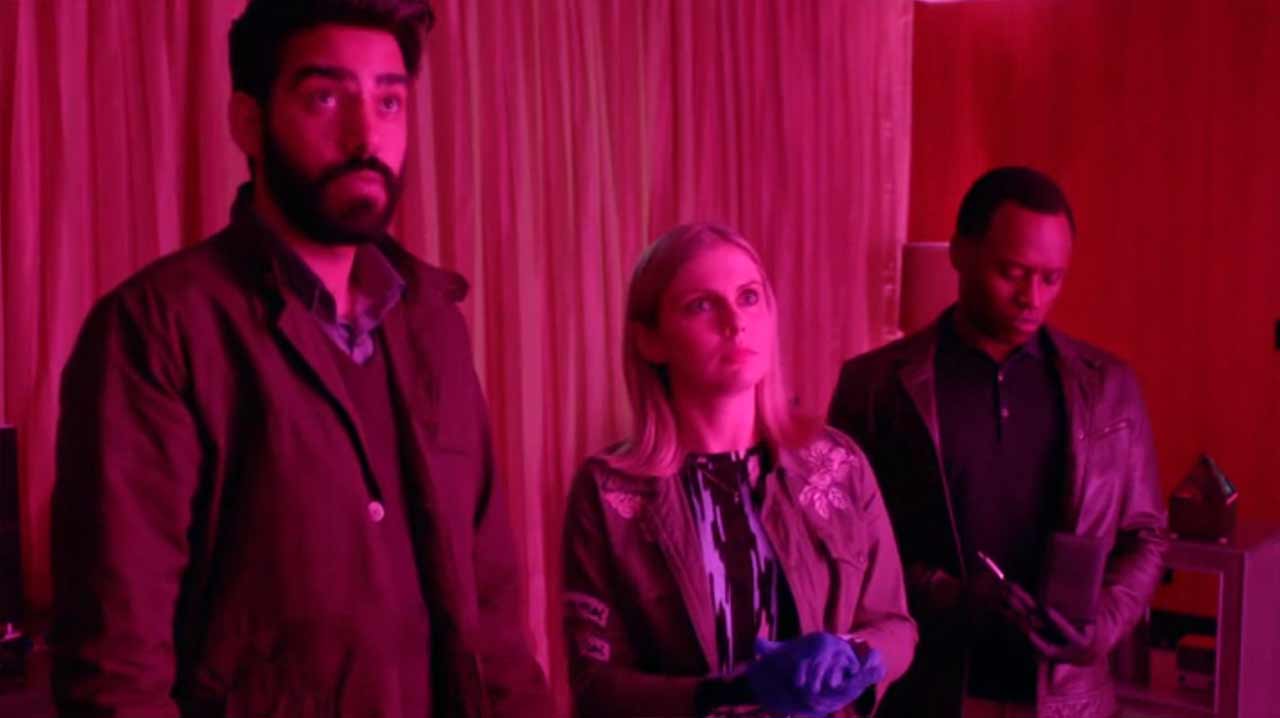 Weil das Tempo in der dieswöchigen Episode "iZombie" vor allem zu Beginn erfreulich hoch ist, springe ich mal direkt in die Handlung. Heute auf der Speisekarte: Flirtdoktor und Wingman mit sexistischem Weltbild und Vorliebe für originelle Behütung. Dazu eine (mir zumindest) neue Art, jemanden zu vergiften (Kondom) und das einsetzende "I am… aaaal-ready dead" des Titelsongs direkt nach dem eingeblendeten Tod – nice!
"So you finally decided to go with the program? You tan and die." – "I figured, why fight it? All the cool Zombies are doing it." (Clive & Liv)
Getoppt wird das Ganze noch durch die herrliche Szene nach dem Klatschen, gefolgt von einer zwar ordentlich drüber fliegenden aber doch irgendwie coolen Kill Bill-Aktion von Don E. Das Gespräch mit dem Kopf auf der Bar hatte schon was für sich.
"I worked with a mute – we has so much more fun." (Don E)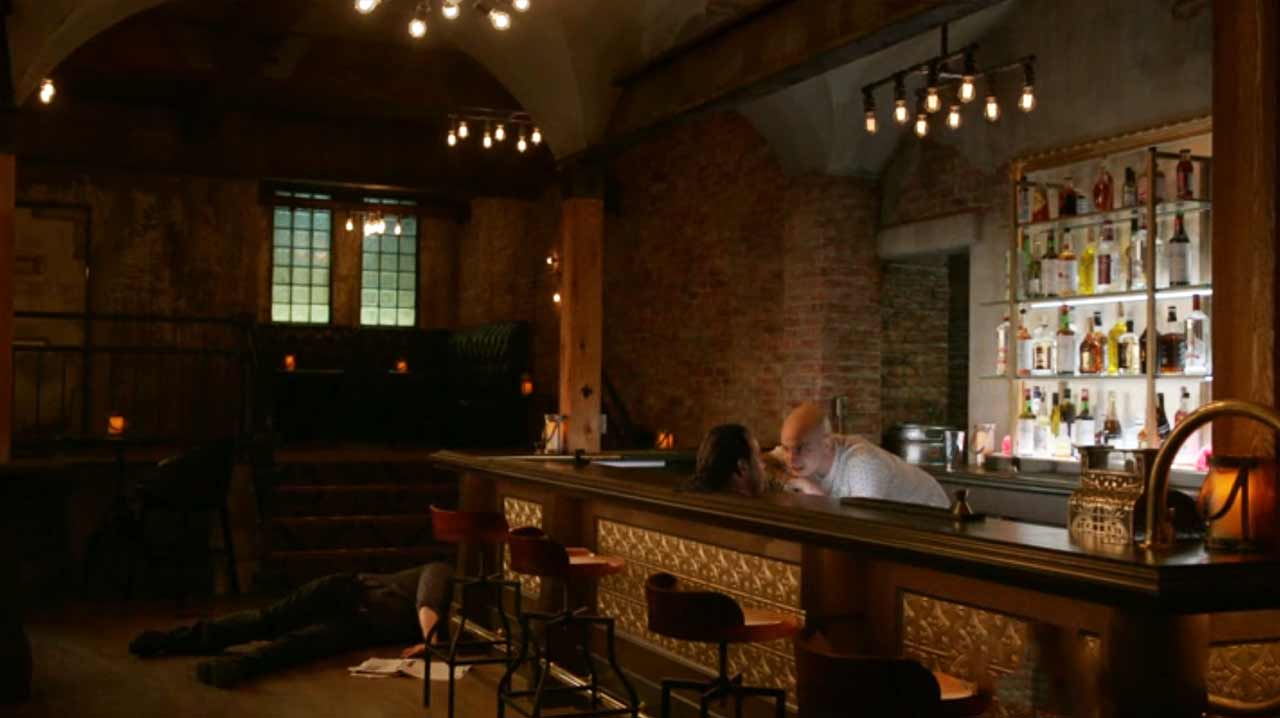 Zudem erhalten wir noch eine ansehnliche Befragungs-Collage früherer Eroberungen des Neuzeit-Casanovas und eines der schönsten Zitate der bisherigen Serie:
"'I hope your eggplant emoji falls off and you drown in a pool of your own poop emoji. I hate your pigface emoji, you rooster emoji'." (Clive)
Dann nimmt das Tempo leider deutlich spürbar ab und die Folge korrigiert sich von einer bisherigen "Godess-10" etwas herunter. Das beginnt bereits damit, dass Liv dann doch erstaunlich schnell und problemlos zwischen ihrem Zombie- und "Normal"-Look hin und her wechseln kann. Dass sie zudem noch nie Blaines Vater getroffen hat, wirkte auf mich zumindest komisch, aber gut, ist es halt einfach nie dazu gekommen. Jetzt steht einer arrangierten Hochzeit ja nichts mehr im Wege. Okay, bis auf diesen Levon… Der erhält nämlich längst erwartet einen Kuss, so dass auch die gefühlvolle Sixx-Zuschauerhaft johlend mit Aperol Spritz vor dem Fernseher anstoßen kann. Yay!
"I think I boned that guy…" (Liv)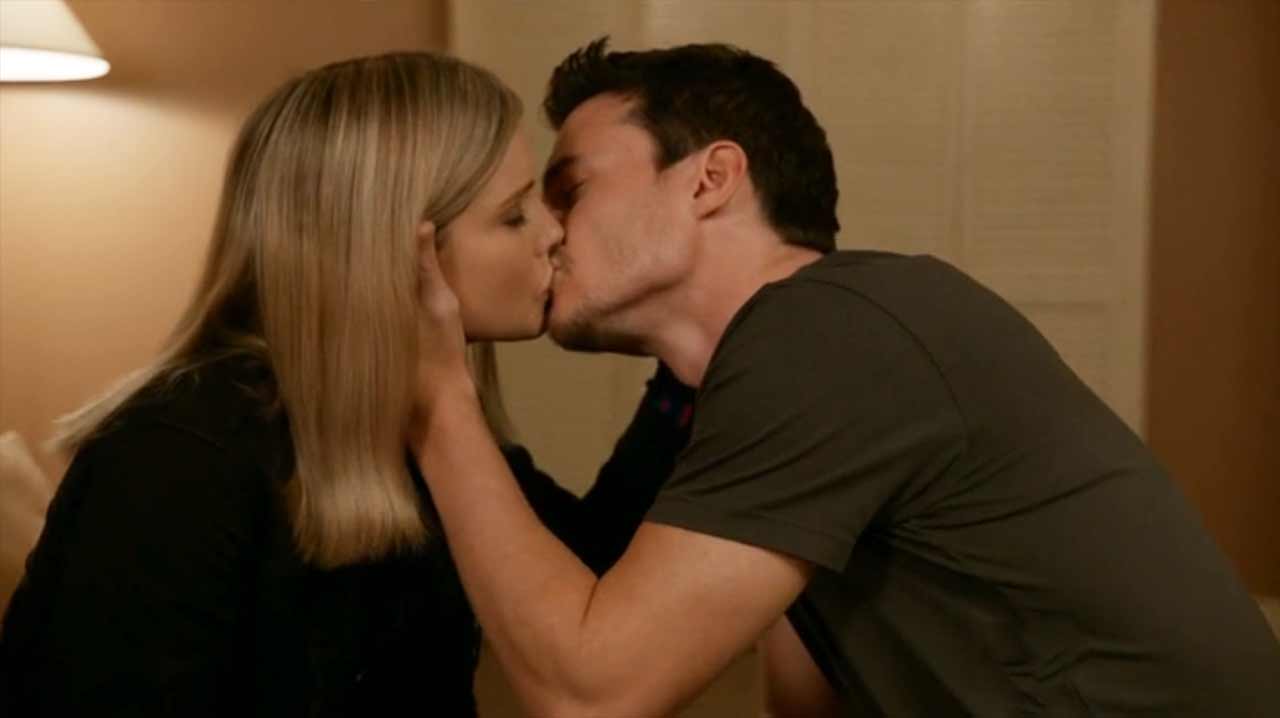 Was lernen wir noch diese Folge? Natürlich verdammt viel über die hohe Kunst des Flirtens. Und, dass man doch bitte immer man selbst sein soll – außer, man kann jemand anderes sein.
"Clive should be himself! Only fun and less tightly wound… Oh. Clive should be another person. A better person." (Ravi)
Major entwickelt sich weiter zu einer moralisch aufgeweichten Figur, beweist als Vizepräsident in "Getting stuff done", dass er schneller als sein Schatten ziehen kann (WTF?!). Große Hüte eignen sich als große Verstecke (die Szene mit der Donot-Box fand ich sehr gelungen!) und Fake News sind nur fake, wenn es News von anderen sind. Oder so. Für mich passt der Begriff zwar nicht so ganz in die Serie, aber in dem Bezug war das schon in Ordnung und letztlich zeigt das Aufkommen einer derart politisch behafteten Sache nur, wie viel verdammt nochmal schief geht im Mediensystem der USA (und allgemein). Und Peyton hat einen utopisch guten Lauf, was das heimliche Anschauen von Fremd-Bildschirmen angeht.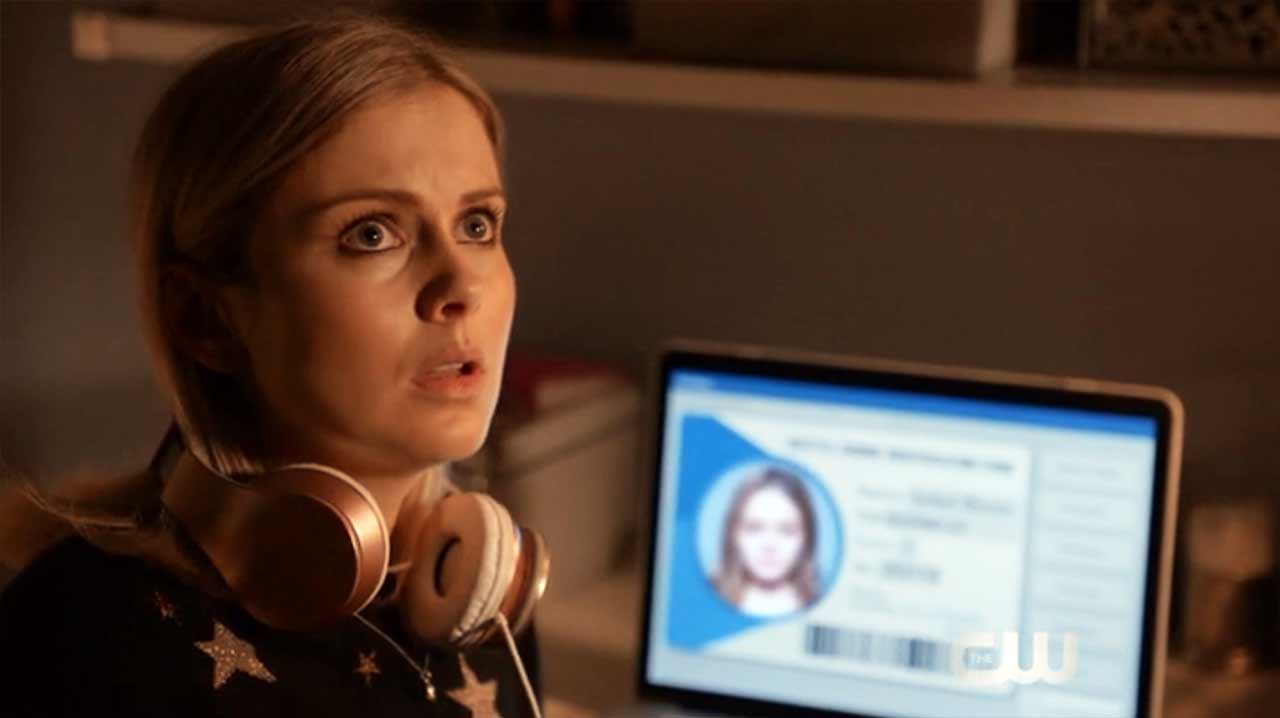 Die Konzentration auf einen Fall, der im Grunde genommen sämtliche Nebenstränge berührt, hat gut getan. Auch war der zumindest mal wieder etwas komplexer (auch wenn noch recht weit von einer glatten 10 entfernt). Vor allem die erste Viertelstunde hat mich sehr begeistert, danach hat man sich auf gutem, aber doch spürbar "normalerem" Niveau eingependelt. Unterhaltsam war es aber allemal, dazu hier und da ein bisschen Gesellschaftskritik und gewohnt gut geschriebene Dialoge.
Ach, und denkt bitte immer an die Moral der Geschicht:
"Everyone's a ten when you keep your eyes closed." (Liv)
Bilder: The CW

-->