Amazon hat die Channel 4-Produktion "Philip K. Dick's Electric Dreams" ins Programm genommen. Dabei handelt es sich um eine hochwertige Verfilmung verschiedener Kurzgeschichten des visionären Autors Philip K. Dick, auf dessen Geschichten großartige Filme wie "Blade Runner", "Total Recall" oder "Minority Report" basieren. Referenzen finden sich im "Terminator"-Komplex, bei der "Matrix"-Trilogie und in diversen Marvel-Stories wieder. Ein Highlight ist auch die Amazon-Serie "The Man in the High Castle", die auf Dicks Idee basiert.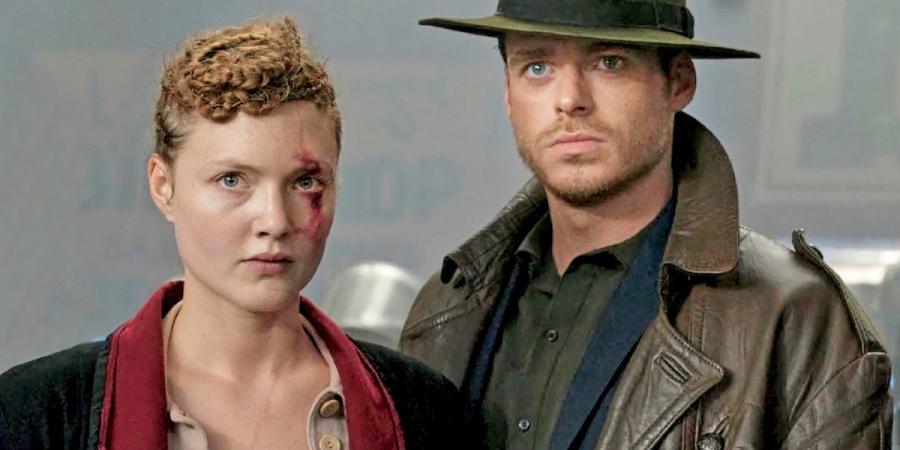 Jetzt kommt also gleich eine ganze Sammlung an Geschichten ans Tageslicht, in Form einer Anthologie wie "Black Mirror". Zehn Episoden sind's insgesamt, entworfen, gestaltet und gespielt von allerhand prominenten Namen. Zum Start hatte ich mir eigentlich die Folge "Real Life" herausgesucht, weil sie von Ronald D. Moore entwickelt worden ist – als "Battlestar Galactica"-Fan natürlich eine Art Pflichtveranstaltung. Irgendwie habe ich dann aber die 'falsche' Episode bei Amazon angeklickt und bin in "The Hood Maker" gelandet – und habe es nicht bereut.
Electric Dreams – The Hood Maker: Inhalt
Erstmal ist es schön, Richard Madden wiederzusehen. Er hat Robb Stark in "Game of Thrones" verkörpert und spielt hier den Polizisten Agent Ross, der sich um einen schwelenden Konflikt in der Gesellschaft namens Free Union kümmern soll. Eine bestimmte Gruppe von Menschen hat telepathische Fähigkeiten entwickelt. Die Menschen fühlen sich von den "Teeps" beobachtet und bedroht. Eine Telepathin, Honor, wird Agent Ross zur Seite gestellt, um ihn bei Ermittlungen gegen Demonstranten und Verbrechen gegen die "Teeps" zu unterstützen. Diese schließen sich selbst zusammen und begehren auf gegen die Menschen. Der Wissenschaftler Dr. Thaddeus Cutter hat eine Maske entwickelt, mit der sich Menschen gegen das Lesen der Gedanken schützen können. Doch auch Agent Ross hat besondere Fähigkeiten entwickelt.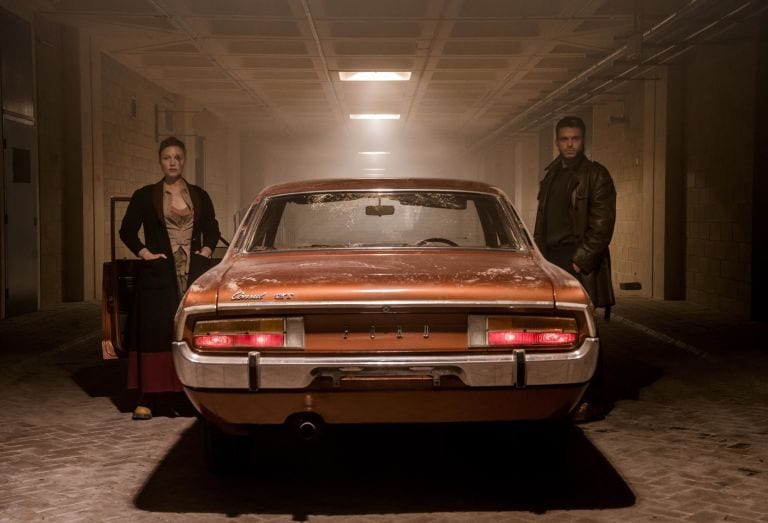 Electric Dreams – The Hood Maker: Bewertung
Zunächst einmal fällt einem der Look der Folge auf. Alles ist ein wenig düster gehalten, es regnet häufig, alles sieht heruntergekommen aus – Blade Runner lässt grüßen. Man kann nicht genau einordnen, zu welcher Zeit die Folge spielt. Agent Ross fährt beispielsweise mit einem alten Ford Consul durch die Gegend, später erfahren wir aber, dass wir uns wohl in einer Zeit befinden, die nach der Abschaffung des Internets spielt. Wer Blade Runner mag, wird die Optik der Folge lieben. mit gefällt auch der Score, der vom isländischen Komponisten Ólafur Arnalds ("Broadchurch") stammt – ich hoffe, zur Anthologie wird noch ein Soundtrack veröffentlicht.
Dann kommt die starke Besetzung der Figuren dazu. Richard Madden spielt stark, auch Holliday Grainger als Honor und Anneika Rose als Mary sind toll. Dazu kommt die intelligente Story, die schön mit gesellschaftlichen Konflikten spielt. Einerseits die unterdrückte Minderheit, die sich dann aber auflehnt und zur Bedrohung der Mehrheit wird. Auf der anderen Seite haben wir die sich bedroht fühlende Mehrheit, die Schutzmechanismen gegen die besonderen Fähigkeiten entwickelt. Es werden verschiedene moralische Fragen durchgespielt, wer was darf und wer welches Recht hat.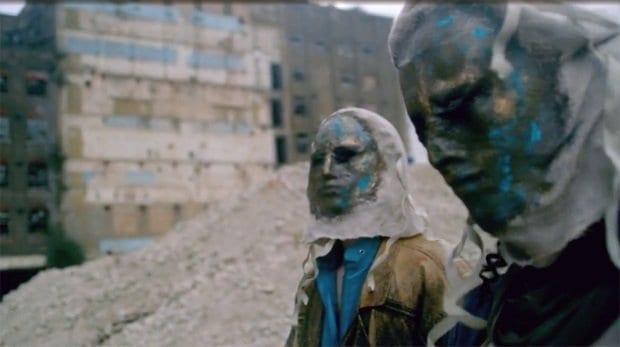 Darüber legt sich noch die besondere Verbindung von Ross und Honor, die am Ende eine spannende Wendung findet. Das Ende bleibt dann offen, so dass viel Raum für Spekulationen und Gedankenspiele bleibt – so sollte Serienunterhaltung sein.

Ein toller Auftakt der Reihe also, und ich hoffe, dass ich mit der zufälligen Wahl nicht gleich DAS Highlight erwischt habe und der Rest dann abfällt. Aber bei der illustren Liste an Akteuren ist die Sorge im Prinzip unbegründet.

-->