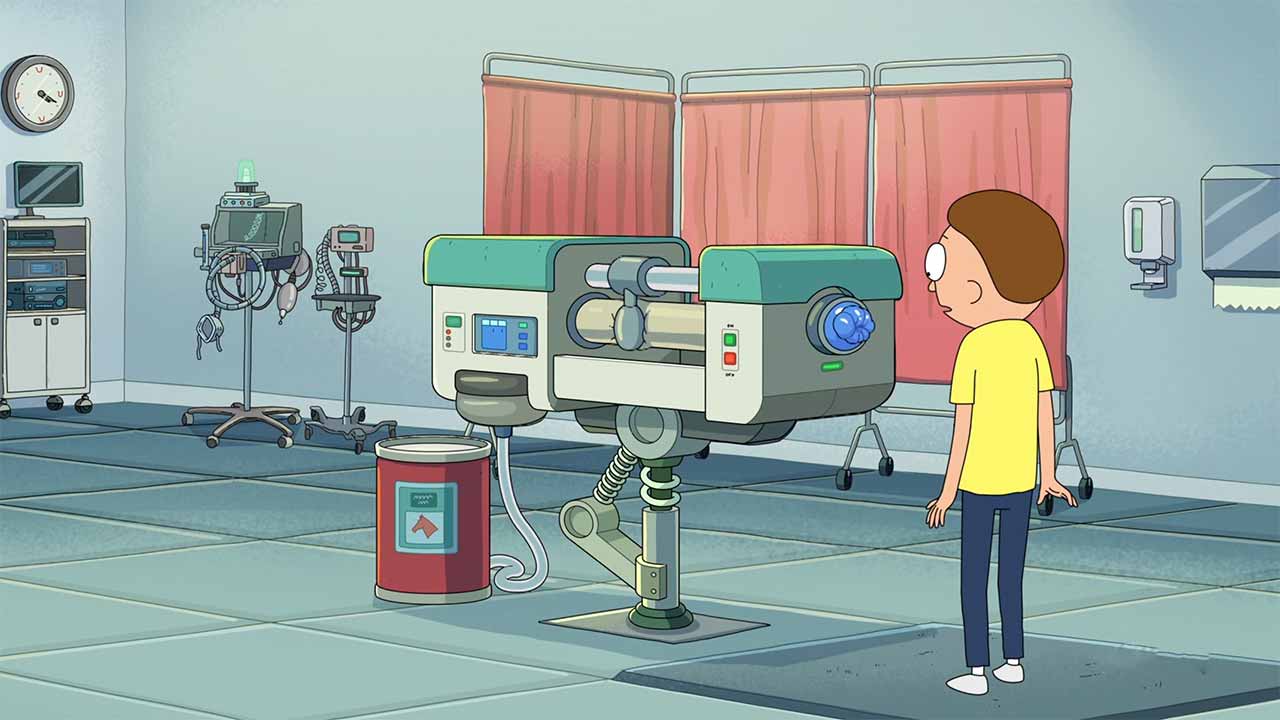 "Rick and Morty" macht unter anderem aus, dass immer wieder gekonnt mit den Erwartungen von uns Zuschauern gespielt wird. Selbst die dämlichste Story hat irgendwie seinen Zweck im Gesamtzusammenhang, bietet konsequente Anknüpfungspunkte für Gags, vielschichtige Erzählung und Twists. In gewisser Weise hat man auch bei "Rickdependence Spray" mit Erwartungen gespielt, indem man den Zweck und doppelten Boden einfach mal ausgelassen hat…
Alles beginnt mit einem vermeintlich abgeschlossenen Opening Gag. Ich denke mir noch, dass man Beth seit Ewigkeiten nicht mehr in ihrem Beruf als Pferdechirurgin erlebt hat, da erspäht Morty eine Pferde-Schwanz-Melk-Vorrichtung – ein bewundernder Blick, ein vielsagender Kommentar – Vorspann. Yep, passt, Thema vorbei, richtig? Nicht ganz.
"Measure twice, cut once – escpecially with semen." (Rick)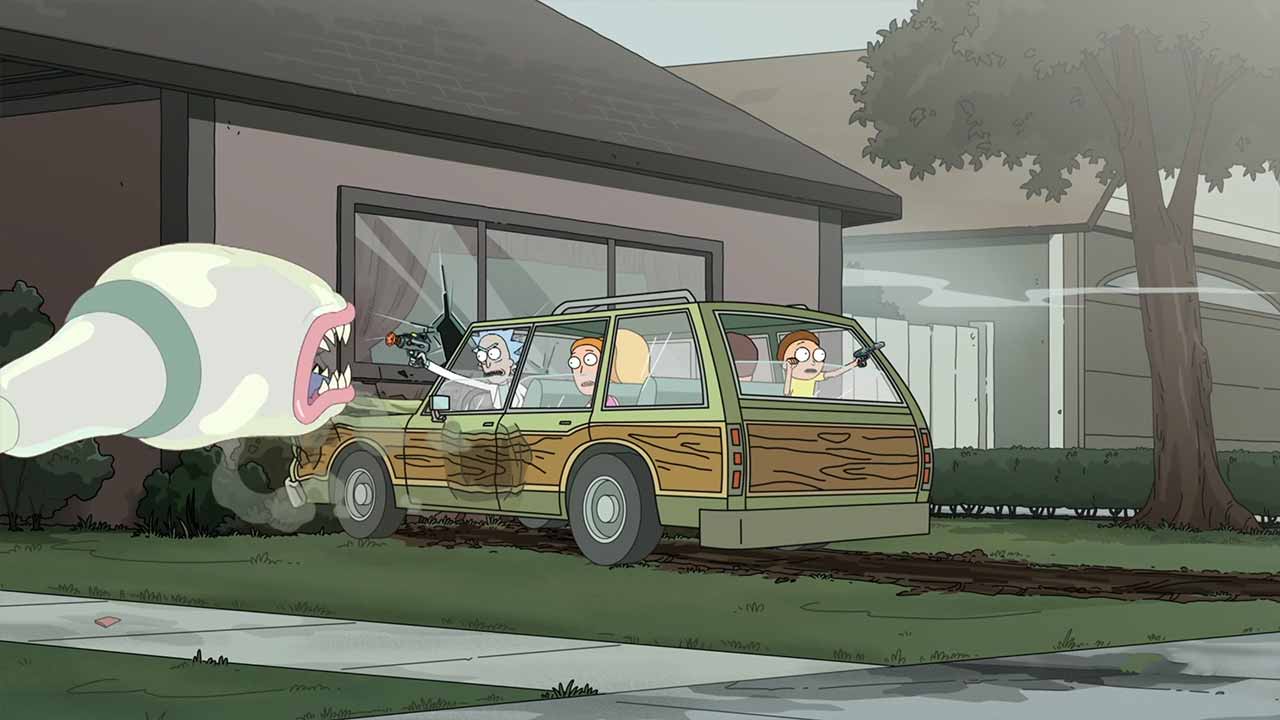 Aus dem kleinen, pubertären Vorspann-Gag wird eine ganze Folge. Gerade aufgrund der etwas naiven Handlungsweise Ricks zu Beginn nahm ich an, das komplette Konstrukt würde sich am Ende in der Form auflösen, dass alles nur eine bewusst eskalieren gelassene (oder zu Teilen inszenierte) Lektion war, um Morty aufzuzeigen, stets ehrlich zu sein. In gewisser Weise erhält er diese Lektion ja auch, jedoch eher beiläufig durch ein "Sports Illustrated"-Model…
"I just thought maybe I could have repeated sex with a horse machine without it becoming Armaggedon – I realize, that's on me!" (Morty)
Aber gut, nun haben wir also riesige Spermium-Monster am Start. Wenigstens eine etwas aufregendere Apokalypse als Covid… Wie bereits in den ersten Folgen der Staffel sind mir erneut ein paar sehr offensichtlich gespielte Gesellschaftskritikpunkte aufgefallen. Der "It had a gun!"-Spruch von Morty zielt auf Polizeigewalt ab, vor allem aber das Thema Frauendiskriminierung war größer zugegen. "You became a woman today." heißt es von Beth, nachdem Summers Vorschlag billig von einem Mann kopiert wird, der all den Credit dafür erhält. Ach ja, und Abtreibungspolitik sowie Populismus im Wahljahr wurde auch noch mal eben abgefrühstückt:
"That's a human heart, and THIS is an election cycle." (Präsident)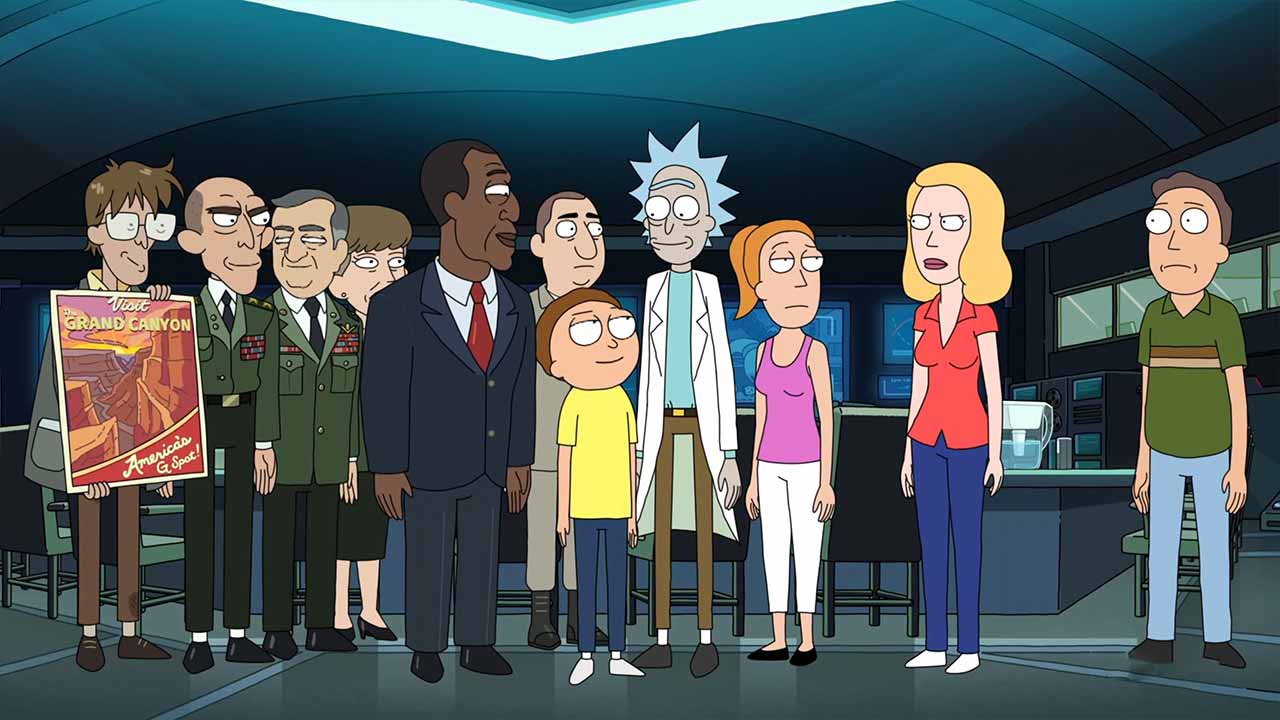 Um das Thema Pferde irgendwie abzurunden, kamen dann noch ein paar komische Pferde-Untergrund-"Menschen" hinzu. Das hat immerhin für ein paar nette Wortspiele sowie den einen Moment gelangt, an dem ich wirklich etwas schmunzeln musste:
"Rico is the father of my child!" – "I have an heir!" – "I have a substance abuse problem." (Pferde-Prinzessin, Pferde-König & Rick)
Und dann kam die Abschlussszene ohne große Auflösung. Ohne großen Twist. Und dann kam die Post-Credit-Szene – ohne wirklichen Twist. Und dann kam die Einsicht, dass es das wohl war. Eine pubertäre Idee, die zwar konsequent ausgearbeitet wurde, aber keinen Esprit verschießt und vermutlich als eine der schlechtesten Folgen der Serie in die Geschichte eingehen könnte.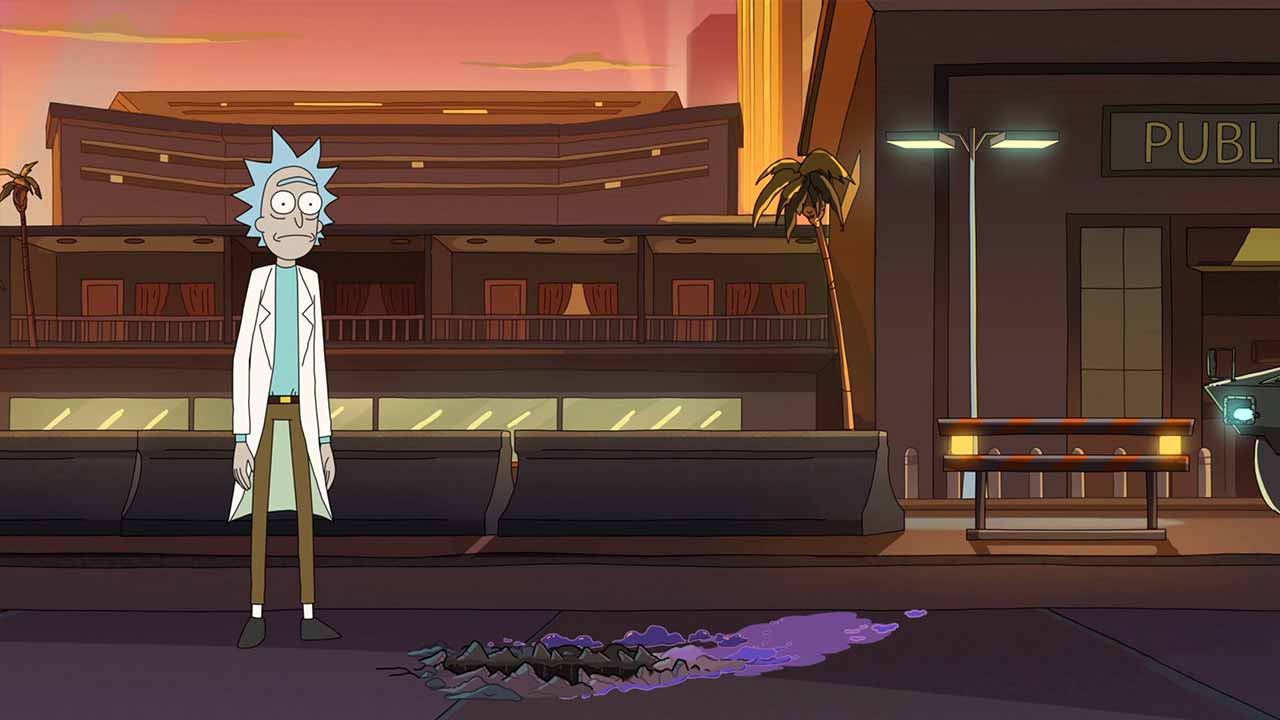 Einer der Drehbuchautoren sagt im "Inside the Episode"-Video, er wisse nicht, wie das überhaupt eine Folge sein und ausgestrahlt werden könne. Dem schließe ich mich an… Bislang war fast immer, wenn einem etwas seltsam billig vorkam, die rettende zweite Ebene ein gekonnter Trick, um alles halbironisch dastehen zu lassen. Ja, das war stumpf, aber hey, das haben wir ja gar nicht ernst gemeint. Das hier waren 20 Minuten ernst gemeinter Blödsinn. Ohne die Fülle an smarten Gags und interessanten Aufnahmen. Selten hatte ich so wenige Zitate und Screenshots für das Schreiben eines "Rick and Morty"-Reviews parat. Ja, es hätten auch drei Kronen sein können (anfangs hatte ich die hier auch angegeben), aber ich bin immer noch ein bisschen geschockt, wie eindimensional das alles war, hatte ich doch angenommen, sowas wäre bei dieser Serie gar nicht mehr möglich. Aber hey – so hat man mal wieder gekonnt mit meinen Erwartungen gespielt. Dieses Mal mochte ich das aber nicht so wirklich…

Bilder: Adult Swim

-->