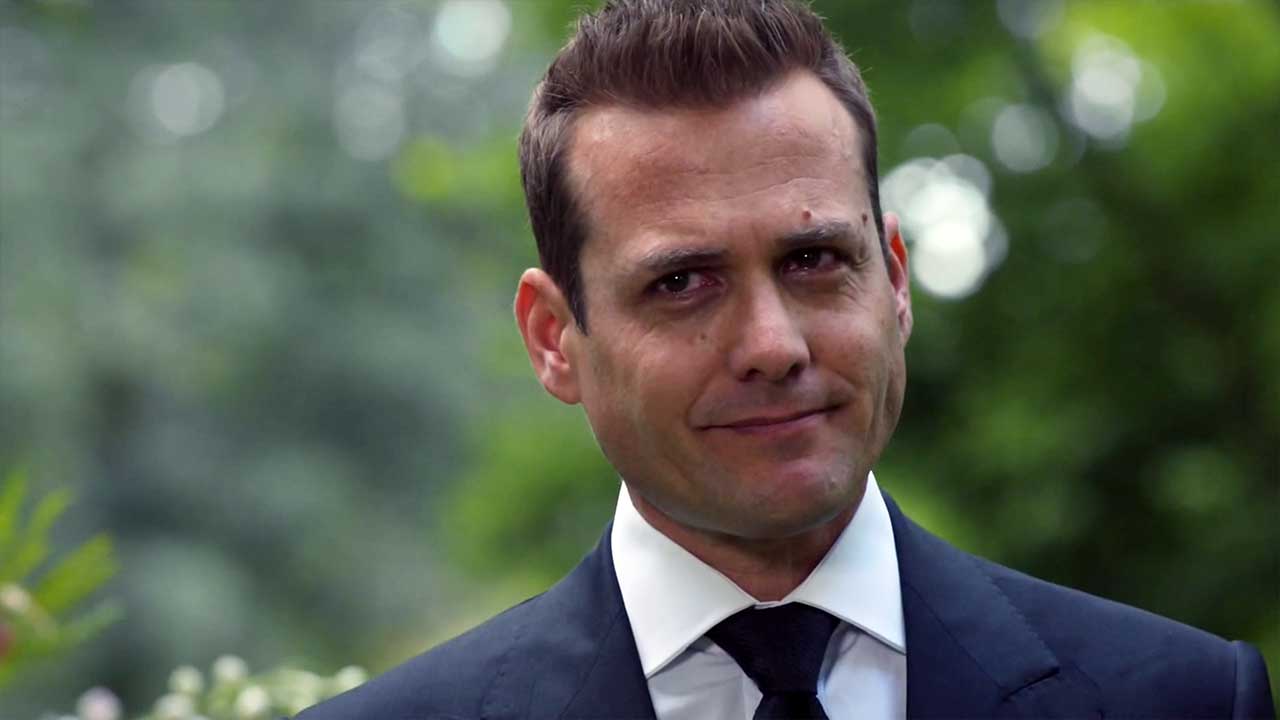 Die vorletzte Folge "Suits" hat uns heute Nacht beehrt und wer sich eine übergeordnete Bedrohung gewünscht hat, die uns in das Serienfinale überleiten vermag, der kann frohlockend aufatmen, denn ja, die gibt es. Wer allerdings zusätzlich noch hohe Sinnhaftigkeit, Logik und Dramatik dazu erbeten hatte, wird nicht nur bitter enttäuscht, sondern von den Machern förmlich ausgelacht.
Zu Beginn macht die Folge "Thunder Away" dabei noch verdammt vieles richtig. Harveys harter persönlicher Schlag vom Ende letzter Woche wird gebührend aber doch in Kürze abgehandelt. Wir sehen erst Klein Harvey beim Baseballspiel, dann Groß-Harvey bei Beerdigung, wo er nicht nur seine persönliche Entwicklung, sondern auch ein paar Tränen preisgibt. Mike ist als guter Freunde auch unterstützend da, wenn auch (aus Gründen) ohne Frau und (aus Gründen der Inszenierung) leicht verspätet.
"His family has been shattered and at the same time, this woman is dismanteling his other family." (Donna)
Vor allem in der folgenden Dreier-Szene mit Donna, Harvey und Mike gibt es etliche tolle Momente, Zeilen und einfach eine gute Atmosphäre, trotz all der aktuellen Widrigkeiten. Wie "damals", hach…!
"You put him up to this, didn't you?!" – "Well at least I didn't pull him up to pretending to be a lawyer. Too soon?" (Harvey & Donna)
Letztlich tut sich Mike mit Samantha zusammen, um einen Plan gegen Fay auszuhecken. Grandiose Idee: Das Feuern Samanthas anfechten, da es grund- und beweislos vonstatten ging. Wäre Samantha doch nur selbst eine Anwältin und jemand, die bis zum Ende kämpft… Alleine dieser furchtbar naheliegende "Plan" ist bereits irgendwo unsinnig (spät und aufgebauscht), es wird aber noch schlechter.
"I know you've heard of me, so why don't we skip the introductions and get right to the sueing." (Mike)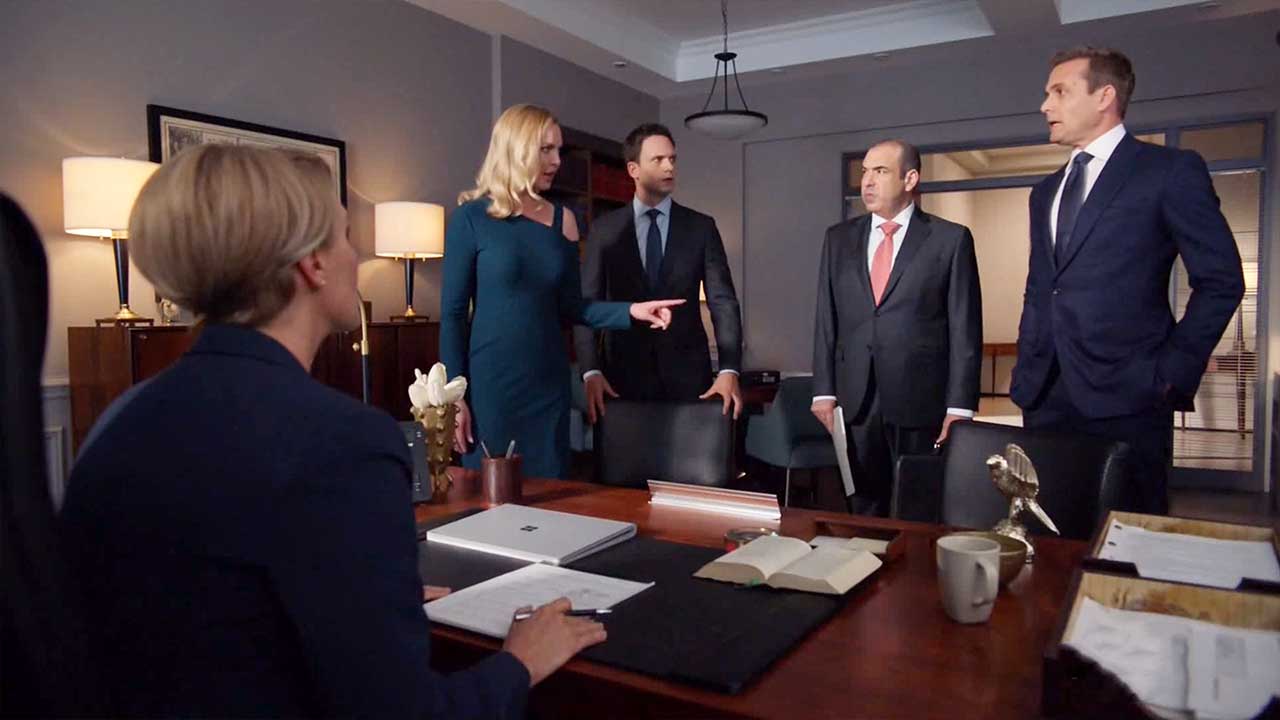 Es folgt nämlich ein selten dämlicher "Deal": Harvey und Louis sollen Fay verteidigen, dafür, dass Fay bei Gewinn die Firma verlässt, was sie bei Verlust doch auch tun würde. Lediglich eine billige Drohung wird am Rande erwähnt und soll beide Top-Anwälte nicht nur in Schach halten, sondern führt auch zu einer utopisch bescheuerten Geheimniskrämerei. Als Zuschauer fühlt man sich da dann doch ein bisschen verarscht, oder, um es mit Samanthas Worten auszudrücken:
"Is this some kind of joke?!" (Samantha)
Wenigstens kommen wir nach langer Zeit mal wieder in den Genuss von Mikes Superkraft, dem fotografischen Gedächtnis. Und die Szene, in der Harvey Fay vor versammelter Kanzlei aber mal so richtig rund macht, dürfte nicht nur ihm und den vor Ort gewesenen Figuren gefallen haben.
"It's time we called a recess." – "As far as I'm concered, we have all day!" (Fay & Alex)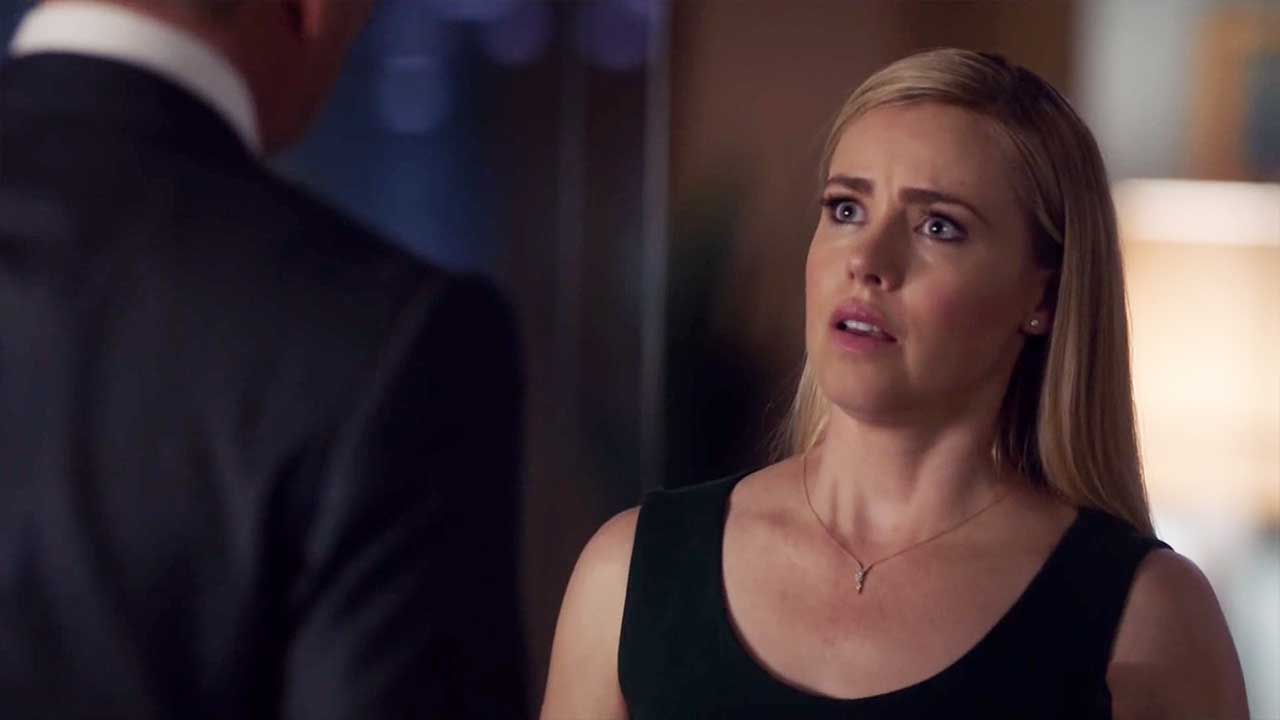 Im Gerichtssaal mal Louis dann jedoch Samantha nochmal eine Stufe runder und zu den Rundgemachten sowie Gefeurten gesellt sich kurz drauf noch Katrina. Bei der aktuellen Situation bin ich mir jedoch recht sicher, dass auch ihr Fall noch in DEN Fall integriert oder spätestens nach Fays denkbaren Abtritt rückgängig gemacht werden dürfte. Was mich allgemein an der eh schon bescheuert konstruierten Situation nervt ist, dass Mike zwar zwischendrin anfangs noch ein "die werden das nicht ohne Grund machen" murmelt, dann aber doch alle Seiten stets alles ultra-ernst und persönlich nehmen. Klar sind gerade Louis' Worte direkt und verletzlich, als anwaltende Person hohen Grades müsste man aber unterscheiden können und verstehen, dass eine Person im Gerichtssaal nun mal im Sinne der zu verteidigenden Person handelt.
Hängen geblieben ist bei mir noch dieser kleine Nebensatz, mit dem Harvey am Schluss der Folge an die gemeinsamen Zeiten mit Mike zurückdenkt. Bei "especially the early years" musste ich zustimmend nicken. Ja, Staffeln 1 und 2, das war noch was…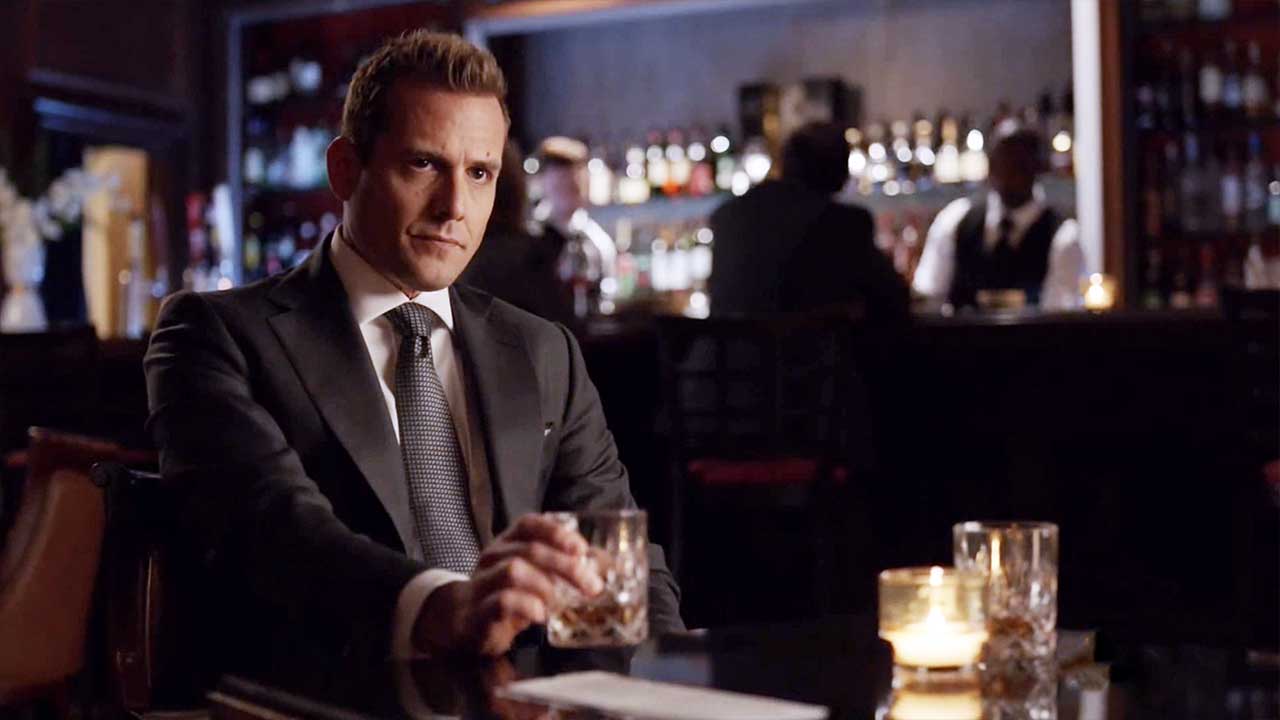 Natürlich liegt Reiz in der Konstellation, aber die Grundlage ist einfach lächerlich. Richtig niedermachen kann ich die Folge dann aber auch nicht, waren dann doch einige durchdachte Dialoge und gut gespielte Szenen dabei – und Mike mal wieder als Pluspunkt. Dennoch ärgert es mich total, dass DAS jetzt die große Idee für das Serienfinale sein soll. Man, man, man, so absehbar es auch war, dass da kein wirklich ernstzunehmender Gegner bzw. großes Drama mehr aufgebaut werden würde, das setzt dem dann doch die Krone auf, wenn auch noch Limbo unter den niedrigen Erwartungen in Sachen übergeordneter Rahmenhandlung getanzt wird.

Nächste Woche ist es dann vorbei. Für immer. Endlich, möchte man meinen. Die zehnte Episode dieser Staffel und letzte der Serie wird den Titel "One Last Con" tragen. Hoffen wir, dass meine Stimmung in sieben Tagen erfreulicher ausfallen wird.

Bilder: CTV

-->