Staffel- oder Serienfazit?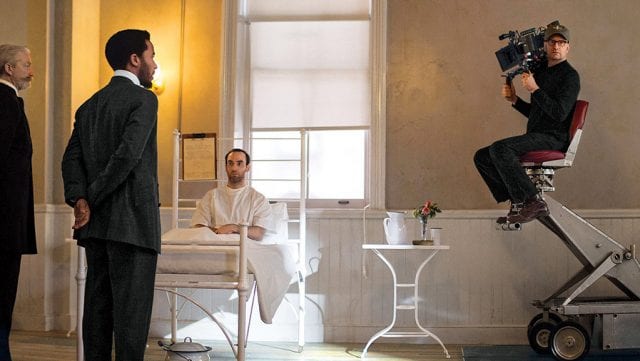 Tja, ich hatte ja gesagt, dass diese Folge alle Fragen beantwortet – bis auf eine: war's das? Die Serie The Knick war von vornherein auf 2 Staffeln angelegt. Steven Soderbergh hatte sich für 2 Staffeln verpflichtet, Hauptdarsteller Clive Owen ebenso. Zumindest für ihn dürfte es nach dem Ende in der Serie auch nicht mehr weitergehen – es sei denn, man entscheidet sich bei einer Fortsetzung für eine zeitversetzte Erzählung, zum Beispiel wie schon bei der vorletzten Folge mit einem Zeitsprung in die Jahre, bevor Thackery zum Knick ging. Das hätte allerdings zunächst einmal vermutlich nicht den Charme, den die erzählte Geschichte im New York des beginnenden 20. Jahrhunderts hatte.
Für Soderbergh war von Anfang an klar, dass Thackerys Geschichte nur zwei Staffeln überdauern wird, wie er Indiewire auch einmal verriet:
I just said [to Owen early on], 'If it matters to you, we are going to kill you at the end of Season 2 just so you know.' He was like, 'Okay. Good to know.'
Soderbergh selbst bestätigte in Interviews immer wieder, dass er die Geschichte von Thackery zwar für auserzählt hält, dass es aber durchaus Gedankenspiele gäbe, eine weitere Staffel dranzuhängen. Thackerys Ende müsse nicht das Ende von The Knick bedeuten. Das hängt sicher auch damit zusammen, dass Soderbergh selbst großen Spaß nicht nur an der Story selbst hatte, sondern auch an der Arbeit selbst. Vieles hat er liebevoll dokumentiert und den Fans bereitgestellt. Er hat vieles selbst gedreht, mit einer Handkamera, was ebenfalls den Charme der Serie ausmachte. Wer mehr zur Produktionsart und Arbeitsweise von Steven Soderbergh erfahren möchte, dem sei der Beitrag auf Vulture empfohlen.
Der Regisseur deutete allerdings auch mehrfach an, dass er bei einer Fortsetzung wohl nicht ausführend dabei wäre. Er könne sich vorstellen, Ereignisse im Knick zu einer anderen Zeit erzählen zu lassen, dann aber von jemand anderem:
I told them that I'm going to do the first two years and then we are going to break out the story for seasons 3 and 4 and try and find a filmmaker or filmmakers to do this the way that I did. This is how we want to do this so that every two years, whoever comes on, has the freedom to create their universe.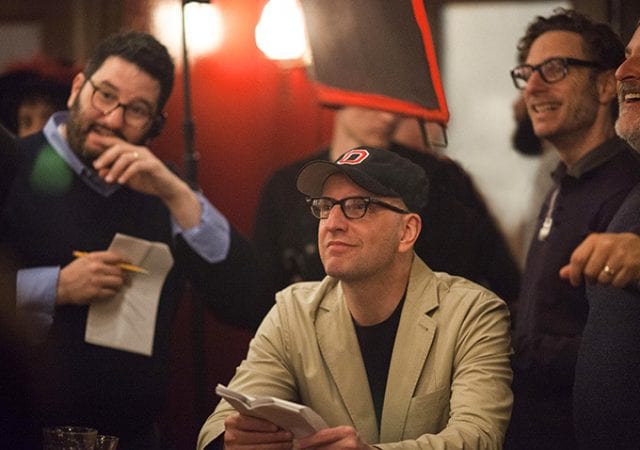 Ich persönlich kann mit dem Ende nach zwei Staffeln sehr gut leben. The Knick war eine Serie auf extrem hohem Niveau – dramaturgisch, aber auch in Sachen Ausstattung, Dialogen und Regiearbeit. Dazu kamen die tollen schauspielerischen Leistungen bis in die kleinste Nebenrolle – alles extrem gut besetzt und umgesetzt. Dan noch der extrem gute, elektronische Score, der so gar nicht zur Serie passen möchte, aber irgendwie eine tolle Symbiose mit ihr bildet. Durch das Ende ist The Knick auch eine runde Sache geworden, so dass ich meine, dass die beiden Showrunner Jack Amiel und Michael Begler sowie Steven Soderbergh und Clive Owen hier ein tolles, 20-stündiges Gesamtkunstwerk geschaffen haben, dass man einfach so stehen lassen sollte. Es könnte nur schwerlich besser werden, aber sehr leicht schlechter.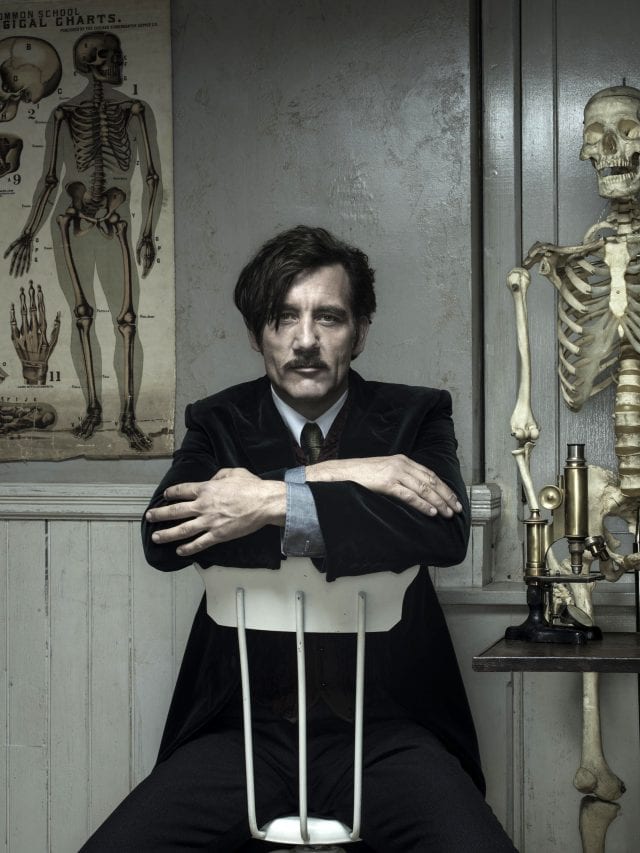 Dieser Beitrag hat mehrere Seiten:

-->