Nach dem überraschenden Showdown vergangene Woche geht es zunächst deutlich aufgelockerter in "The Strain" zu. Wir bekommen aber leider nur eine aufgewärmte Übergangsfolge zu sehen – okay, eine explosive Beilage gibt es dann doch noch.
Dass die alle so sicher sind, dass der Master tot ist, ist seltsam. Zumindest Setrakian und Quinlan sollten zumindest erahnen können, dass jeder kleine Fetzen zur Regeneration reichen kann – zumal der Wurm ja gesehen wurde. Der Ältestenrat meint dann doch noch, die unwichtige Kleinigkeit mit den "Crimson Worm" zu teilen. Kein Wunder, dass Quinlan hier sauer auf das Storytelling wird…
"Congrats to cutting your dads head off!" (Eph)
So langsam nervt es auch, wie sehr uns dad Alkoholproblem Ephs ins Gesicht gedrückt wird. Ob da wohl noch eine gewaltige Fehlentscheidung unter Einfluss erwartet?
"I see we're both on the same liquid diet…?" (Eph)
Angel und Gus befinden sich im "Sondereinsatz" und natürlich ist Letzterer zufällig da, als Feraldo zur Stipvisite kommt. Können wir den jetzt bitte endlich mal zum Haupt-Cast bewegen?!?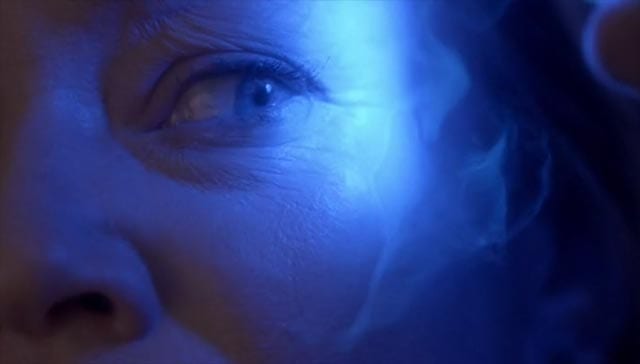 Unterhaltsamer ist da schon, welche Probleme Eichhorst hat, die führungslosen Strigoi in Reih und Glied zu halten. Aber das Versprechen auf "70 jungfräuliche Menschen" überzeugt auch hier zum Selbstmordanschlag. Kuriose Querverbindung zum terroristischen Dschihad. Wenigstens mal eine originelle Abwechslung, auch wenn das Mittel sehr unpassend erscheint.
Feraldo überlebt natürlich gerade so als Erste "Augen-Penetrierte" den Wurm-Anschlag – und trägt nun eine coole Narbe. Ich schreibe jetzt lieber nicht über sie Sinnigkeit des Ganzen – sonst werde ich noch festgenommen.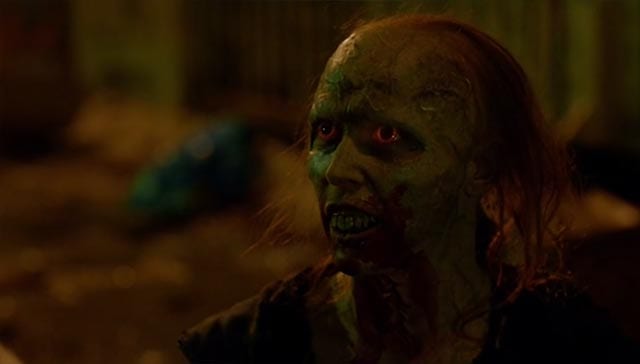 Hohe Frequenz unterhaltsamer Sprüche, nette Anschlagsreihe, ansonsten jedoch eine sehr fade Übergangsepisode. Man könnte von "kopflos" reden, wenn man das Master-liche Bild aufrecht erhalten möchte. So bleibt leider recht viel Stückwerk und offensichtlich platzierte Miss-Kommunikation, damit die Serie überhaupt noch weiterlaufen kann. Dass der Master sich jedoch wieder so schnell zu Wort meldet, hätte ich nicht gedacht. Gab es also doch noch Überraschendes…

Bilder: FX

-->