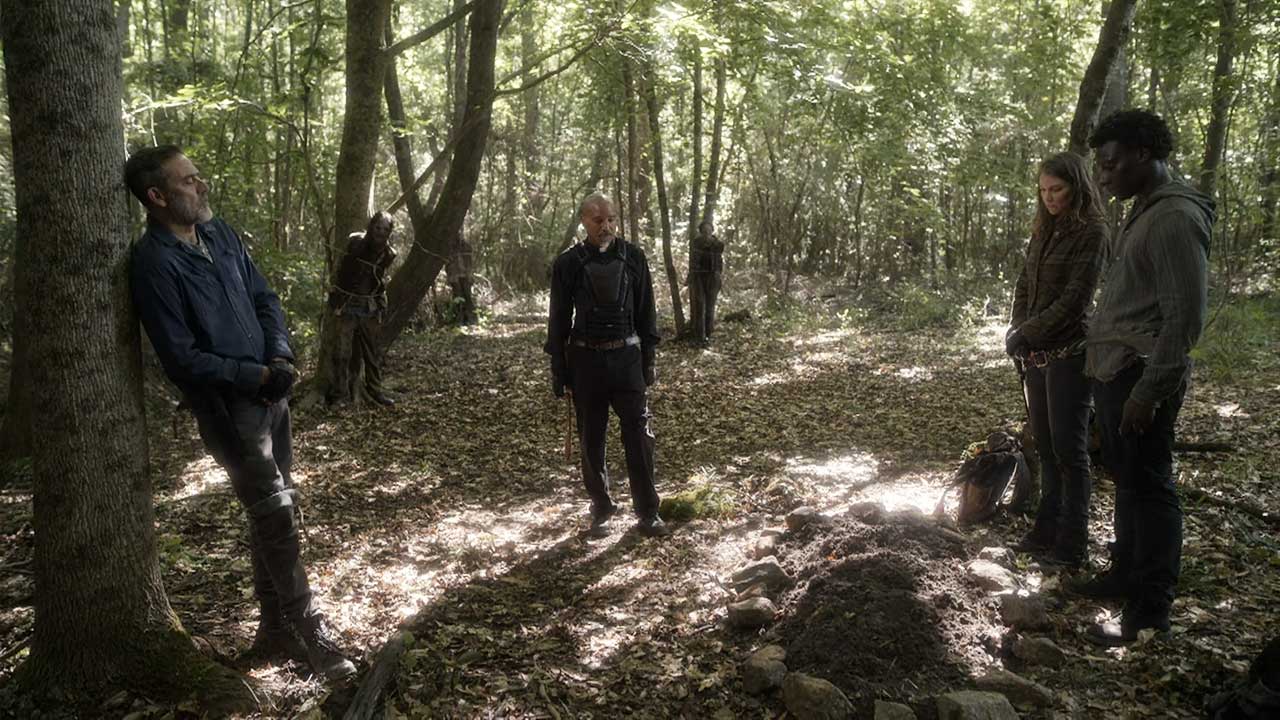 Nach dem kleinen aber feinen Ausflug ins Horror-Genre vergangene Woche gab es in "Promises Broken" wieder recht klassische "The Walking Dead"-Unterhaltung zu sehen. In gewisser Weise handelt es sich um eine Übergangsfolge, die gleich drei Handlungsstränge und deren Ausgangslagen voran zu bringen weiß.
Die wichtigsten Entwicklungen haben sich in der Gruppe um Negan und Maggie ergeben. Ersterer hat sich eine Art Immunität bei Zweiterer erhandelt, die noch von Bedeutung sein dürfte. Gabriel hat zudem bei einem kleinen Geistlichen-Treffen merken können, dass seine Abkehr von Gott vielleicht etwas voreilig erfolgt ist.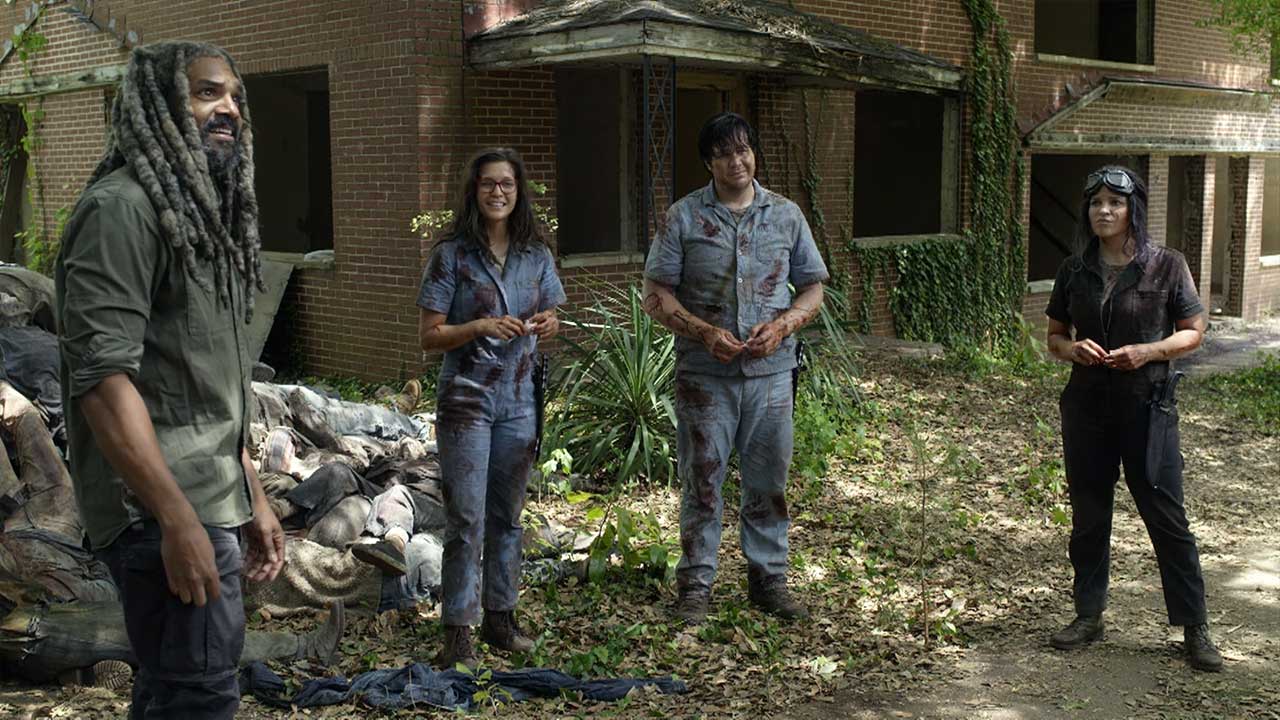 Den Daryl-Strang fand ich erneut etwas schwach, auch wenn dort natürlich mit Leah eine zukunftweisende Charakter-Zeichnung gezeigt wurde. Viel interessante empfand ich aber die Geschehnisse im Commonwealth. Das romantische Date beim Untoten-Säubern hat mich etwas erstaunt, weil ich davon ausging, dass Stephanie von ihrer Art und mit den Jahren im Commonwealth eher wenig bis keine Erfahrungen im Töten von Walkern hat?
"Kinda anti 'friends will die from stubborness'." (Princess)
Yumikos Bruder verheimlicht seine Vergangenheit als Arzt und Yumiko hat uns bislang verheimlicht, dass sie im Anzug wie Sahra Wagenknecht aussieht. Neben der nochmal deutlicher aufgezeigten Klassen-Gesellschaft wurde uns vor allem gezeigt, dass Lance Hornsby ein ziemlich aalglatter Politiker ist, der alles "irgendwie" zurechtbiegt und dass der Sohn der Gouverneurin ein ziemlicher Arsch ist.
"This guy was being – well… – an asshole." (Eugene)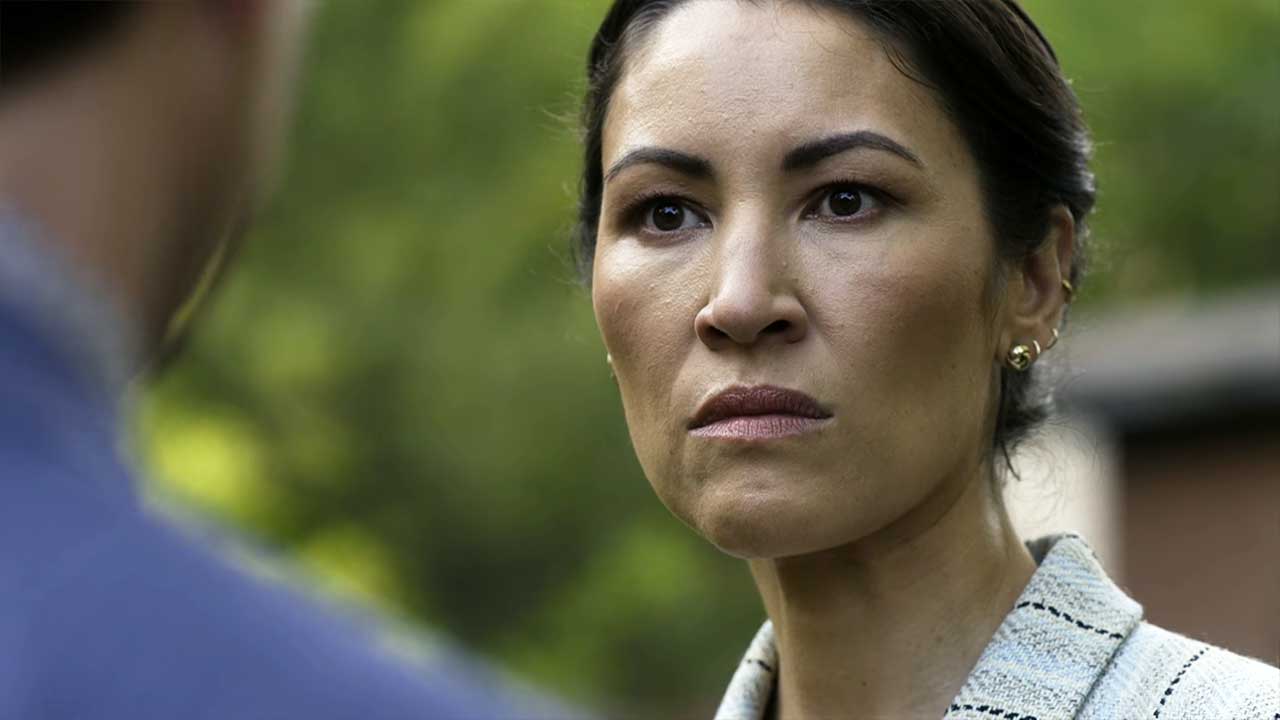 "I kept my mask for practical and sentimental reasons." – "This is not fun!" – "Well, not with THAT attitude!" (Negan & Maggie)
Aber zurück zur Ausgangshandlung. Mir hat gefallen, wie man die Sportlehrer-Vergangenheit Negans dazu einzusetzen wusste, dass er Maggie Walker-Imitations-Nachhilfe gibt. Nun gut, wo die die ganze Zeit, die Seile und die weiteren Masken herholen, ist mir jetzt nicht direkt erkenntlich, aber dass es nicht so leicht ist, einen Whisperer abzugeben, leuchtet mir schon ein. Wobei Maggie doch zumindest den Gang draufhaben sollte, oder hat sie in der Vergangenheit nie den guten alten Innereien-Trick angewandt?
Die Truppe hordet jedenfalls eine erstaunliche Anzahl an Walkern, wobei wir am Ende noch einen emotionalen Moment zu sehen bekommt, der bestimmt noch emotionaler gewesen wäre, hätten Figuren mit mehr Screentime daran zentralen Anteil gehabt. Aber gut, einen sehr wichtigen Dialog zwischen Negan und Maggie gab es noch, der gezeigt hat, dass auch hinter Antagonisten Menschen mit Motive und Communities stecken. Das wurde auch kurz um den Pope angedeutet, dass er ja nur auf seine Leute achtet und um das Überleben der Gruppe kämpft. Das hat viel Kontext gebracht und zum Nachdenken angeregt.
"Are you saying you'd do things differently?" – "Yeah. Yeah, if I could do it all over again, I'd have killed every single one of you." (Maggie & Negan)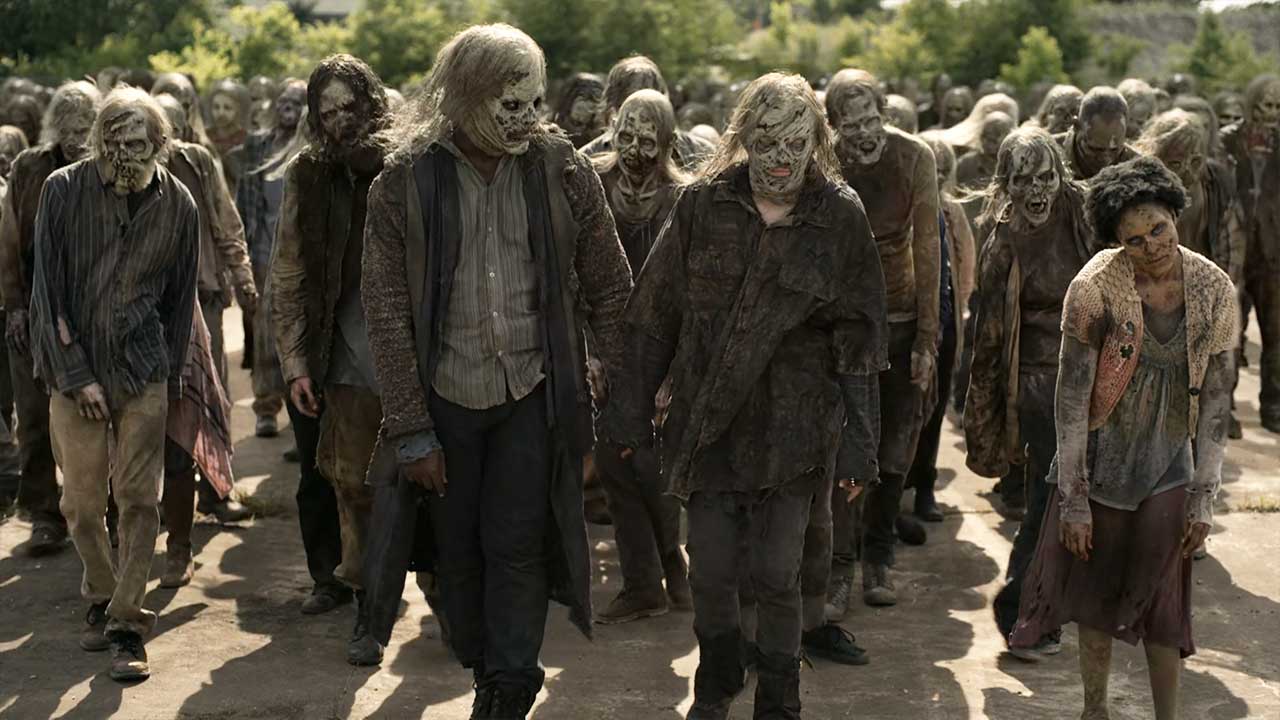 Insgesamt war das eine etwas seltsame Folge, da wir lauter kleine Zwischenspiele zu sehen bekommen haben. Aber die haben bei Weitem keine langweilige Füllmasse ergeben, sondern allerortens Handlungen und Charaktere vorangebracht bzw. Dinge in Stellung bringen können. Gerade die Beziehung zwischen Negan und Maggie hat einen gewaltigen Sprung genommen, der wie ich finde recht nachvollziehbar und passend inszeniert worden ist. Auch hat sich im Commonwealth so einiges zugespitzt, was vermutlich bereits in der nächsten Folge für weitere Turbulenzen sorgen dürfte. Dazu war die Folge mal wieder sehr ansehnlich visuell gestaltet. Jetzt ohne die ganz großen Eye-Candy-Momente, aber durchgängig habe ich mir gedacht, wie abwechslungsreich und hochwertig man die Szenen darzustellen wusste.

Nächste Woche gibt es dann auch schon das erste von zwei Midseason-Finals, das das erste Drittel dieser bislang meiner Meinung nach sehr zufriedenstellenden finalen Staffel von "The Walking Dead" abschließt. Mal schauen, was man da für Cliffhanger und Twists für uns bereit hält!

Bilder: amc

-->