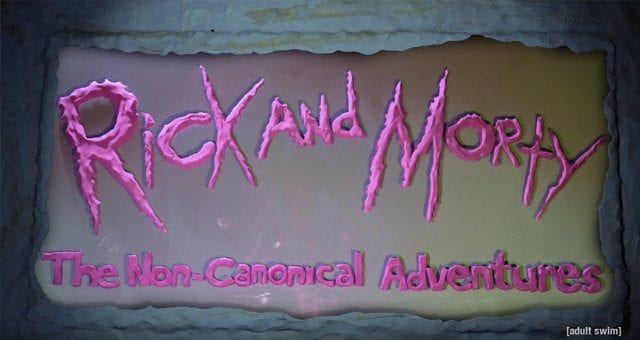 Am vergangenem Wochenende fand ja bekanntlich das diesjährige Teamtreffen statt. Neben interessanten Ideen für die nächste Zeit, einem Streetbasketballturnier (welches der Autor dieser Zeilen zusammen mit Kira gewonnen hat) und ein paar Spielchen haben wir natürlich auch die ein oder andere Serie geschaut.
So auch Samstag am späten Nachmittag. Bei Pizza und einer Cola Zero: "Rick and Morty". Und was soll ich sagen, es hat mich gelangweilt. Oder sagen wir es anders, es hat mich nicht so umgehauen wie man vielleicht meinen könnte. Scheinbar trifft die Serie nicht mein Humorzentrum. Und was mich zudem tierisch genervt hat, war die Tatsache, dass Rick nahezu Berti Vogs mäßig jeden zweiten Satz mit "…, Morty" enden lässt. Wie weiland der Bundesberti mit seinem typischen "…, ja!" am Ende nahezu jeden Satzes.
Ich möchte aber dennoch auf diesen Schwung an neuen Knetkurzanimationen zu "Rick and Morty" verweisen. Die Kurzanimationen mit jeweils einem Touch "Poltergeist", "Aliens" oder auch "Blade Runner" haben mich da schon eher abgeholt. Liegt wahrscheinlich daran, dass Rick nicht so viele zweite Sätze hat …
Und hier auch noch ein paar ältere Knetanimationen. Ich finde diesen Style ja wirklich schick.
via: avclub.com