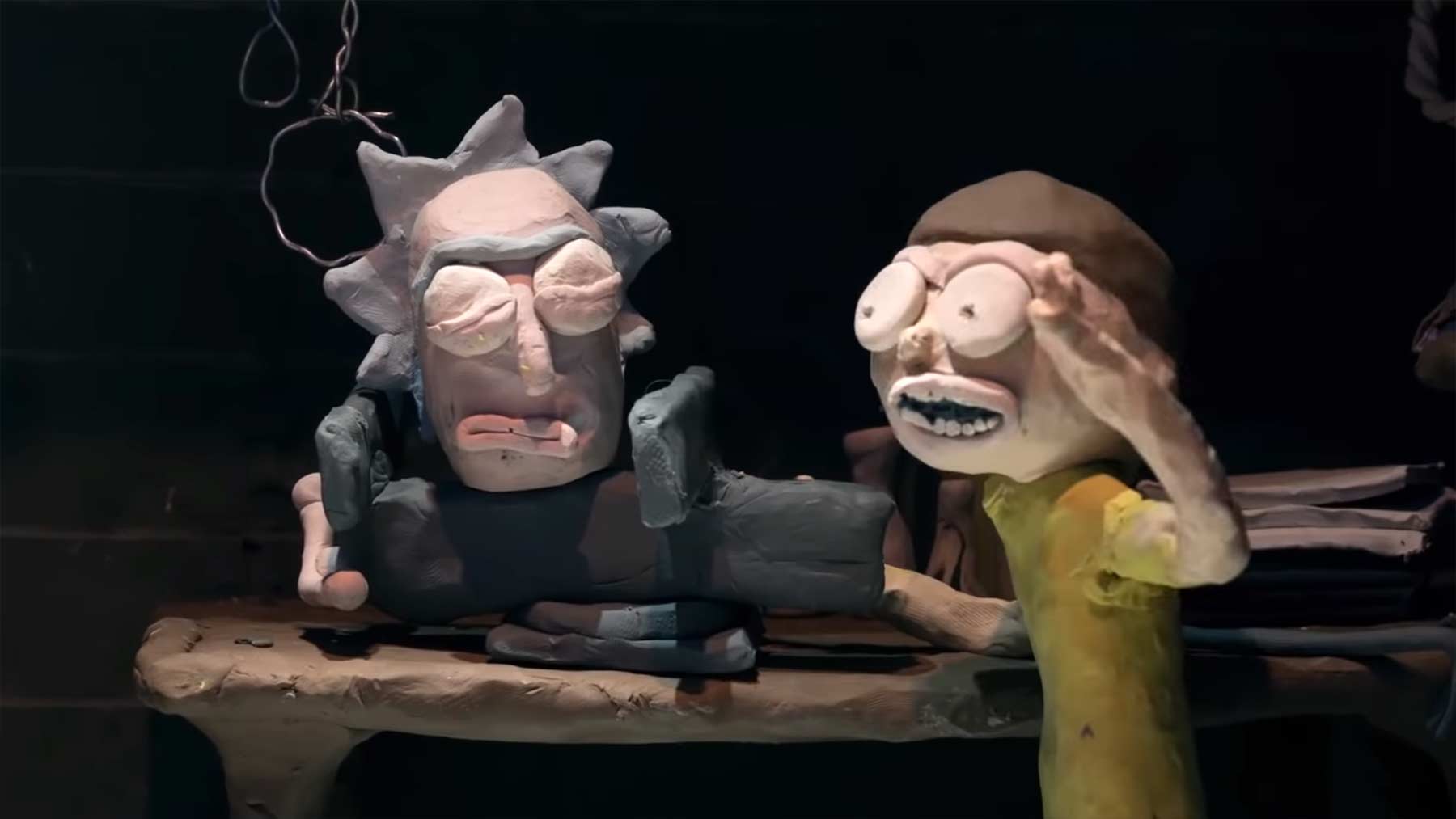 Lee Hardcastle hat mal wieder Knet-Horror für "Rick and Morty" gemacht. An Halloween hat Adult Swim "The Non-Canonical Halloween Adventures" veröffentlicht, die zusammengenommen rund drei Minuten Stopmotion-Unterhaltung bieten. Jeweils kleine Mini-"Geschichten" werden erzählt, die im Anzeigen des Sender-Logos enden, so dass sie vermutlich on air auch als Werbetrenner benutzt werden konnten. Nicht das Allertollste, das ihr je gesehen haben werdet, aber besser als kein "Rick and Morty".
Mehr zu "Rick and Morty" gibt es dann ja zum Glück ab kommenden Montag mit der neuen, vierten Staffel! Ansonsten hatten wir hier im Blog jüngst noch den skurrilen "Death Stranding"-Werbespot mit den beiden (und natürlich ein allgemein sehr gut gefülltes "Rick and Morty"-Archiv).
Von Knet-Künstler Lee Hardcastle hatten wir auch bereits beide Animationen hier, die er bereits für "The Simpsons" gemacht hatte. Ansonsten findet ihr auch auf seiner Website originelle bis verstörende Stopmotion-Arbeiten und auf YouTube sowie Instagram ist "the claymation heart of darkness", wie er sich selbst umschreibt, auch digital anzutreffen.