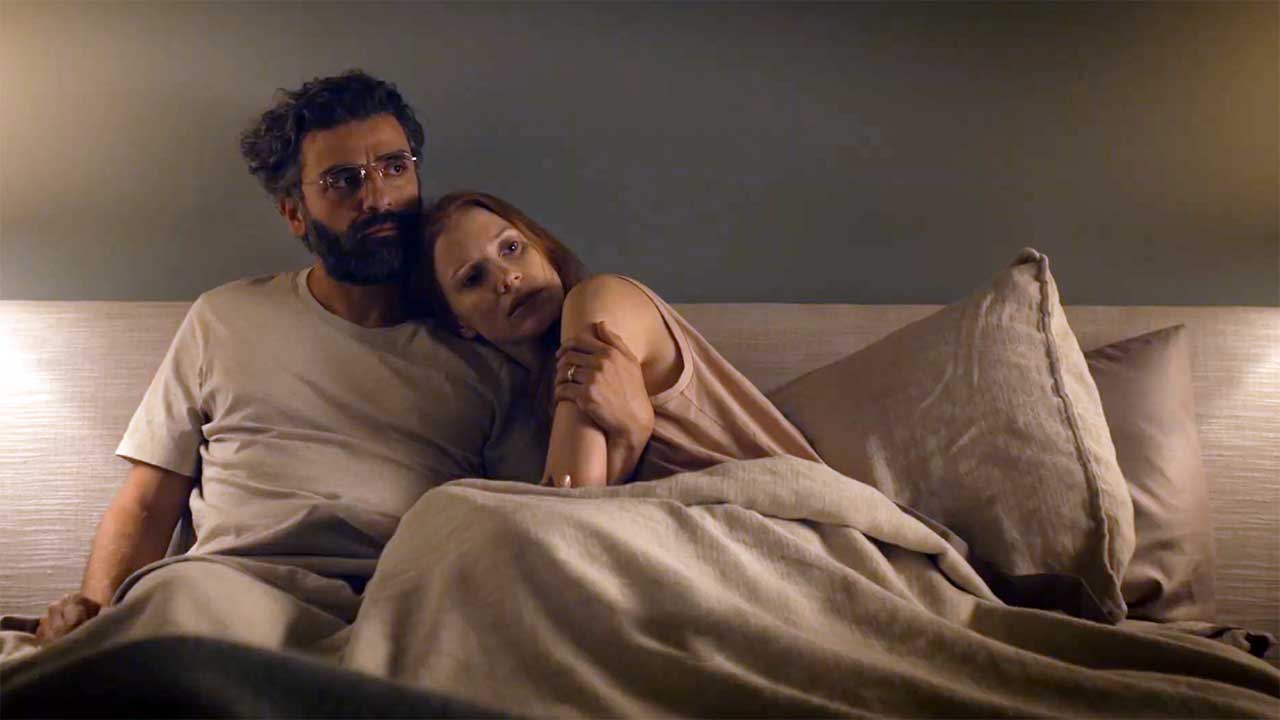 "Szenen einer Ehe" sagt euch bestimmt etwas, oder? 1973 bis 1975 wurde die Filmreihe von Ingmar Bergman veröffentlicht – im Original mit dem Titel "Scener ur ett äktenskap", im englischsprachigen Raum unter dem Namen "Scenes from a Marriage". Ja, die neue Miniserie von HBO ist in gewisser Weise ein Remake des Stoffes von damals, modernisiert adaptiert und vor allem mit einem erstklassigen Cast versehen. Nach dem ersten Bennenen der Produktion im Zuge des 2021er Jahresausblicks vom Sender wurde jetzt ein erster Teaser-Trailer veröffentlicht, der schon mal ordentlich Atmosphäre schürt. Aber seht selbst.
"Scenes from a Marriage" ist mit Jessica Chastain ("Zero Dark Thirty") und Oscar Isaac ("Star Wars – Episode IX: Der Aufstieg Skywalkers", "Show Me a Hero") hochkarätig besetzt und beleuchtet die ikonische Darstellung von Liebe, Hass, Begehren, Monogamie, Ehe und Scheidung durch die Linse eines zeitgenössischen amerikanischen Paares. Das Drehbuch verfasste Hagai Levi ("In Treatment", "The Affair"), der auch Regie führte. (Pressetext)
Kommt der "langweilige" Alltag wieder ins Fernsehen? Die möglichst authentische und lebensnahe Schilderung von Dingen, die Millionen Menschen weltweit durchleben, statt die utopische Superhelden-Sause, die offenkundig Fiktion ist? Eine emotionale Ehe-Darstellung erinnert mich jedenfalls aktuell vor allem an die dritte Staffel von "Master of None"…
Neben Jessica Chastain und Oscar Issac werden auch noch unter anderem Nicole Beharie ("Sleepy Hollow"), Tovah Feldshuh ("Crazy Ex-Girlfriend"), Sunita Mani ("GLOW") oder auch Corey Stoll ("House of Cards") zu sehen sein.
Die Miniserie "Scenes from a Marriage" soll ab Herbst diesen Jahres in den USA bei HBO und hierzulande über Sky Ticket, Sky Q sowie auf Sky Atlantic HD zu sehen sein.